SERAING. Anderlecht beats RFC Seraing 1-0 after M. Stroeykens scored just 1 goal (77′). Anderlecht took advantage of its superior ball possession (59%).
The match was played at the Stade du Pairay stadium in Seraing. The referee was Kevin Van Damme with the help of Nico Claes and Lennert Jans. The 4th official was Nicolas Laforge. The weather was mist. The temperature was freezing at -0.8 degrees Celsius or 30.65 Fahrenheit. The humidity was 93%.​
Match Statistics​
Shots
9

Total

16

6

On Target

4

3

Off Target

12

0

Shots blocked

0
101

Attack

113

27

Dangerous attack

67

0

Ball safe​

0
0

Penalties

0

4

Corners

6

6

Off Sides

2
Fouls
17

Total

11

3

Yellow Cards

1

0

Double Yellow

0

0

Red Card

0
Other
Ball possession
Anderlecht had a strong ball possession 59% while RFC Seraing was struggling with a 41% ball possession.
Attitude and shots
Anderlecht was more aggressive with 67 dangerous attacks and 16 shots of which 4 were on target. This is one of the reasons why Anderlecht won the match.​
RFC Seraing shot 9 times, 6 on target, 3 off target. On the opposite side, Anderlecht shot 16 times, 4 on target, 12 off target.
Cards
RFC Seraing received 3 yellow cards (Sami Lahssaini, Marvin Tshibuabua and Abdoulaye Sylla). Talking about the opposition, Anderlecht received 1 yellow card (K. Arnstad).
Match Timeline
59'
Kristian Malt Arnstad
- Yellow
67'
Francis Amuzu
- sub ->
Benito Raman
67'
Adrien Trebel
- sub ->
K. Arnstad
Ejaita Ifoni
- sub ->
Sambou Sissoko
79'
Marvin Tshibuabua
- Yellow
87'
Valentin Guillaume
- sub ->
Morgan Poaty
88'
90'
Majeed Ashimeru
- sub ->
M. Stroeykens
90'
Noah Sadiki
- sub ->
Y. Verschaeren
Standings
After this match, RFC Seraing will stay with 15 points to sit in the 18th place. Regarding the opposition, Anderlecht will have 27 points like Sporting Charleroi to remain in the 11th place.
Next matches
In the next match in the Pro League, RFC Seraing will host Zulte-Waregem on the 18th of February with a 2-1 head to head stats in favor of Zulte-Waregem (0 draws).
Anderlecht will host Antwerp on the 29th of January with a 7-4 head to head in favor of Anderlecht (6 draws).
RFC Seraing – Formation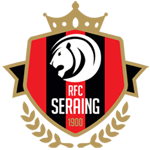 RFC Seraing
Substitutes
RFC Seraing started with a 4-3-1-2 line-up (4-3-1-2).
The manager José Jeunechamps decided to play with the following team: Guillaume Dietsch (6.6), Abdoulaye Sylla (7.0), Marvin Tshibuabua (7.1), Mamadou Moustapha Mbow (6.7), Morgan Poaty (6.9), Sami Lahssaini (6.8), Christophe Lepoint (7.4), Sambou Sissoko (7.2), Steve Mvoué (6.6), Vagner Dias (7.0) and Antoine Bernier (7.1).
The home team had on the bench: Sandro Trémoulet, Timothy Martin, Ejaita Ifoni, Valentin Guillaume, Sérgio Conceição, Denys Bunchukov and Daniel Opare.
Substitutions
RFC Seraing made 3 changes: Sambou Sissoko for Ejaita Ifoni (79′), Sami Lahssaini for Sérgio Conceição (88′) and Morgan Poaty for Valentin Guillaume (88′).
Best player: Christophe Lepoint​
Following our analysis, the most impressive player for RFC Seraing was Christophe Lepoint.
His rating is (7.4) with 28 passes (82% accurate) and 0 key passes. He was won 6 duels out of 8.
Anderlecht – Formation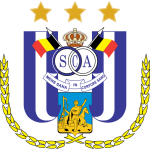 Anderlecht
Substitutes
Anderlecht started with a aggressive line-up (4-3-3).
Brian Riemer played with: Bart Verbruggen (7.8), Michael Murillo (7.1), Zeno Debast (6.8), Jan Vertonghen (7.4), Killian Sardella (7.1), Kristian Arnstad (6.9), Amadou Diawara (7.2), Yari Verschaeren (6.5), Anders Dreyer (6.8), Benito Raman (7.0) and Mario Stroeykens (7.5).
These were the players on the bench: Adrien Trebel (6.9), Hendrik Van Crombrugge, Majeed Ashimeru, Nilson Angulo, Moussa N'Diaye, Noah Sadiki, Francis Amuzu (6.3) and Colin Coosemans.
Substitutions
Anderlecht made 4 changes: Benito Raman for Francis Amuzu (67′), K. Arnstad for Adrien Trébel (67′), M. Stroeykens for Majeed Ashimeru (90′) and Y. Verschaeren for N. Sadiki (90′).
Best player: Bart Verbruggen​
The most impressive player for Anderlecht was the goalkeeper: Bart Verbruggen. His rating is 7.84. He performed 4 saves.
Results of the day
These are the results of the day in the Pro League.​