BRISBANE. Brisbane Roar and Melbourne City didn't manage to score any goal on Saturday. Melbourne City was vastly superior in terms of ball possession (66%)​.
The match was played at the Suncorp Stadium stadium in Brisbane on Saturday and it started at 6:45 pm local time. The referee was Alireza Faghani who had the assistance of Ashley Beecham and Andrew Lindsay. The 4th official was Adam Kersey. The weather was cloudy. The temperature was quite cold at 4.4 degrees Celsius or 39.96 Fahrenheit. The humidity was 56%.​
Match Statistics​
!

34

Ball Possession

66
Shots
13

Total

13

4

On Target

3

9

Off Target

10

0

Shots blocked

0
96

Attack

132

53

Dangerous attack

52

55

Ball safe​

81
0

Penalties

0

5

Corners

4

4

Off Sides

2
Fouls
9

Total

10

2

Yellow Cards

3

0

Double Yellow

0

0

Red Card

0
Other
Ball possession
Melbourne City had a superior ball possession 66% while Brisbane Roar was struggling with a 34% ball possession.
Attitude and shots
Brisbane Roar was more aggressive with 53 dangerous attacks and 13 shots of which 4 were on target. Nonetheless, that was not enough Brisbane Roar to win the match​.
Brisbane Roar shot 13 times, 4 on target, 9 off target. On the other side, Melbourne City shot 13 times, 3 on target, 10 off target.
Cards
Brisbane Roar received 2 yellow cards (L. Zabala and J. O'Shea). On the opposite side, Melbourne City received 3 yellow cards (Aiden O'Neill, Mathew Leckie and Richard van der Venne).
Match Timeline
Henry Hore
- sub ->
L. Zabala
64'
Joshua Brindell-South
- sub ->
J. Hingert
64'
68'
Andrew Nabbout
- sub ->
Marco Tilio
78'
Florin Berenguer
- sub ->
Valon Berisha
Rahmat Akbari
- sub ->
Carlo Armiento
78'
90'
Richard van der Venne
- Yellow
Standings
After playing this match, Brisbane Roar will have 16 points to remain in the 8th place. On the opposite side, Melbourne City will have 27 points to hold in the 1st place.
Next matches
In the next match in the A-League, Brisbane Roar will play away with Melbourne Victory on the 29th of April with a 20-19 head to head statistic in favor of Melbourne Victory (11 draws).
Melbourne City will host Western Sydney Wanderers on the 28th of April with a 11-10 head to head record in favor of Western Sydney Wanderers (7 draws).
Brisbane Roar – Formation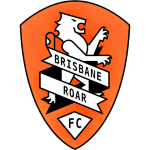 Brisbane Roar
Substitutes
Brisbane Roar started with a 3-1-4-2 line-up (3-1-4-2).
The manager Warren Moon decided to play with the following team: Jordan Holmes (7.2), Scott Neville (7.1), Tom Aldred (7.1), Connor Chapman (6.8), Kai Trewin (7.0), Jack Hingert (7.0), Louis Zabala (6.6), Jay O'Shea (6.9), Jordan Courtney-Perkins (7.0), Joseph Knowles (7.0) and Carlo Armiento (6.1).
The home team had on the bench: Ayom Majok (5.9), Rahmat Akbari (6.3), Anton Mlinaric, Henry Hore (7.3), Macklin Freke, Marcel Čanadi and Josh Brindell-South (6.7).
Substitutions
Brisbane Roar made 4 changes: L. Zabala for H. Hore (64′), J. Hingert for Josh Brindell-South (64′), Joe Knowles for A. Majok (78′) and Carlo Armiento for R. Akbari (78′).
Best player: Henry Hore​
The player that probably impressed the most for Brisbane Roar was Henry Hore.
His rating is (7.3) with 14 passes (85% accurate) and 2 key passes. He was won 1 duel out of 2.
His performance was remarkable also because he started the match from the bench before entering the filed in the 64′.
Melbourne City – Formation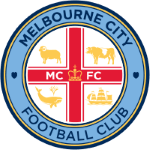 Melbourne City
Substitutes
Melbourne City started with a mid-fielder-oriented line-up (4-1-4-1).
Rado Vidošić played with: Tom Glover (7.1), Scott Galloway (7.2), Thomas Lam (7.6), Curtis Good (7.6), Scott Jamieson (7.1), Aiden O'Neill (7.4), Marco Tilio (6.9), Richard van der Venne (7.4), Valon Berisha (7.0), Mathew Leckie (6.4) and Jamie MacLaren (6.9).
The following players were sitting on the bench: Callum Talbot, Florin Berenguer (6.2), Raphael Borges Rodrigues, Andrew Nabbout (6.8), Taras Gomulka, Nuno Reis and Matthew Sutton.
Substitutions
Melbourne City made 2 changes: Marco Tilio for Andrew Nabbout (68′) and Valon Berisha for F. Berenguer-Bohrer (78′).
Best player: Thomas Lam​
Following our analysis, the most impressive player for Melbourne City was Thomas Lam.
His rating is (7.6) with 64 passes (90% accurate) and 0 key passes. He was won 6 duels out of 7.
Results of the day
These are the results of the day in the A-League.​