BANDıRMA. Bandırmaspor demolishes Tuzlaspor 4-1 with goals of F. Kurucuk (13′), S. Şahintürk (70′), D. Manos (72′) and D. Manos (90′). Talking about the opposition, Tuzlaspor scored with ​K. N'Zuzi Mata (2′).
The match was played at the Bandırma 17 Eylül Stadı stadium in Bandırma on Saturday and it started at 1:30 pm local time. The referee was Alpaslan Şen assisted by Mehmet Şengül and Yusuf Susuz. The 4th official was Muhammet Ali Metoğlu. The weather was cloudy. The temperature was pleasant at 16 degrees Celsius or 60.82 Fahrenheit. The humidity was 55%.​
Match Statistics​
Shots
16

Total

8

7

On Target

3

9

Off Target

5

1

Shots blocked

0
72

Attack

88

55

Dangerous attack

55

0

Ball safe​

0
0

Penalties

0

5

Corners

3

2

Off Sides

3
Fouls
13

Total

10

2

Yellow Cards

4

0

Double Yellow

0

0

Red Card

0
Other
Ball possession
Tuzlaspor had a superior ball possession 55% while Bandırmaspor was struggling with a 45% ball possession.
Attitude and shots
Bandırmaspor was more pushing with 55 dangerous attacks and 16 shots of which 7 were on target. This is one of the reasons why Bandırmaspor won the match​.
Bandırmaspor shot 16 times, 7 on target, 9 off target. Talking about the opposition, Tuzlaspor shot 8 times, 3 on target, 5 off target.
Cards
Bandırmaspor received 2 yellow cards (A. Koldaş and R. Mulumba). Regarding the opposition, Tuzlaspor received 4 yellow cards (İ. Konuk, Giannelli Imbula, O. Bayrak and S. Karaduman).
Match Timeline
80'
Gökhan Akkan
- sub ->
E. Akdağ
80'
Ozan Papaker
- sub ->
S. Karaduman
Berkan Mahmut Keskin
- sub ->
A. Koldaş
88'
Standings
After this match, Bandırmaspor will have 34 points like Pendikspor and Rizespor to sit in the 7th place. Talking about the opposition, Tuzlaspor will stay with 19 points to remain in the 13th place.
Next matches
In the next match in the 1. Lig, Bandırmaspor will play away with Göztepe on the 27th of January with a 2-0 head to head in favor of Bandırmaspor (1 draw).
Tuzlaspor will host Sakaryaspor on the 28th of January with a 1-0 head to head record in favor of Sakaryaspor (0 draws).
Bandırmaspor – Formation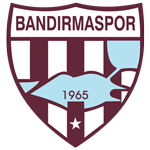 Bandırmaspor
Substitutes
Bandırmaspor started with a 4-4-1-1 line-up (4-4-1-1).
The manager Mesut Bakkal decided to play with the following team: Ioannis Gelios, Giorgos Koutroumbis, Caner Cavlan, Fatih Kuruçuk, Alpay Koldaş, Rémi Mulumba, Levent Ayçiçek, Kerim Avcı, Cebio Soukou, Mehmet Özcan and Atabey Çiçek.
The home team had on the bench: Oğuz Kağan Güçtekin, Emre Batuhan Adıgüzel, Dimitris Manos, Hüseyin Koç, Sekou Camara, Sedat Şahintürk, Nikola Terzić, Emir Şenocak, Berkan Mahmut Keskin and İsmet Kayahan Eren.
Substitutions
Bandırmaspor made 5 changes: L. Ayçiçek for S. Şahintürk (46′), R. Mulumba for O. Güçtekin (68′), A. Çiçek for D. Manos (68′), Cebio Soukou for N. Terzić (79′) and A. Koldaş for M. Keskin (88′).
Tuzlaspor – Formation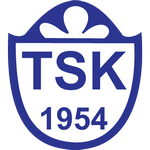 Tuzlaspor
Substitutes
Tuzlaspor started with a 4-2-3-1 line-up (4-2-3-1).
Özcan Bizati played with: Emre Koyuncu, İsmail Konuk, Sadi Karaduman, Ogün Bayrak, Mehmet Coşkun, Gilbert Gianelli Imbula Wanga, Rajko Rotman, Erol Can Akdağ, Abdoulaye Yahaha, Segun James Adeniyi and Mayingila Nzuzi Mata.
These were the players on the bench: Mory Kone, Muhammed Demirci, Gökhan Akkan, Emirhan Tak, Philipp Alexander Angeler, Ozan Papaker, Bilal Başacıkoğlu, Erdinc Altinas, Muhammet Mustafa Karataş and Göksu Mutlu.
Substitutions
Tuzlaspor made 4 changes: K. N'Zuzi Mata for B. Başaçıkoğlu (67′), E. Akdağ for G. Akkan (80′), J. Adeniyi for M. Kone (80′) and S. Karaduman for O. Papaker (80′).
Results of the day
These are the results of the day in the 1. Lig.​