NETANYA. Ashdod tops Hapoel Hadera with a 2-0 win with a goal from M. Kna'an (52′) and a goal from A. Mugeese (90′).
The match was played at the Winner Stadium stadium in Netanya on Saturday and it started at 6:00 pm local time. The referee was Ohad Asulin with the collaboration of Idan Zoler and Igor Shilnikov. The 4th official was Igal Frid. The weather was clear. The temperature was cold at 14 degrees Celsius or 57.13 Fahrenheit. The humidity was 61%.​
Match Statistics​
Shots
7

Total

6

3

On Target

4

4

Off Target

2

0

Shots blocked

0
101

Attack

124

76

Dangerous attack

76

116

Ball safe​

110
0

Penalties

0

6

Corners

2
Fouls
1

Yellow Cards

4

0

Double Yellow

0

0

Red Card

0
Other
Ball possession
The ball possession was not so different. Hapoel Hadera was in possession of the ball for 51% of the time vs. Ashdod that controlled the ball for 49% of the time.
Attitude and shots
Hapoel Hadera was more pushing with 76 dangerous attacks and 7 shots of which 3 were on target. Anyway, Ashdod managed to find the solution to win this encounter.​
Hapoel Hadera shot 7 times, 3 on target, 4 off target. Regarding the opposition, Ashdod shot 6 times, 4 on target, 2 off target.
Cards
Hapoel Hadera received 1 yellow card (O. Sitbon). On the opposite side, Ashdod received 4 yellow cards (D. Cuperman, G. Cohen, N. Sabag and Yoav Gerafi).
Match Timeline
Samy Bourard
- sub ->
Elad Shahaf
54'
68'
Yaakov Brihon
- sub ->
Elad Shahaf
Gottlieb Niv
- sub ->
M. Khatib
68'
Oren Sitbon
- sub ->
J. Cissé
77'
90'
Itzhak Asefa
- sub ->
M. Kna\'an
90'
Shaked Hakmon
- sub ->
Z. Zasno
Standings
After this contest, Hapoel Hadera will stay with 21 points like Maccabi Netanya to hold in the 9th place. On the opposite side, Ashdod will have 24 points like Beitar Jerusalem to sit in the 5th place.
Next matches
In the next match in the Ligat ha'Al, Hapoel Hadera will play away against Sektzia Nes Tziona on the 10th of March with a 1-0 head to head statistic in favor of Hapoel Hadera (3 draws).
Ashdod will play away agasint Maccabi Netanya on the 11th of March with a 19-10 head to head statistic in favor of Maccabi Netanya (8 draws).
Hapoel Hadera – Formation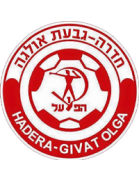 Hapoel Hadera
Substitutes
The manager Assaf Nimni decided to play with the following team: Rubi Levkovic, Mohammed El-Khatib, Diya Lababidi, Jonathan Cissé, Tarek Bushank, Philip Orite Ipole, Ruslan Barsky, Sa'ar Fadida, Eyal Chen, Menashe Zalka and Steven Alfred.
The home team had on the bench: Samy Bourard, N. Gutlib, Gilad Avramov, Oren Sitbon, Gai Herman, Klemen Šturm, Amit Yeverbaum, Lidor Maimon and Ron Unger.
Substitutions
Hapoel Hadera made 3 changes: M. Khatib for N. Gutlib (68′), R. Barsky for G. Avramov (77′) and J. Cissé for O. Sitbon (77′).
Ashdod – Formation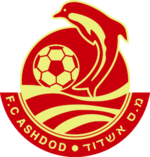 Ashdod
Substitutes
Ran Ben Shimon played with: Yoav Pini Gerafi, Tom Ben-Zaken, Nenad N. Cvetković, Gil Cohen, Naor Sabag, Jordan Sebban, Elad Shahaf, David Cuperman Coifman, Zohar Zasno, Mohammad Kna'an and Roei Ben Shimon.
They had on the bench: Abdul Zakaria Mugeese, Ya'akov Berihon, Shaked Shlomo Hakmon, Itzhak Manamto Asefa, Elton Acolatse, Ebenezer Mamatah, Adir Levi, Sahar Hasson and Nir Hasson.
Substitutions
Ashdod made 6 changes: Elad Shahaf for S. Bourard (54′), R. Ben Shimon for A. Mugeese (68′), Elad Shahaf for Y. Berihon (68′), D. Cuperman for Elton Acolatse (90′), M. Kna'an for I. Asefa (90′) and Z. Zasno for S. Hakmon (90′).
Results of the day
These are the results of the day in the Ligat ha'Al.​