BRUXELLES. RWDM overcome Deinze to win 2-1. M. Biron was the key player for his team after scoring 2 goals. It was RWDM to strike first with an early goal of M. Biron at the 4′. Then M. Biron scored again for RWDM in the 78′ minute scoring a double. Eventually, Bafodé Dansoko reduced the distance for Deinze (90′). Eventually, that was it, and the result remained 2-1. Deinze lost this match even if it was superior in terms of ball possession (58%).
The match was played at the Edmond Machtens-Stadion stadium in Bruxelles on Saturday and it started at 4:00 pm local time. The referee was Laurent Willems who was helped by David Symons and Alexandre Minnoy. The 4th official was Dunken Van De Velde. The weather was mist. The temperature was freezing at -0.5 degrees Celsius or 31.12 Fahrenheit. The humidity was 90%.​
Match Statistics​
Ball possession
Deinze had a strong ball possession 58% while RWDM was struggling with a 42% ball possession.
Attitude and shots
RWDM was putting more pressure with 71 dangerous attacks and 17 shots of which 4 were on target. This is one of the reasons why RWDM won the match​.
RWDM shot 17 times, 4 on target, 13 off target. On the opposite side, Deinze shot 12 times, 6 on target, 6 off target.
Cards
RWDM didn't receive any yellow card. On the opposite side, Deinze received 4 yellow cards (D. De Belder, D. Prychynenko, C. Janssens and A. Staelens).
Match Timeline
20'
Dylan de Belder
- sub ->
L. Mertens
47'
Denis Prychynenko
- Yellow
55'
Christophe Janssens
- Yellow
Kylian Hazard
- sub ->
I. Botella
67'
73'
Jannes van Steenkiste
- sub ->
C. Janssens
74'
Jur Schryvers
- sub ->
Gonzalo Almenara
Mickaël Biron
(goal)
K. Hazard
78'
87'
Liridon Balaj
- sub ->
J. Van Landschoot
Vinicius
- sub ->
Y. Challouk
87'
87'
Liam Fraser
- sub ->
S. De Ridder
Luke Plange
- sub ->
M. Biron
87'
Standings
After this match, RWDM will have 37 points to hold in the 2nd place. Talking about the opposition, Deinze will stay with 24 points to remain in the 8th place.
Next matches
In the next match in the First Division B, RWDM will play away against Beerschot-Wilrijk on the 12th of February with a 1-0 head to head in favor of RWDM (0 draws).
Deinze will host RSC Anderlecht II on the 11th of February with a 0-0 head to head statistic.
RWDM – Formation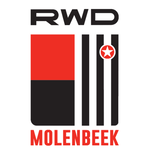 RWDM
Substitutes
The manager Vincent Euvrard decided to play with the following team: Théo Defourny, Jonathan Heris, Yan Vorogovskiy, Florian Le Joncour, Jake O´Brien, Youssef Challouk, Luis Felipe Oyama, Théo Gécé, Ivann Botella, Mickaël Biron and Zakaria El Ouahdi.
The home team had on the bench: Kylian Hazard, Luke Plange, Jonathan de Bie, Vinicius Lopes da Silva, Olivier N'Zi, Rikelmi Valentim dos Santos and Fabio Ferraro.
Substitutions
RWDM made 3 changes: I. Botella for K. Hazard (67′), Y. Challouk for Vinícius Lopes (87′) and M. Biron for L. Plange (87′).
Deinze – Formation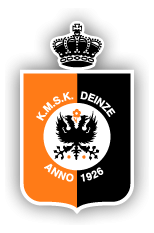 Deinze
Substitutes
Marc Grosjean played with: Ignacio Mirás Blanco, Denys Prychynenko, Kenneth Schuermans, Gonzalo Almenara Hernández, Steve De Ridder, Gaëtan Hendrickx, Alessio Staelens, Jellert van Landschoot, Christophe Janssens, Bafodé Dansoko and Lennart Mertens.
They had on the bench: Liam Fraser, Dylan De Belder, William Dutoît, Teo Quintero, Liridon Balaj, Jur Schrijvers and Jannes Vansteenkiste.
Substitutions
Deinze made 5 changes: L. Mertens for D. De Belder (20′), C. Janssens for J. Vansteenkiste (73′), Gonzalo Almenara for J. Schryvers (74′), J. Van Landschoot for L. Balaj (87′) and S. De Ridder for Liam Fraser (87′).
Results of the day
These are the results of the day in the First Division B.​