STEVENAGE. Stevenage was after all too much to handle for Leyton Orient with the goal of Jamie Reid (6′), Jordan Roberts (12′) and Luke Norris (90′).
The match was played at the The Lamex Stadium stadium in Stevenage on Saturday and it started at 3:00 pm local time. The referee was Scott Oldham with the support of Stuart Butler and Kevin Howick. The 4th official was Nicholas Cooper. The weather was cloudy. The temperature was quite cold at 2.4 degrees Celsius or 36.27 Fahrenheit. The humidity was 87%.​
Match Statistics​
Shots
20

Total

10

8

On Target

0

12

Off Target

10

0

Shots blocked

0
107

Attack

96

60

Dangerous attack

27

0

Ball safe​

0
0

Penalties

0

5

Corners

4

4

Off Sides

2
Fouls
11

Total

13

2

Yellow Cards

3

0

Double Yellow

0

0

Red Card

1
Other
Ball possession
None of the teams had a clear upper hand in terms of ball possession. Stevenage was in possession of the ball for 47% of the time vs. Leyton Orient that controlled the ball for 53% of the time.
Attitude and shots
Stevenage was putting more pressure with 60 dangerous attacks and 20 shots of which 8 were on target. This is one of the reasons why Stevenage won the match​.
Stevenage shot 20 times, 8 on target, 12 off target. Regarding the opposition, Leyton Orient shot 10 times, 0 on target, 10 off target.
Cards
Stevenage received 2 yellow cards (Terence Vancooten and Carl Piergianni). On the opposite side, Leyton Orient received 2 yellow cards (Idris El Mizouni and Harry Smith).
Also, Leyton Orient didn't finish the match with 11 players after Idris El Mizouni (Leyton Orient) was sent off after receiving a second yellow card (45′).
Match Timeline
Terence Vancooten
- Yellow
19'
35'
Harry Smith
- sub ->
Adam Thompson
45'
Idris El Mizouni
(yellowred)
46'
Craig Clay
- sub ->
Charlie Kelman
67'
Theodore Archibald
- sub ->
Paul Smyth
82'
George Moncur
- sub ->
Ruel Sotiriou
Luke Norris
- sub ->
Danny Rose
89'
Dean Campbell
- sub ->
Alex Gilbey
90'
Daryl Horgan
- sub ->
Jamie Reid
90'
Michael Bostwick
- sub ->
Carl Piergianni
90'
Jonathan Tomkinson
- sub ->
Terence Vancooten
90'
Standings
After this encounter, Stevenage will have 55 points to remain in the 2nd place. On the other side, Leyton Orient will stay with 57 points to hold in the 1st place.
Next matches
In the next match in the League Two, Stevenage will host Doncaster Rovers on the 18th of April with a 3-2 head to head in favor of Doncaster Rovers (1 draw).
Leyton Orient will play away agasint Gillingham on the 18th of April with a 6-5 head to head stats in favor of Leyton Orient (4 draws).
Stevenage – Formation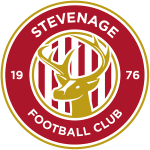 Stevenage
Substitutes
Stevenage started with a 5-3-2 line-up (5-3-2).
The manager Steve Evans decided to play with the following team: Taye Ashby-Hammond, Carl Piergianni, Max Clark, Luther Wildin, Jake Reeves, Alex Gilbey, Terence Owen Vancooten, Danny Rose, Jordan Roberts, Jamie Reid and Daniel Sweeney.
The home team had on the bench: Daryl Horgan, Dean Campbell, Michael Bostwick, Jonathan Tomkinson, Jake Forster-Caskey, Aaron Chapman and Luke Norris 'Hacker'.
Substitutions
Stevenage made 5 changes: Danny Rose for Luke Norris (89′), Alex Gilbey for Dean Campbell (90′), Jamie Reid for Daryl Horgan (90′), Carl Piergianni for Michael Bostwick (90′) and Terence Vancooten for J. Tomkinson (90′).
Leyton Orient – Formation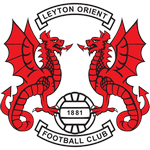 Leyton Orient
Substitutes
Leyton Orient started with a 4-2-3-1 line-up (4-2-3-1).
Richard Wellens played with: Lawrence Vigouroux, Adam Thompson, Jamie Mccart, Rob Hunt, Idris El Mizouni, Ed Turns, Darren Pratley, Jordan Brown, Paul Smyth, Ruel Sotiriou and Charlie Kelman.
These were the players on the bench: Jordan Lyden, Jayden Sweeney, Craig Clay, Sam Sargeant, George Moncur, Theodore Archibald and Harry Smith.
Substitutions
Leyton Orient made 4 changes: Adam Thompson for Harry Smith (35′), Charlie Kelman for Craig Clay (46′), Paul Smyth for Theo Archibald (67′) and Ruel Sotiriou for George Moncur (82′).
Results of the day
These are the results of the day in the League Two.​