DENIZLI. Eyüpspor prevails over Denizlispor 1-0 after H. Çinemre scored an own goal 45min.
The match was played at the Denizli Atatürk Stadyumu stadium in Denizli on Friday and it started at 8:00 pm local time. The referee was Reşat Onur Coşkunses assisted by Baran Eraslan and Hüsnü Emre Çelimli. The 4th official was Batuhan Kolak. The weather was cloudy. The temperature was cold at 9.2 degrees Celsius or 48.6 Fahrenheit. The humidity was 81%.​
Match Statistics​
Shots
6

Total

12

1

On Target

4

5

Off Target

8

0

Shots blocked

0
80

Attack

90

51

Dangerous attack

85

0

Ball safe​

0
0

Penalties

0

2

Corners

8
Fouls
18

Total

10

3

Yellow Cards

1

0

Double Yellow

0

0

Red Card

0
Other
Ball possession
There was not much difference in terms of ball possession. Denizlispor was in possession of the ball for 47% of the time vs. Eyüpspor that controlled the ball for 53% of the time.
Attitude and shots
Eyüpspor was more aggressive with 85 dangerous attacks and 12 shots of which 4 were on target. This is one of the reasons why Eyüpspor won the match.​
Denizlispor shot 6 times, 1 on target, 5 off target. On the opposite side, Eyüpspor shot 12 times, 4 on target, 8 off target.
Cards
Denizlispor received 3 yellow cards (Ö. Şişmanoğlu, M. Gönülaçar and T. Böke). Talking about the opposition, Eyüpspor received 1 yellow card (R. Niyaz).
Match Timeline
Muhammed Gönülaçar
- Yellow
64'
Bekir Böke
- sub ->
M. Çeçenoğlu
70'
Özer Özdemir
- sub ->
M. Gönülaçar
70'
Okan Derici
- sub ->
B. Dja Djédjé
70'
71'
Mustafa Pektemek
- sub ->
U. Bulut
Erdal Akdari
- sub ->
Kevin Mayi
82'
90'
Olivier Thill
- sub ->
F. Ezeh
Berkant Gündem
- sub ->
Kevin Mayi
90'
90'
Taşkın İlter
- sub ->
R. Niyaz
Standings
After this contest, Denizlispor will stay with 15 points like Yeni Malatyaspor to sit in the 17th place. Regarding the opposition, Eyüpspor will have 41 points to remain in the 1st place.
Next matches
In the next match in the 1. Lig, Denizlispor will play away with Rizespor on the 23rd of January with a 7-5 head to head in favor of Denizlispor (8 draws).
Eyüpspor will play away agasint Yeni Malatyaspor on the 29th of January with a 1-0 head to head stats in favor of Eyüpspor (0 draws).
Denizlispor – Formation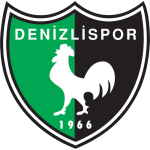 Denizlispor
Substitutes
Denizlispor started with a aggressive line-up (4-3-3).
The manager Giray Bulak decided to play with the following team: Hüseyin Altıntaş, Gökhan Süzen, Brice Dja Djédjé, Hakan Çinemre, Oğuz Yılmaz, Emre Sağlık, Muhammet Özkal, Muhammed Gönülaçar, Mustafa Çeçenoğlu, Ömer Hasan Şişmanoğlu and Kévin Mayi.
The home team had on the bench: Oğuzhan Sarı, Samet Emre Gündüz, Berkant Gündem, Okan Derici, Asım Hamzaçebi, Erdal Akdari, Bekir Turaç Böke, Özer Özdemir, Mehmet Ali Ulaman and Abdülkadir Sünger.
Substitutions
Denizlispor made 5 changes: M. Çeçenoğlu for T. Böke (70′), M. Gönülaçar for Ö. Özdemir (70′), B. Dja Djédjé for O. Derici (70′), Kevin Mayi for E. Akdarı (82′) and Kevin Mayi for B. Gündem (90′).
Eyüpspor – Formation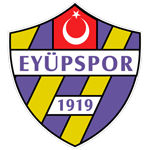 Eyüpspor
Substitutes
Eyüpspor started with a 4-2-3-1 line-up (4-2-3-1).
İbrahim Üzülmez played with: Harun Tekin, Uğur Demirok, Luccas Claro dos Santos, Berkan Emir, Recep Niyaz, İbrahim Akdağ, Mehmet Murat Uçar, Sinan Kurt, Umut Bulut, Halil Akbunar and Okwuchukwu Francis Ezeh.
These were the players on the bench: Mustafa Pektemek, Olivier Thill, Alpaslan Öztürk, Taşkın İlter, Ahmet Özkaya, Cengiz Alp Köseer, Cenk Ahmet Alkılıç, Arda Yumurtacı, Buğra Çağlıyan and Can Bayırkan.
Substitutions
Eyüpspor made 3 changes: U. Bulut for Mustafa Pektemek (71′), F. Ezeh for Vincent Thill (90′) and R. Niyaz for T. İlter (90′).
Results of the day
These are the results of the day in the 1. Lig.​