BORDEAUX. Amiens SC succeeded in snatch a draw against Bordeaux with a late goal from G. Ilenikhena scored in the (90′) after Bordeaux got a lead with a penalty from J. Maja (42′). Bordeaux was definitely superior in terms of ball possession (63%)​
The match was played at the Stade Matmut-Atlantique stadium in Bordeaux on Friday and it started at 8:45 pm local time. The referee was Stéphanie Frappart who was helped by Mikael Berchebru and Manuela Nicolosi. The 4th official was Maxim Plat. The weather was clear. The temperature was cold at 8.2 degrees Celsius or 46.67 Fahrenheit. The humidity was 87%.​
Match Statistics​
Ball possession
Bordeaux was in firm control of the ball 63% while Amiens SC was struggling with a 37% ball possession.
Attitude and shots
Bordeaux was putting more pressure with 85 dangerous attacks and 6 shots of which 4 were on target. Notwithstanding, that was not enough Bordeaux to win the match​.
Bordeaux shot 6 times, 4 on target, 2 off target. On the opposite side, Amiens SC shot 10 times, 4 on target, 6 off target.
Cards
Bordeaux received 1 yellow card (Fransérgio). Talking about the opposition, Amiens SC received 1 yellow card (Mamadou Fofana).
Match Timeline
Fransérgio Rodrigues Barbosa
- Yellow
58'
63'
Papiss Demba Cissé
- sub ->
Iron Gomis
Zuriko Davitashvili
- sub ->
D. Bakwa
71'
72'
Sebastian Ring
- sub ->
M. Xantippe
86'
Ibrahim Cheick Junio Fofana
- sub ->
Mamadou Fofana
86'
Owen Géne
- sub ->
Antoine Leautey
Aliou Badji
- sub ->
Josh Maja
86'
Standings
After this contest, Bordeaux will have 33 points to sit in the 2nd place. Regarding the opposition, Amiens SC will have 29 points to remain in the 6th place.
Next matches
In the next match in the Ligue 2, Bordeaux will host Le Havre on the 31st of January with a 3-2 head to head record in favor of Bordeaux (0 draws).
Bordeaux – Formation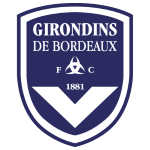 Bordeaux
Substitutes
Bordeaux started with a aggressive line-up (4-3-3).
The manager David Guion decided to play with the following team: Gaetan Poussin (7.3), Johaneko Louis Jean (6.4), Stian Gregersen (7.1), Yoann Barbet (7.9), Vital Nsimba (6.8), Danylo Ignatenko (7.1), Junior Mwanga (7.6), Fransérgio (7.2), Alberth Elis (6.9), Josh Maja (7.3) and Dilane Bakwa (6.7).
The home team had on the bench: Jacques Ekomie, Aliou Badji, Emeric Depussay, Zuriko Davitashvili (6.1), Tom Lacoux (6.2), Rafał Strączek and Logan Delaurier-Chaubet.
Substitutions
Bordeaux made 2 changes: D. Bakwa for Zuriko Davitashvili (71′) and Josh Maja for Aliou Badji (86′).
Best player: Yoann Barbet​
The player that probably impressed the most for Bordeaux was Yoann Barbet.
His rating is (7.9) with 68 passes (88% accurate) and 0 key passes. He was won 4 duels out of 6.
Amiens SC – Formation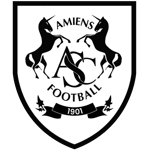 Amiens SC
Substitutes
Amiens SC started with a 3-1-4-2 line-up (3-1-4-2).
Philippe Hinschberger played with: Regis Gurtner (7.1), Formose Mendy (7.2), Nicholas Opoku (7.2), Mamadou Fofana (6.8), Jérémy Gélin (6.1), Antoine Leautey (7.0), Iron Gomis (6.3), Mamadou Fofana (7.1), Mattheo Xantippe (7.1), Gaël Kakuta (6.9) and Tolu Arokodare (6.6).
These were the players on the bench: Youssouf Assogba, Sebastian Ring (6.3), Ibrahim Fofana, Papiss Demba Cissé (6.8), Owen Gene (6.6), George Ilenikhena, Paul Charruau and Mehdi Bariki.
Substitutions
Amiens SC made 5 changes: Iron Gomis for Papiss Cissé (63′), Tolu Arokodare for G. Ilenikhena (71′), M. Xantippe for S. Ring (72′), Mamadou Fofana for I. Fofana (86′) and Antoine Leautey for O. Gene (86′).
Best player: Formose Mendy​
Following our analysis, the most impressive player for Amiens SC was Formose Mendy.
His rating is (7.2) with 35 passes (82% accurate) and 1 key pass. He was won 5 duels out of 9.
Results of the day
These are the results of the day in the Ligue 2.​