https://www.youtube.com/watch?v=WDWCF7mDz80
PORTIMãO. Portimonense and Santa Clara didn't manage to score any goal on Friday. Portimonense was truly better in terms of ball possession (75%)​.
The match was played at the Estádio Municipal de Portimão stadium in Portimão on Friday and it started at 8:15 pm local time. The referee was Rui Manuel Gomes Costa who was helped by João Alexandre Bessa Silva and José Carlos Silva Martins. The 4th official was João Pedro Silva Pinho. The weather was cloudy. The temperature was cold at 11.7 degrees Celsius or 53.11 Fahrenheit. The humidity was 82%.​
Match Statistics​
!

75

Ball Possession

25
Shots
22

Total

10

4

On Target

2

18

Off Target

8

2

Shots blocked

0
139

Attack

94

100

Dangerous attack

19

74

Ball safe​

76
0

Penalties

0

6

Corners

1

2

Off Sides

1
Fouls
17

Total

13

2

Yellow Cards

5

0

Double Yellow

1

0

Red Card

1
Other
Ball possession
Portimonense had a strong ball possession 75% while Santa Clara was struggling with a 25% ball possession.
Attitude and shots
Portimonense was more pushing with 100 dangerous attacks and 22 shots of which 4 were on target. Nonetheless, that was not enough Portimonense to win the match​.
Portimonense shot 22 times, 4 on target, 18 off target. On the opposite side, Santa Clara shot 10 times, 2 on target, 8 off target.
Cards
Portimonense received 2 yellow cards (Yago Cariello and Moustapha Seck). Regarding the opposition, Santa Clara received 4 yellow cards (Adriano Firmino, Pierre Sagna, Matheus Babi and Gabriel Batista).
Also, Santa Clara didn't end the match with 11 players after Pierre Sagna (Santa Clara) was sent off after receiving a second yellow card (28′).
Match Timeline
Y. Cariello Ribeiro
- Yellow
26'
68'
Allano
- sub ->
Gabriel Silva
Bryan Rochez
- sub ->
Yago Cariello
72'
Rui Gomes
- sub ->
Paulo Estrela
76'
81'
Anderson Carvalho
- sub ->
Adriano Firmino
80'
Ricardo António
- sub ->
MT
Ricardo Matos
- sub ->
Z. Ouattara
88'
Standings
After this encounter, Portimonense will have 20 points like Rio Ave, Chaves and Boavista to sit in the 9th place. On the opposite side, Santa Clara will have 14 points to sit in the 15th place.
Next matches
In the next match in the Liga Portugal, Portimonense will play away with Boavista on the 29th of January with a 5-4 head to head stats in favor of Boavista (3 draws).
Santa Clara will play away agasint Casa Pia on the 29th of January with a 0-0 head to head stats.
Portimonense – Formation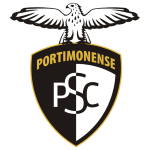 Portimonense
Substitutes
Portimonense started with a conservative line-up (4-4-2).
The manager Paulo Sérgio Bento Brito decided to play with the following team: Kosuke Nakamura (7.4), Fahd Moufi (7.1), Pedrão (7.8), Filipe Relvas (7.9), Moustapha Seck (7.1), Gustavo Klismahn (6.8), Paulo Estrela (7.1), Mohamed Diaby (7.2), Zié Ouattara (7.3), Welinton Junior (7.0) and Yago Cariello (6.6).
The home team had on the bench: Ricardo Matos, Luquinha (7.3), Adewale Sapara, Henrique Jocu, Mateus Oliveira, Bruno Reis, Bryan Rochez (7.1), Yong-hak Kim and Rui Gomes (6.4).
Substitutions
Portimonense made 4 changes: Klismahn for Luquinha (46′), Yago Cariello for Bryan Róchez (72′), Paulo Estrela for Rui Gomes (76′) and Z. Ouattara for Ricardo Matos (88′).
Best player: Filipe Relvas​
The most impressive player for Portimonense was Filipe Relvas.
His rating is (7.9) with 103 passes (84% accurate) and 0 key passes. He was won 11 duels out of 14. He performed 2 crosses.
Santa Clara – Formation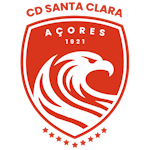 Santa Clara
Substitutes
Santa Clara started with a 4-2-3-1 line-up (4-2-3-1).
António Jorge Rocha Simão played with: Gabriel Batista (7.2), Pierre Sagna (6.8), Kennedy Boateng (7.1), Ítalo (7.4), Paulo Henrique (7.0), Adriano Firmino (6.7), Kento Misao (7.1), Gabriel Silva (6.8), Bruno Almeida (6.4), Matheus Araújo (7.4) and Matheus Babi (6.6).
These were the players on the bench: Allano (7.0), Cristian Tassano (6.8), Anderson Carvalho (7.1), Rildo, Costinha, Kyosuke Tagawa, Xavier Quintilla, Ricardo Fernandes and Ricardinho.
Substitutions
Santa Clara made 4 changes: Bruno Almeida for Cristian Tassano (30′), Gabriel Silva for Allano (68′), Adriano Firmino for Anderson Carvalho  (81′) and MT for Ricardinho (80′).
Best player: Matheus Araújo​
The player that probably impressed the most for Santa Clara was Matheus Araújo.
His rating is (7.4) with 17 passes (82% accurate) and 1 key pass. He was won 11 duels out of 20. He performed 1 cross.
Results of the day
These are the results of the day in the Liga Portugal.​