DOHA. Al Duhail found a way to reverse the scoreline against Umm Salal. It was Umm Salal to score first with a goal from V. Yuel. However, later Al Duhail found the way to reverse the scoreline scoring 3 consecutive goals with Bassam Al Rawi (81′), Michael Olunga (87′) and Michael Olunga (90′). Al Duhail was unquestionably superior in terms of ball possession (75%) and that was among the factors of its victory.​
The match was played at the Abdullah bin Nasser bin Khalifa Stadium stadium in Doha on Wednesday and it started at 4:20 pm local time. The referee was Hamad Al Subaie who had the assistance of Hamad Mohd Al Ejji and Taleb Salem Al Marri. The 4th official was Mohammed Ahmed Al-Sherif. The weather was cloudy. The temperature was pleasant at 17 degrees Celsius or 62.58 Fahrenheit. The humidity was 72%.​
Match Statistics​
Ball possession
Al Duhail had a superior ball possession 75% while Umm Salal was struggling with a 25% ball possession.
Attitude and shots
Al Duhail was more aggressive with 65 dangerous attacks and 17 shots of which 9 were on target. This is one of the reasons why Al Duhail won the match​.
Al Duhail shot 17 times, 9 on target, 8 off target. Regarding the opposition, Umm Salal shot 4 times, 1 on target, 3 off target.
Cards
Al Duhail didn't receive any yellow card. Talking about the opposition, Umm Salal received 1 yellow card (João Carlos Teixeira).
Match Timeline
Abdulrahman Fahmi Moustafa
- sub ->
Suhaib Gannan
60'
74'
Abdel Rahman Raafat Zaky
- sub ->
João Carlos Teixeira
Lotfi Majed
- sub ->
Khaled Mohammed
82'
84'
Khaled Al Zereiqi
- sub ->
Adel Al Sulimane
89'
Elyas Barimil
- sub ->
D. Saddiki
Standings
After this encounter, Al Duhail will have 20 points to remain in the 1st place. On the other side, Umm Salal will stay with 7 points to hold in the 10th place.
Next matches
In the next match in the Premier League, Al Duhail will host Al Shamal on the 7th of May with a 4-0 head to head in favor of Al Duhail (0 draws).
Umm Salal will host Qatar SC on the 7th of May with a 14-9 head to head record in favor of Qatar SC (11 draws).
Al Duhail – Formation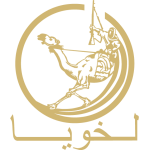 Al Duhail
Substitutes
The manager Hernán Jorge Crespo decided to play with the following team: Salah Zakaria Hassan, Sultan Hussain Al-Braik, Bassam Hisham Al Rawi, Mohammed Khaled Al-Naumi, Tae-Hee Nam, Luiz Mairton Carlos Júnior, Ferjani Sassi, Khalid Mohammed, Suhaib Gannan, Michael Olunga Ogada and Almoez Ali Zainalabiddin Abdulla.
The home team had on the bench: Abdulhamid Mumen Sebaei, Abdulrahman Mohamed Fahmi Moustafa, Lotfi Rabh Majed, Abedalaziz Ismail Abushanab, Abdulaziz Mohamad Hassan, Rabh Yahia Boussafi, , Ahmed Moein Doozandeh, Ahmad Abdulla Al-Hajjaj and Ali Hassan Afif Yahya.
Substitutions
Al Duhail made 2 changes: Suhaib Gannan for Abdulrahman Fahmi Moustafa (60′) and Khaled Mohammed for Lotfi Madjer (82′).
Umm Salal – Formation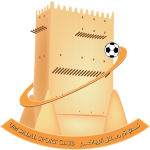 Umm Salal
Substitutes
Wesam Rizik Abdulmajid played with: Khalifa Ababacar N'Diaye, Omar Yahya Ahmed Rabah, Ali Mohammad Bazmandegan, Abdulrahman Faiz Al Rashidi, Abdellah Khafifi, João Carlos Vilaça Teixeira, Nasser Ibrahim Al-Nasr, Adel Alawi Al Sulimane, Dries Saddiki, Jonathan Kodjia and Valentino Yuel.
These were the players on the bench: Atef Mohamed Zaghbani, Yousif Umar Din, Abdel Rahman Raafat Zaky, Mukhtar Ali Mukhtar, Abdulrahman Abubakar Issa Mohammad, Khaled Abdulraouf Al Zereiqi, Sayed Hassan Issa, Elyas Hamid Barimil and Sami Habib Beldi.
Substitutions
Umm Salal made 3 changes: João Carlos Teixeira for Abdel Rahman Raafat Zaky (74′), Adel Al Sulimane for Khaled Al Zereiqi (84′) and D. Saddiki for E. Barimil (89′).
Results of the day
These are the results of the day in the Premier League.​