CHōFU. Kashima Antlers overcome Tokyo to win 2-1. It was Kashima Antlers to strike first with a goal of Arthur at the 45′. Then A. Ueda scored again for Kashima Antlers in the 65′ minute with a goal. Eventually, R. Watanabe reduced the distance for Tokyo with a goal. However, that was it, and the result remained 2-1.​ Tokyo was vastly superior in terms of ball possession (62%).​
The match was played at the Ajinomoto Stadium stadium in Chōfu on Saturday and it started at 5:00 am local time. The referee was Takuto Okabe with the help of Tomokazu Tajiri and Yusuke Hamamoto. The 4th official was Tomokazu Sato. The weather was cloudy. The temperature was pleasant at 18 degrees Celsius or 64.4 Fahrenheit. The humidity was 35%.​
Match Statistics​
!

62

Ball Possession

38
Shots
8

Total

13

3

On Target

7

5

Off Target

6

2

Shots blocked

1
102

Attack

98

58

Dangerous attack

63

82

Ball safe​

74
0

Penalties

0

8

Corners

3

2

Off Sides

1
Fouls
12

Total

8

2

Yellow Cards

0

0

Double Yellow

0

0

Red Card

0
Other
Ball possession
Tokyo was in firm control of the ball 62% while Kashima Antlers was struggling with a 38% ball possession.
Attitude and shots
Kashima Antlers was more aggressive with 63 dangerous attacks and 13 shots of which 7 were on target. This is one of the reasons why Kashima Antlers won the match.​
Tokyo shot 8 times, 3 on target, 5 off target. On the other side, Kashima Antlers shot 13 times, 7 on target, 6 off target.
Cards
Tokyo received 2 yellow cards (J. Oumari and T. Kodama). Talking about the opposition, Kashima Antlers didn't receive any yellow card.
Match Timeline
Ryoma Watanabe
- sub ->
Diego
35'
Keigo Higashi
- sub ->
Y. Takahagi
66'
Ryoma Watanabe
(goal)
T. Nakamura
75'
Standings
After this match, Tokyo will stay with 46 points like Avispa Fukuoka to stay in the 9th place. Talking about the opposition, Kashima Antlers will have 56 points to stay in the 6th place.
Next matches
In the next match in the J-League, Tokyo will host Shimizu S-Pulse on the 3rd of November with a 15-7 head to head in favor of Tokyo (5 draws).
Kashima Antlers will play away agasint Sanfrecce Hiroshima on the 3rd of November with a 13-8 head to head in favor of Kashima Antlers (8 draws).
Tokyo – Formation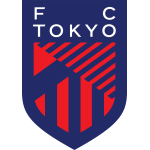 Tokyo
Substitutes
Tokyo started with a 4-2-3-1 line-up (4-2-3-1).
The manager Kenta Hasegawa decided to play with the following team: Tsuyoshi Kodama (6.8), Takumi Nakamura (6.8), Masato Morishige (6.7), Joan Oumari (6.6), Yuto Nagatomo (7.0), Takuya Aoki (7.2), Shuto Abe (7.3), Diego Oliveira (6.2), Yojiro Takahagi (5.6), Adailton (6.1) and Kensuke Nagai (6.9).
The home team had on the bench: Keigo Higashi (6.4), Ryoma Watanabe (7.1), Kazuya Konno (6.6), Hirotaka Mita (6.6), Nobuyuki Abe, Manato Shinada and Rio Omori.
Tokyo could not rely on the presence of R. Watanabe (injured).
Substitutions
Tokyo made 4 changes: Diego for R. Watanabe (35′), Y. Takahagi for K. Higashi (66′), T. Aoki for H. Mita (66′) and K. Nagai for K. Konno (83′).
Best player: Shuto Abe​
As per our analysis, the most impressive player for Tokyo was Shuto Abe.
His rating is (7.3) with 67 passes (82% accurate) and 1 key pass. He was won 5 duels out of 7.
Kashima Antlers – Formation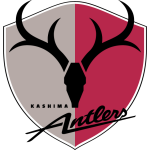 Kashima Antlers
Substitutes
Kashima Antlers started with a conservative line-up (4-4-2).
On the opposite side, Naoki Soma played with: Yuya Oki (6.7), Keigo Tsunemoto (7.8), Ikuma Sekigawa (7.1), Koki Machida (7.0), Koki Anzai (6.8), Juan Alano (7.3), Kento Misao (7.1), Diego Pituca (7.9), Arthur Caíke (7.1), Shoma Doi (5.8) and Ayase Ueda (7.6).
These were the players on the bench: Ryotaro Araki (6.6), Rikuto Hirose, Sun Tae Kwoun, Yasushi Endo, Ryuji Izumi (6.2), Leo Silva (6.5) and Itsuki Someno (6.4).
Substitutions
Kashima Antlers made 4 changes: K. Misao for L. Silva (46′), S. Doi for R. Araki (76′), Arthur for R. Izumi (76′) and Juan for I. Someno (83′).
Best player: Diego Pituca​
The most impressive player for Kashima Antlers was Diego Pituca even if he didn't score any goal.
His rating is (7.9) with 40 passes (80% accurate) and 2 key passes. He was won 7 duels out of 10. He performed 5 crosses.
Results of the day
These are the results of the day in the J-League.​