ARAK. Foolad defeats Aluminium Arak 1-0 after A. Abdollahzadeh scored just 1 goal (28′).
The match was played at the Imam Khomeini Stadium stadium in Arak. The referee was Mohammad Hossein Torabian. The weather was cloudy. The temperature was quite cold at 4.3 degrees Celsius or 39.69 Fahrenheit. The humidity was 46%.​
Match Timeline
Standings
After playing this match, Aluminium Arak will stay with 19 points like Mes Rafsanjan and Tractor Sazi to sit in the 8th place. On the opposite side, Foolad will have 20 points like Nassaji Mazandaran to sit in the 6th place.
Next matches
Aluminium Arak – Formation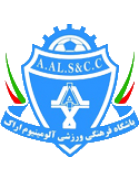 Aluminium Arak
Substitutes
The manager Seyed Mehdi Rahmati Oskouei decided to play with the following team: Hossein Pourhamidi, Seyyed Milad Sheikh Fakhreddini, Vahid Mohammadzadeh, Mehran Mousavi, Hossein Madadi, Amin Jahan Kohan, Mostafa Ahmadi, Reza Jabireh, Mohammadreza Azadi, Esmaeil Sharifat and Mahmoud Ghaed Rahmati.
Substitutions
Aluminium Arak made only 1 change substituting Esmaeil Sharifat for Hansel Zapata (57′)​.
Foolad – Formation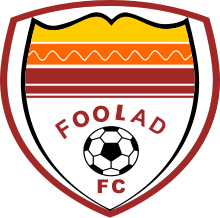 Foolad
Substitutes
Javad Nekounam played with: Christopher Knett, Mehdi Shiri, Aaref Aghasi Kolahsorkhi, Sina Shah Abbasi, Mohammad Amin Hazbavi, Ashkan Dejagah, Ahmad Abdollahzadeh, Hamid Bouhamdan, Ehsan Pahlevan, Alireza Koushki and Sasan Ansari.
Substitutions
Foolad made 3 changes: Ashkan Dejagah for Vahid Heydarieh (70′), Ashkan Dejagah for Vahid Heydarieh (70′) and Alireza Koushki for Mohammad Ghobeishavi (90′).
Results of the day
These are the results of the day in the Persian Gulf Pro League.​