TEHERAN. Havadar tops Zob Ahan 1-0 after E. Pourghaz scored just 1 goal (45′). Havadar capitalized on its superior ball possession (57%).
Sadegh Sadeghi Baba Ahmadi received a red card (74′)​. This double yellow card was one of the reason why Zob Ahan lost the match.
The match was played at the Shahid Dastgerdi Stadium stadium in Teheran on Wednesday and it started at 2:00 pm local time. The weather was haze. The temperature was cold at 7.6 degrees Celsius or 45.72 Fahrenheit. The humidity was 31%.​
Match Statistics​
Ball possession
Havadar had a strong ball possession 57% while Zob Ahan was struggling with a 43% ball possession.
Attitude and shots
Havadar was more pushing with 72 dangerous attacks and 10 shots of which 4 were on target. This is one of the reasons why Havadar won the match​.
Havadar shot 10 times, 4 on target, 6 off target. Regarding the opposition, Zob Ahan shot 4 times, 1 on target, 3 off target.
Cards
Havadar received 4 yellow cards (Saeb Mohebi, Nima Entezari, Mohammadreza Khaledabadi and Mohammad Miri). Talking about the opposition, Zob Ahan received 1 yellow card (Sadegh Sadeghi).
Also, Zob Ahan didn't finish the match with 11 players after Sadegh Sadeghi Baba Ahmadi (Zob Ahan) was sent off after receiving a second yellow card (74′).
Match Timeline
Ezzatollah Pourghaz
(goal)
Sepehr Roozitalab
45'
74'
Sadegh Sadeghi Baba Ahmadi
(yellowred)
Standings
After this match, Havadar will have 17 points to hold in the 11th place. On the opposite side, Zob Ahan will stay with 18 points to sit in the 10th place.
Next matches
Havadar – Formation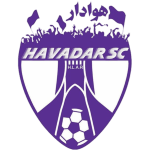 Havadar
Substitutes
The manager Saket Elhami decided to play with the following team: Mohammadreza Khaledabadi, Ezzatollah Pourghaz, Saeb Mohebi, Amirhossein Pourmohammad, Sepehr Rouzitalab, Mehdi Abdi, Nima Entezari, Mohammad Chaharmahali, Babak Moradi, Mohammad Mehdi Mehdikhani and Mohammad Javad Mohammadi Marz Roudi.
Substitutions
Havadar made 2 changes: Mohammad Chaharmahali for Fariborz Gerami (67′) and Mohammad Javad Mohammadi for Ali Pouresmaeil (90′).
Zob Ahan – Formation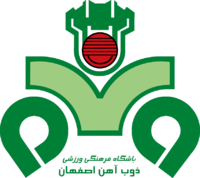 Zob Ahan
Substitutes
Mehdi Tartar played with: Parsa Jafari, Arman Akvan, Amirhossein Sedghi, Nader Mohammadi, Mohammad Ghoreishi, Amirhossein Rangraz Jeddi, Sadegh Sadeghi Baba Ahmadi, Mohammad Amin Darvishi Nakhl Ebrahimi, Mohammad Soltani Mehr, Mohammad Reza Soleimani Asl and Mohammadhossein Eslami.
Substitutions
Zob Ahan made 4 changes: Mohammad Soltani Mehr for Pouria Pourali (46′), Mohammadhossein Eslami for Arman Ghasemi (60′), Sajjad Jafari for Mohammad Amin Darvishi (80′) and Amirhossein Sedghi for Mohammad Ali Faramarzi (85′).
Results of the day
These are the results of the day in the Persian Gulf Pro League.​