RIYADH. Al Hilal bounces back against Dhamk with a goal on the A. Alshamary 75′ and a goal on the A. Al 90′. Al Hilal was not able to win even if it was better in terms of ball possession (59%)
The match was played at the King Saud University Stadium stadium in Riyadh on Saturday and it started at 8:30 pm local time. The referee was Srđan Jovanović who had the assistance of Milan Mihajlović and Uroš Stojković. The 4th official was Khalil Ibrahim Al Ghamdi. The weather was cloudy. The temperature was cold at 11.1 degrees Celsius or 51.94 Fahrenheit. The humidity was 77%.​
Match Statistics​
Ball possession
Al Hilal had a superior ball possession 59% while Dhamk was struggling with a 41% ball possession.
Attitude and shots
Al Hilal was more pushing with 71 dangerous attacks and 8 shots of which 5 were on target. However, that was not enough Al Hilal to win the match​.
Al Hilal shot 8 times, 5 on target, 3 off target. Regarding the opposition, Dhamk shot 11 times, 4 on target, 7 off target.
Cards
Al Hilal received 3 yellow cards (Odion Ighalo, Abdulelah Al-Malki and Abdullah Otayf). Talking about the opposition, Dhamk received 2 yellow cards (Abdullah Tarmin and Abdulaziz Al Shahrani).
Match Timeline
46'
Mansor Hamzi
- sub ->
Abdulaziz Majrashi
Abdulelah Al Malki
- Yellow
48'
62'
Abdulaziz Making
- sub ->
Abdullah Tarmin
62'
Dhari Al Anazi
- sub ->
Ahmed Zain
Mohammed Jahfali
- sub ->
Ali Al-Bulayhi
69'
Saleh Al Shehri
- sub ->
Odion Ighalo
69'
75'
Abdulelah Alshamary
(goal)
Mansor Hamzi
80'
Abdulaziz Al Shahrani
- sub ->
Abdulelah Alshamary
Michael Delgado
- sub ->
Abdulelah Al-Malki
81'
84'
Abdulaziz Al Shahrani
- Yellow
90'
Abdulaziz Al Shahrani
(goal)
90'
Ryan Al Mousa
- sub ->
Nono
Standings
After playing this match, Al Hilal will have 22 points to hold in the 5th place. On the other side, Dhamk will have 18 points like Al Tai to hold in the 6th place.
Next matches
In the next match in the Pro League, Al Hilal will host Al Adalh on the 15th of January with a 2-0 head to head record in favor of Al Hilal (0 draws).
Dhamk will play away agasint Al Shabab on the 26th of January with a 5-0 head to head in favor of Al Shabab (2 draws).
Al Hilal – Formation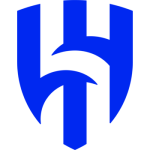 Al Hilal
Substitutes
Al Hilal started with a conservative line-up (4-4-2).
The manager Ramón Ángel Díaz decided to play with the following team: Abdullah Ibrahim Al Maiouf, Hyun-Soo Jang, Ali Albulayhi, Saud Abdullah Abdul Hamid, André Martín Carrillo Díaz, Salem Mohammed Al Dawsari, Mohammed Kanoo, Abdulelah Al Malki, Nasser Al Dawsari, Odion Jude Ighalo and Luciano Vietto.
The home team had on the bench: Khalifah Aldawsari, Michael Richard Delgado de Oliveira, Muath Muath, Abdullah Ibrahim Otayf, Hamad Al Yami, Mohammed Yahya Jahfali, Saleh Khalid Al Shehri, Mohammed Khalil Al Owais and Matheus Fellipe Costa Pereira.
Substitutions
Al Hilal made 4 changes: Ali Al-Bulayhi for Mohammed Jahfali (69′), Odion Ighalo for Saleh Al-Shehri (69′), Luciano Vietto for Abdullah Otayf (74′) and Abdulelah Al-Malki for Michael Delgado (81′).
Dhamk – Formation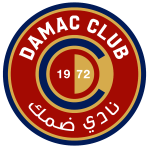 Dhamk
Substitutes
Dhamk started with a 5-4-1 line-up (5-4-1).
Krešimir Režić played with: Moustapha Zeghba, Farouk Chafaï, Ibrahim Alnakhli, Abdullah Tarmin, Hassan Ahmad Al Shammrani, Adam Maher, José Antonio Delgado Villar, Abdulaziz Majrashi, Abdulelah Alshamary, Hillel El Arbi Soudani and Ahmed Zain.
The following players were sitting on the bench: Mohanad Al Najai, Dhari Sayyar Al Anazi, Ryan Al Mousa, Rayan Mansour Al-Qahtani, Abdulaziz Saeed N Al Shahrani, Abdulaziz Making, Mansour Hamzi, Abdullah Abdalbaset and Waleed Hizam.
Substitutions
Dhamk made 5 changes: Abdulaziz Majrashi for Mansor Hamzi (46′), Abdullah Tarmin for Abdulaziz Making (62′), Ahmed Zain for Dhari Al Anazi (62′), Abdulelah Alshamary for Abdulaziz Al Shahrani (80′) and Nono for Ryan Al Mousa (90′).
Results of the day
These are the results of the day in the Pro League.​