SUEZ. Ceramica Cleopatra and Al Ahly draw 1-1. A. Ramadan scored the first goal (45′) for Ceramica Cleopatra. A. Maâloul made it even (78′) with a penalty.
The match was played at the New Suez Stadium stadium in Suez. The referee was Ibrahim Nour El Din with the assistance of Hany Khairy and Mohamed Lofty. The 4th official was Mahmoud Mansour. The weather was clear. The temperature was pleasant at 16.4 degrees Celsius or 61.56 Fahrenheit. The humidity was 59%.​
Match Statistics​
Shots
6

Total

14

2

On Target

7

4

Off Target

7

0

Shots blocked

0
85

Attack

141

23

Dangerous attack

95

94

Ball safe​

110
0

Penalties

1

1

Corners

15
Fouls
3

Yellow Cards

1

0

Double Yellow

0

0

Red Card

0
Other
The overall ball possession was the same with both teams controlling the ball for 50% of the time.
Ball possession
No teams had a vastly superior advantage in terms of ball possession. Ceramica Cleopatra was in possession of the ball for 0% of the time vs. Al Ahly that controlled the ball for 0% of the time.
Attitude and shots
Al Ahly was putting more pressure with 95 dangerous attacks and 14 shots of which 7 were on target. Nonetheless, that was not enough Al Ahly to win the match​.
Ceramica Cleopatra shot 6 times, 2 on target, 4 off target. On the other side, Al Ahly shot 14 times, 7 on target, 7 off target.
Cards
Ceramica Cleopatra received 5 yellow cards (Mohamed Bassam, , MohamedShokry, John Ebuka and ). On the opposite side, Al Ahly received 1 yellow card (Mohamed Hany).
Match Timeline
Amr Mahmoud Kalawa
- sub ->
Ragab Nabil
38'
Ahmed Ramadan
(goal)
MohamedShokry
45'
66'
Mohamed Sherif
- sub ->
Shady Hussein
66'
Karim Fouad
- sub ->
Hamdi Fathi
Mahmoud Abdel Hafiz Mohamed
- sub ->
Mohamed Ibrahim
75'
Abdel Rahman Ramadan
- sub ->
Mohamed Tony
75'
83'
Rafaat Khalil
- sub ->
Bruno Sávio
Ahmed Yasser Rayan
- sub ->
John Ebuka
84'
90'
Mohamed Fakhry
- sub ->
Hussein El Shahat
Standings
After playing this contest, Ceramica Cleopatra will have 12 points like Al Mokawloon and El Geish to hold in the 8th place. On the opposite side, Al Ahly will have 24 points to sit in the 1st place.
Next matches
In the next match in the Premier League, Ceramica Cleopatra will play away with Future FC on the 9th of May with a 1-0 head to head record in favor of Future FC (1 draw).
Al Ahly will play away agasint Pyramids FC on the 4th of May with a 5-3 head to head statistic in favor of Al Ahly (4 draws).
Ceramica Cleopatra – Formation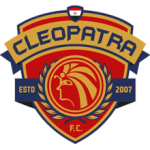 Ceramica Cleopatra
Substitutes
Ceramica Cleopatra adopted the 4-2-3-1 line-up (4-2-3-1).
The manager Ahmed Samy decided to play with the following team: Mohamed Bassam, Mohamed Adel, Ragab Nabil, Ahmed Ramadan, Mohamed Shokry, Mohamed Toni, Mohamed Metwally Canaria, Mido Gaber, Mahmoud Nabil, Mohamed Ibrahim and John Okoye Ebuka.
The home team had on the bench: Amer Mohamed, Mohamed Nassef, Seif Teka, Abdelrahman Ramadan, Abdelrahman El Banouby, Amr Mahmoud Kalawa, Mahmoud Abdel-Hafiez, Ahmed Yasser Rayan, Abdelrahman El Banouby and Ahmed El Armouty.
Substitutions
Ceramica Cleopatra made 4 changes: Ragab Nabil for Amr Mahmoud Kalawa (38′), Mohamed Tony for Body (75′), Mohamed Ibrahim for Mahmoud Abdel Hafiz Mohamed (75′) and John Ebuka for Ahmed Yasser Rayan (84′).
Al Ahly – Formation
Al Ahly
Substitutes
Also Al Ahly adopted the 4-2-3-1 line-up (4-2-3-1).
Marcel Koller played with: Mohamed El-Shenawy, Mohamed Hany, Yasser Ibrahim, Mohamed Abdelmonem, Ali Maâloul, Hamdi Fathi, Aliou Dieng, Hussein El Shahat, Mohamed Magdy Afsha, Bruno Sávio and Shady Hussein.
These were the players on the bench: Ali Lotfi, Rafaat Khalil, Muhammad Ashraf, Rami Rabia, Mohamed Fakhry, Ahmed Nabil Kouka, Amr El-Solia, Karim Fouad and Mohamed Sherif.
Substitutions
Al Ahly made 4 changes: Shady Hussein for Mohamed Sherif (66′), Hamdi Fathi for Karim Fouad (66′), Bruno Sávio for Rafaat Khalil (83′) and Hussein El Shahat for Mohamed Fakhri (90′).
Results of the day
These are the results of the day in the Premier League.​