DIBBA AL-FUJAIRAH. Al Bataeh snatched a late win Dibba Al Fujairah 1-0 after J. Novais scored a penalty (88′).
The match was played at the Al-Fujairah Stadium stadium in Dibba Al-Fujairah on Saturday and it started at 7:30 pm local time. The referee was Naser AlAli who was helped by Mohamed Ali Al Shehhi and Amer Ali Ahmed Mohammed Al Qadri. The 4th official was Saif Nabil. The weather was clear. The temperature was pleasant at 21.5 degrees Celsius or 70.63 Fahrenheit. The humidity was 55%.​
Match Statistics​
Shots
10

Total

16

3

On Target

5

7

Off Target

11

3

Shots blocked

3
92

Attack

88

48

Dangerous attack

51

75

Ball safe​

84
0

Penalties

1

9

Corners

6
Fouls
12

Total

5

4

Yellow Cards

1

0

Double Yellow

0

0

Red Card

0
Other
The overall ball possession was the same with both teams controlling the ball for 50% of the time.
Ball possession
None of the teams had a clear upper hand in terms of ball possession. Dibba Al Fujairah was in possession of the ball for 0% of the time vs. Al Bataeh that controlled the ball for 0% of the time.
Attitude and shots
Al Bataeh had a more offensive attitude with 51 dangerous attacks and 16 shots of which 5 were on target. This is one of the reasons why Al Bataeh won the match.​
Dibba Al Fujairah shot 10 times, 3 on target, 7 off target. Talking about the opposition, Al Bataeh shot 16 times, 5 on target, 11 off target.
Cards
Dibba Al Fujairah received 4 yellow cards (T. Dhliwayo, Marcelo, A. Scekic and A. Mohammed). On the other side, Al Bataeh received 1 yellow card (J. Novais).
Match Timeline
J. Maroof
- sub ->
A. Mansour
72'
A. Scekic
- sub ->
J. Sleegers
72'
77'
A. Murad
- sub ->
A. Al Baloosh
77'
Mohammed Ahmed
- sub ->
S. Rashid
M. Khalfan
- sub ->
A. Omar
90'
90'
N. Pedriali
- sub ->
S. Baba
90'
A. Khalil
- sub ->
J. Novais
Standings
After this match, Dibba Al Fujairah will stay with 1 points to hold in the 14th place. On the opposite side, Al Bataeh will have 12 points to hold in the 9th place.
Next matches
In the next match in the Uae League, Dibba Al Fujairah will play away with Al Dhafra on the 21st of January with a 6-3 head to head in favor of Al Dhafra (1 draw).
Al Bataeh will host Al Ain on the 21st of January with a 0-0 head to head.
Dibba Al Fujairah – Formation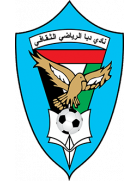 Dibba Al Fujairah
Substitutes
Dibba Al Fujairah started with a 4-2-3-1 line-up (4-2-3-1).
The manager Grégory Dufrennes decided to play with the following team: Humaid Abdulla Ali Mubarak Zayed, Marcelo dos Santos Ferreira, Abdulla Mohammed Hasan, Roger Mendonca Goncalves, Rashed Mohamed Khamis Ali Aldhanhani, Amer Omar Abdullah Salem Bazuhair, Mansour Mohamed Abbas Hassan Alblooshi, Jandir Breno Souza Silva, Tafadzwa Dhliwayo, Joey Sleegers and Alvaro de Oliveira.
The home team had on the bench: Kahled Rashed, Mohammad Mustafa, Khameis Mohamed, Mohanad Khamis Obaid, Jamal Ibrahim Hussain Maroof, Mohamed Khalfan Ali, Mohamed Salem Nasser Salim Al Rowaihy, Ahmed Ali Rashed and Aleksandar Šćekić.
Substitutions
Dibba Al Fujairah made 4 changes: J. Sleegers for A. Scekic (72′), A. Mansour for J. Maroof (72′), Jaja for M. Khameis (82′) and A. Omar for M. Khalfan (90′).
Al Bataeh – Formation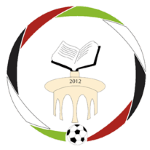 Al Bataeh
Substitutes
Al Bataeh started with a conservative line-up (4-5-1).
Caio Cesar Zanardi Gomes da Silva played with: Zayed Ahmed Al Hammadi, Artur Jorge Marques Amorim, Saeed Ali Ibrahim Ali Suwaidan, Abdulla Abbas Al Baloosh, Kayque Soares Campos, Khamis Esmail Khamis Zayed, Saif Rashid Nasir, João Pedro Barradas Novais, Sékou Baba Gassama, Anatole Bertrand Abang and Lourency do Nascimento Rodrigues.
They had on the bench: Natan Felipe Pedriali, Hamdan Naser Masoud, Ahmed Khalil Sebait Mubarak Al Junaibi, Abdalla Yousif Abdalla, Ahmed Moosa Saqer Murad, Haboush Saleh Habou Salbukh, Mohammad Ahmad bin Yousuf Alshehhi, Abdulla Mohammad Kazim and Hamad Jasim.
Substitutions
Al Bataeh made 4 changes: A. Al Baloosh for A. Murad (77′), S. Rashid for Mohammed Ahmed (77′), S. Baba for N. Pedriali (90′) and J. Novais for A. Khalil (90′).
Results of the day
These are the results of the day in the Uae League.​