RIO DE JANEIRO. Avaí succeeded in reverse the scoreline against Flamengo to win 2-1. It was Flamengo to strike first with an own goal of Wellington Nascimento at the 42′. Then it was a goal in the 45′ minute to make things even for 1-1. Eventually, Lipe gave the win to Avaí in the 80′ minute. Flamengo was decisively better in terms of ball possession (65%).​
The match was played at the Estadio Jornalista Mário Filho stadium in Rio de Janeiro on Saturday and it started at 5:00 pm local time. The referee was Edina Alves Batista with the collaboration of Marcelo Carvalho Van Gasse and Fabrini Bevilaqua Costa. The 4th official was Yuri Elino Ferreira da Cruz. The weather was cloudy. The temperature was hot at 26 degrees Celsius or 78.76 Fahrenheit. The humidity was 73%.​
Match Statistics​
Ball possession
Flamengo was in firm control of the ball 65% while Avaí was struggling with a 35% ball possession.
Attitude and shots
Flamengo was putting more pressure with 79 dangerous attacks and 20 shots of which 7 were on target. Notwithstanding, Avaí was capable to find the solution to win this contest.​
Flamengo shot 20 times, 7 on target, 13 off target. Regarding the opposition, Avaí shot 12 times, 7 on target, 5 off target.
Cards
Flamengo didn't receive any yellow card. On the opposite side, Avaí received 1 yellow card (Lucas Ventura).
Match Timeline
64'
Gaspar
- sub ->
Pablo Dyego
Matheuzinho
- sub ->
Joao Gomes
82'
Standings
After playing this match, Flamengo will stay with 62 points to hold in the 5th place. On the other side, Avaí will have 35 points like Atlético GO to remain in the 17th place.
Next matches
Flamengo – Formation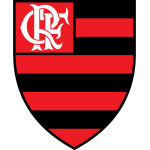 Flamengo
Substitutes
Flamengo started with a aggressive line-up (4-3-3).
The manager Dorival Silvestre Júnior decided to play with the following team: Diego Alves (6.8), Rodinei (6.4), David Luiz (6.5), Léo Pereira (6.7), Ayrton Lucas (7.4), Arturo Vidal (7.3), Diego (6.6), João Gomes (6.8), Marinho (7.3), Gabriel Barbosa (7.0) and Everton (7.0).
The home team had on the bench: Thiago Maia (6.8), Erick Pulgar, Pablo, Matheus Cunha, Fabrício Bruno, Pedrinho, Matheuzinho, André Luiz (7.1), Kayke David, Santos and Hugo Souza (6.6).
Substitutions
Flamengo made 5 changes: Marinho for A. L. Inacio da Silva (46′), Diego for Thiago Maia (57′), Diego Alves for Hugo Souza (65′), Arturo Vidal for Kayke David (81′) and Joao Gomes for Matheuzinho (82′).
Best player: Ayrton Lucas​
The player that probably impressed the most for Flamengo was Ayrton Lucas.
His rating is (7.4) with 56 passes (87% accurate) and 2 key passes. He was won 7 duels out of 10. He performed 1 cross.
Avaí – Formation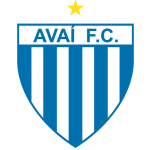 Avaí
Substitutes
Avaí started with a conservative line-up (4-5-1).
Luiz Carlos Cirne Lima de Lorenzi played with: Glédson (7.4), Thales (7.0), Wellington (7.4), Lipe (7.3), Natanael (6.9), Marcinho (7.9), Jean Cleber (7.0), Lucas Ventura (6.6), Eduardo Biasi (6.9), Pablo Dyego (6.6) and Vitinho (7.1).
These were the players on the bench: Andrey (6.4), Igor Bohn, Diego Matos, Lucas Silva, Kazu, Nathan Palafoz, Luis Eduardo (6.8), Felipe Rocha and Raphael.
Avaí could not rely on the presence of A. Felisberto (injured).
Substitutions
Avaí made 4 changes: Pablo Dyego for Gaspar (64′), Eduardo for A. Felisberto (64′), Marcinho for Felipinho (74′) and Natanael for Diego Matos (90′).
Best player: Marcinho​
The player that probably impressed the most for Avaí was Marcinho.
His rating is (7.9) with 1 goal, 19 passes (89% accurate) and 5 key passes. He was won 4 duels out of 9. He performed 1 cross.
Results of the day
These are the results of the day in the Serie A.​