BOLU. Boluspor snatched a late win Yeni Malatyaspor 1-0 after N. Y. scored just 1 goal (85′). Boluspor was unquestionably better in terms of ball possession (61%) and that was among the factors of its victory.​
The match was played at the Bolu Atatürk Stadyumu stadium in Bolu on Saturday and it started at 7:00 pm local time. The referee was Adnan Deniz Kayatepe with the help of Erkan Akbulut and Hüsnü Emre Çelimli. The 4th official was Sait Tuzcu. The weather was clear. The temperature was cold at 7.7 degrees Celsius or 45.82 Fahrenheit. The humidity was 62%.​
Match Statistics​
!

61

Ball Possession

39
Shots
6

Total

5

2

On Target

2

4

Off Target

3

0

Shots blocked

0
44

Attack

54

57

Dangerous attack

41

0

Ball safe​

0
0

Penalties

0

6

Corners

4

1

Off Sides

3
Fouls
13

Total

15

1

Yellow Cards

3

0

Double Yellow

0

0

Red Card

0
Other
Ball possession
Boluspor had a superior ball possession 61% while Yeni Malatyaspor was struggling with a 39% ball possession.
Attitude and shots
Boluspor was more pushing with 57 dangerous attacks and 6 shots of which 2 were on target. This is one of the reasons why Boluspor won the match​.
Boluspor shot 6 times, 2 on target, 4 off target. Talking about the opposition, Yeni Malatyaspor shot 5 times, 2 on target, 3 off target.
Cards
Boluspor received 1 yellow card (H. Bilgic). On the opposite side, Yeni Malatyaspor received 3 yellow cards (H. Osman, O. Ozcicek and R. Cagiran).
Match Timeline
57'
J. Nshimirimana
- sub ->
M. M. Altintas
M. Okutan
- sub ->
I. Balde
65'
G. Karadeniz
- sub ->
B. Asan
65'
73'
C. Akgun
- sub ->
D. Emeksiz
87'
Y. Alkan
- sub ->
O. Ozcicek
V. Posmac
- sub ->
G. Karadeniz
90'
Standings
After playing this match, Boluspor will have 22 points to climb in the 3rd place. Regarding the opposition, Yeni Malatyaspor will stay with 10 points to remain in the 17th place.
Next matches
In the next match in the 1. Lig, Boluspor will host Bandırmaspor on the 11th of December with a 3-2 head to head stats in favor of Bandırmaspor (1 draw).
Yeni Malatyaspor will play away agasint Samsunspor on the 9th of December with a 1-1 head to head statistic.
Boluspor – Formation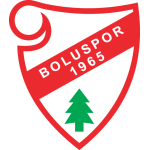 Boluspor
Substitutes
Boluspor adopted the 4-2-3-1 line-up (4-2-3-1).
The manager Sait Karafırtınalar decided to play with the following team: Çağlar Şahin Akbaba, Bülent Cevahir, Hakan Bilgiç, Onur Ulaş, Naby Youssouf Oularé, Guy Lucien Michel Landel, Tugay Kacar, Joel Ngandu Kaymba, Burak Asan, Ibrahima Baldé and Dejvi Bregu.
The home team had on the bench: Melih Okutan, Muhammet Özkan, Ensar Bilir, Gökhan Karadeniz, Arda Köksal, Erdem Can Polat, Gentian Selmani, Veaceslav Posmac, Eray Ataseven and Furkan Demir.
Substitutions
Boluspor made 4 changes: D. Bregu for F. Demir (46′), I. Balde for M. Okutan (65′), B. Asan for G. Karadeniz (65′) and G. Karadeniz for V. Posmac (90′).
Yeni Malatyaspor – Formation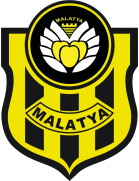 Yeni Malatyaspor
Substitutes
Also Yeni Malatyaspor adopted the 4-2-3-1 line-up (4-2-3-1).
Hasan Özer played with: Abdulsamed Damlu, Arda Hilmi Şengül, Erşan Yaşa, Philip Awuku Gameli, Rahman Buğra Çağıran, Godfred Donsah, Doğukan Emeksiz, Ogün Özçiçek, Mert Miraç Altıntaş, Aly Malle and Haqi Osman.
The following players were sitting on the bench: Hüseyin Ekici, Ahmet Oytun Özdoğan, Atakan Müjde, Alperen Arslan, Yiğit Ulaş, Yakup Alkan, Berat Yaman, Jospin Nshimirimana, Cengizhan Akgün and Nuri Fatih Aydin.
Substitutions
Yeni Malatyaspor made 3 changes: M. M. Altintas for J. Nshimirimana (57′), D. Emeksiz for C. Akgun (73′) and O. Ozcicek for Y. Alkan (87′).
Results of the day
These are the results of the day in the 1. Lig.​