VENEZIA. Reggina was able to turn the tables against Venezia to win 2-1. It was Venezia to strike first with a goal of J. Pohjanpalo at the 10′. Then it was a goal in the 55′ minute to make things even for 1-1. Eventually, Hernani gave the win to Reggina in the 76′ minute. Reggina made the most of its superior ball possession (59%).
The match was played at the Stadio Pierluigi Penzo stadium in Venezia on Saturday and it started at 2:00 pm local time. The referee was Matteo Marcenaro with the assistance of Fabio Schirru and Federico Fontani. The 4th official was Andrea Ancora. The weather was clear. The temperature was cold at 14.8 degrees Celsius or 58.6 Fahrenheit. The humidity was 77%.​
Match Statistics​
Ball possession
Reggina was in firm control of the ball 59% while Venezia was struggling with a 41% ball possession.
Attitude and shots
Reggina had a more offensive attitude with 45 dangerous attacks and 19 shots of which 5 were on target. This is one of the reasons why Reggina won the match.​
Venezia shot 17 times, 5 on target, 12 off target. Regarding the opposition, Reggina shot 19 times, 5 on target, 14 off target.
Cards
Venezia received 1 yellow card (R. Haps). On the other side, Reggina received 3 yellow cards (L. Canotto, D. Liotti and J. Menez).
Match Timeline
46'
J. Menez
- sub ->
G. Fabbian
46'
G. Di Chiara
- sub ->
F. Giraudo
M. Cuisance
- sub ->
D. Johnsen
60'
L. Fiordilino
- sub ->
D. Crnigoj
60'
D. Cheryshev
- sub ->
M. K. Andersen
60'
A. Novakovich
- sub ->
J. Pohjanpalo
70'
71'
E. Cicerelli
- sub ->
R. Rivas
80'
T. Cionek
- sub ->
L. Canotto
N. Pierini
- sub ->
M. Modolo
83'
Standings
After this encounter, Venezia will stay with 9 points to sit in the 19th place. Talking about the opposition, Reggina will have 25 points to hold in the 2nd place.
Next matches
In the next match in the Serie B, Venezia will play away against Bari 1908 on the 28th of February with a 2-1 head to head statistic in favor of Venezia (0 draws).
Reggina will play away agasint Bari 1908 on the 13th of May with a 4-1 head to head record in favor of Reggina (1 draw).
Venezia – Formation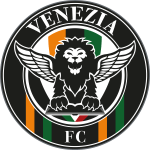 Venezia
Substitutes
Venezia started with a 3-5-2 line-up (3-5-2).
The manager Paolo Vanoli decided to play with the following team: Jesse Joronen (6.2), Przemyslaw Wiśniewski (6.4), Marco Modolo (6.7), Pietro Ceccaroni (6.5), Francesco Zampano (6.6), Domen Črnigoj (6.4), Gianluca Busio (7.0), Magnus Kofod Andersen (7.7), Ridgeciano Haps (7.1), Dennis Johnsen (6.1) and Joel Pohjanpalo (7.2).
The home team had on the bench: Tanner Tessmann, Denis Cheryshev (6.4), Antonio Candela, Maximilian Ullmann, Luca Fiordilino (6.5), Andrija Novakovich (6.4), Bruno Oliveira Bertinato, Facundo Zavala, Michael Svoboda, Michaël Cuisance (6.6), Nicholas Pierini and Luca Ceppitelli.
Substitutions
Venezia made 5 changes: D. Johnsen for M. Cuisance (60′), D. Crnigoj for L. Fiordilino (60′), M. K. Andersen for D. Cheryshev (60′), J. Pohjanpalo for A. Novakovich (70′) and M. Modolo for N. Pierini (83′).
Best player: Magnus Kofod Andersen​
The player that probably impressed the most for Venezia was Magnus Kofod Andersen.
His rating is (7.7) with 14 passes (78% accurate) and 3 key passes. He was won 2 duels out of 4. He performed 4 crosses. He hit the woodwork once times.
Reggina – Formation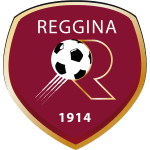 Reggina
Substitutes
Reggina started with a aggressive line-up (4-3-3).
Filippo Inzaghi played with: Federico Ravaglia (6.5), Niccolò Pierozzi (6.3), Michele Camporese (6.9), Riccardo Gagliolo (8.6), Federico Giraudo (6.8), Giovanni Fabbian (6.9), Žan Majer (7.0), Hernani (8.3), Luigi Canotto (7.1), Gabriele Gori (6.5) and Rigoberto Rivas (6.8).
The following players were sitting on the bench: Joel Chukwuma Obi, Daniele Liotti (6.4), Simone Colombi, Gianluca Di Chiara (7.0), Emanuele Cicerelli, Giuseppe Loiacono, Thiago Cionek, Devid Eugene Bouah, Federico Ricci, Eduard Dutu, Lorenzo Crisetig and Jérémy Ménez (6.5).
Substitutions
Reggina made 5 changes: G. Fabbian for J. Menez (46′), F. Giraudo for G. Di Chiara (46′), G. Gori for D. Liotti (67′), R. Rivas for E. Cicerelli (71′) and L. Canotto for T. Cionek (80′).
Best player: Riccardo Gagliolo​
As per our analysis, the most impressive player for Reggina was Riccardo Gagliolo even if he didn't score any goal.
His rating is (8.6) with 76 passes (75% accurate) and 0 key passes. He was won 8 duels out of 10.
Results of the day
These are the results of the day in the Serie B.​