NIORT. Nîmes and Niort draw 1-1. M. Tchokounte scored the first goal (27′) for Nîmes. M. Zemzemi equalized (54′). Niort was not able to win even if it was superior in terms of ball possession (56%)
The match was played at the Stade René Gaillard stadium in Niort on Saturday and it started at 7:00 pm local time. The referee was William Toulliou who had the assistance of Quentin Guidou and Bertrand Jouannaud. The 4th official was Henri Dutech Perez. The weather was cloudy. The temperature was cold at 13.7 degrees Celsius or 56.62 Fahrenheit. The humidity was 90%.​
Match Statistics​
Ball possession
Niort had a superior ball possession 56% while Nîmes was struggling with a 44% ball possession.
Attitude and shots
Niort was more aggressive with 70 dangerous attacks and 12 shots of which 3 were on target. However, that was not enough Niort to win the match​.
Niort shot 12 times, 3 on target, 9 off target. Talking about the opposition, Nîmes shot 5 times, 1 on target, 4 off target.
Cards
Niort received 1 yellow card (Y. Merdji). Regarding the opposition, Nîmes received 3 yellow cards (P. Burner, N. Djiga and K. Guessoum).
Also, Nîmes didn't finish the match with 11 players after L. Delpech (Nîmes) was sent off after receiving a straight red card in the (81′).
Match Timeline
22'
T. Vargas
- sub ->
J. Thomasen
46'
S. Sadzoute
- sub ->
P. Burner
Y. Merdji
- sub ->
C. Kabore
61'
75'
L. Delpech
- sub ->
J. K. Nguessan
75'
Y. Benrahou
- sub ->
P. Pagis
85'
K. Guessoum
- sub ->
R. Said
Standings
After this encounter, Niort will have 12 points to sit in the 19th place. Regarding the opposition, Nîmes will have 15 points like Dijon and Rodez to sit in the 16th place.
Next matches
Niort – Formation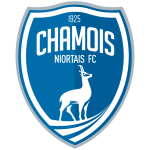 Niort
Substitutes
Niort started with a 4-2-3-1 line-up (4-2-3-1).
The manager Ande Dona N\'Doh decided to play with the following team: Mathieu Michel (6.1), Joris Moutachy (6.9), Bryan Passi (7.6), Guy-Marcelin Kilama (7.2), Lenny Vallier (7.3), Samy Benchama (7.1), Charles Kabore (7.1), Bilal Boutobba (6.1), Moataz Zemzemi (7.5), Amadou Sagna (6.3) and Kevin Rocheteau (6.8).
The home team had on the bench: Bradley Matufueni M'bondo, Jean Louchet, Ibrahima Sory Conté, Dylan Durivaux, Samuel Renel, Yanis Merdji (6.2) and Junior Olaitan.
Substitutions
Niort made only 1 change substituting C. Kabore for Y. Merdji (61′)​.
Best player: Bryan Passi​
As per our analysis, the most impressive player for Niort was Bryan Passi.
His rating is (7.6) with 67 passes (95% accurate) and 0 key passes. He was won 4 duels out of 6.
Nîmes – Formation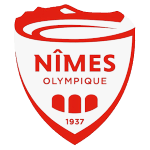 Nîmes
Substitutes
Nîmes started with a 4-3-1-2 line-up (4-3-1-2).
Nicolas Usaï played with: Axel Maraval (6.4), Ronny Labonne (6.8), Maël Durand de Gevigney (7.3), Nasser Djiga (7.0), Patrick Burner (6.7), Jens Jakob Thomasen (6.8), Lamine Fomba (8.1), Jean N'Guessan (6.8), Pablo Pagis (6.7), Rafiki Saïd (6.7) and Malik Tchokounté (7.7).
The following players were sitting on the bench: Kelyan Guessoum, Moussa Koné, Lucas Dias, Scotty Sadzoute (6.7), Yassine Benrahou (6.3), Thibault Vargas (6.5) and Leon Delpech (5.9).
Substitutions
Nîmes made 5 changes: J. Thomasen for T. Vargas (22′), P. Burner for S. Sadzoute (46′), J. K. Nguessan for L. Delpech (75′), P. Pagis for Y. Benrahou (75′) and R. Said for K. Guessoum (85′).
Best player: Lamine Fomba​
As per our analysis, the most impressive player for Nîmes was Lamine Fomba.
His rating is (8.1) with 47 passes (82% accurate) and 3 key passes. He was won 5 duels out of 7. He performed 1 cross.
Results of the day
These are the results of the day in the Ligue 2.​