BORDEAUX. Bordeaux found a way to capture a draw against Pau with a late goal from L. Pirringuel scored in the (87′) after Pau got a lead with a goal from M. Bassouamina (23′). Bordeaux was decisively better in terms of ball possession (66%)​
The match was played at the Stade Matmut-Atlantique stadium in Bordeaux on Saturday and it started at 7:00 pm local time. The referee was Romain Lissorgue who had the assistance of Nicolas Durand and Ludovic Zmyslony. The 4th official was Julien Schmitt. The weather was foggy. The temperature was cold at 14.2 degrees Celsius or 57.47 Fahrenheit. The humidity was 88%.​
Match Statistics​
Ball possession
Bordeaux had a strong ball possession 66% while Pau was struggling with a 34% ball possession.
Attitude and shots
Bordeaux was more aggressive with 104 dangerous attacks and 26 shots of which 9 were on target. Nevertheless, that was not enough Bordeaux to win the match​.
Bordeaux shot 26 times, 9 on target, 17 off target. Regarding the opposition, Pau shot 2 times, 2 on target, 0 off target.
Cards
Bordeaux received 2 yellow cards (T. Lacoux and J. Maja). Regarding the opposition, Pau received 1 yellow card (J. Evans).
Match Timeline
54'
M. Yattara
- sub ->
M. George
Z. Davitashvili
- sub ->
L. Delaurier-Chaubet
63'
Fransergio
- sub ->
T. Lacoux
63'
68'
S. D\'Almeida
- sub ->
M. Bassouamina
L. Pirringuel
- sub ->
C. Michelin
78'
82'
D. Gomis
- sub ->
S. Beusnard
J. Mwanga
- sub ->
D. Ignatenko
85'
L. Pirringuel
(goal)
V. Nsimba
87'
Standings
After this match, Bordeaux will have 28 points to sit in the 2nd place. On the opposite side, Pau will have 21 points like Metz to sit in the 9th place.
Next matches
Bordeaux – Formation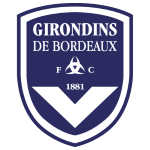 Bordeaux
Substitutes
Bordeaux started with a 4-2-3-1 line-up (4-2-3-1).
The manager David Guion decided to play with the following team: Gaetan Poussin (6.2), Clément Michelin (7.2), Stian Gregersen (6.9), Yoann Barbet (7.4), Vital Nsimba (8.3), Danylo Ignatenko (7.0), Tom Lacoux (6.2), Logan Delaurier-Chaubet (6.4), Josh Maja (6.2), Dilane Bakwa (6.1) and Alberth Elis (7.0).
The home team had on the bench: Junior Mwanga, Rafał Strączek, Fransérgio (6.6), Lenny Pirringuel, Malcom Bokele, Issouf Sissokho and Zuriko Davitashvili (6.7).
Substitutions
Bordeaux made 4 changes: L. Delaurier-Chaubet for Z. Davitashvili (63′), T. Lacoux for Fransergio (63′), C. Michelin for L. Pirringuel (78′) and D. Ignatenko for J. Mwanga (85′).
Best player: Vital Nsimba​
As per our analysis, the most impressive player for Bordeaux was Vital Nsimba.
His rating is (8.3) with 57 passes (78% accurate) and 11 key passes. He was won 1 duel out of 3. He performed 17 crosses.
Pau – Formation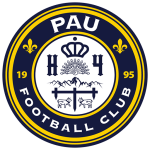 Pau
Substitutes
Pau started with a 3-5-2 line-up (3-5-2).
Didier Tholot played with: Alexandre Olliero (7.8), Noé Sow (7.3), Xavier Kouassi (7.1), Jean Ruiz (7.6), Erwin Koffi (6.7), Steeve Beusnard (7.6), Henri Saivet (7.3), Eddy Sylvestre (7.2), Jean Lambert Evan's Allan (7.2), Mayron George (6.4) and Mons Bassouamina (7.5).
These were the players on the bench: Sessi D'Almeida (6.8), Quentin Galvez-Diarra, Abzi Diyaeddine, David Gomis, Charles Boli, Mohamed Yattara (6.6) and Nguyễn Quang Hải.
Substitutions
Pau made 3 changes: M. George for M. Yattara (54′), M. Bassouamina for S. D'Almeida (68′) and S. Beusnard for D. Gomis (82′).
Best player: Alexandre Olliero​
The player that probably impressed the most for Pau was the goalkeeper: Alexandre Olliero. His rating is 7.83. He performed 5 saves.
Results of the day
These are the results of the day in the Ligue 2.​