SAINT-ETIENNE. Rodez conquers Saint-Étienne with a 2-0 win with a goal from M. Senaya (54′) and an own goal from A. Namri (60′).
The match was played at the Stade Geoffroy-Guichard stadium in Saint-etienne on Saturday and it started at 3:00 pm local time. The referee was Pierre Legat with the support of Yannick Boutry and Grégoire Valleteau. The 4th official was Alexandre Mercier.
Match Statistics​
Shots
10

Total

8

4

On Target

3

6

Off Target

5

0

Shots blocked

0
81

Attack

75

61

Dangerous attack

49

0

Ball safe​

0
0

Penalties

0

5

Corners

7
Fouls
19

Total

17

4

Yellow Cards

3

0

Double Yellow

0

1

Red Card

0
Other
Ball possession
No teams had a vastly superior advantage in terms of ball possession. Saint-Étienne was in possession of the ball for 53% of the time vs. Rodez that controlled the ball for 47% of the time.
Attitude and shots
Saint-Étienne was more pushing with 61 dangerous attacks and 10 shots of which 4 were on target. Anyway, Rodez managed to find the solution to win this match.​
Saint-Étienne shot 10 times, 4 on target, 6 off target. On the other side, Rodez shot 8 times, 3 on target, 5 off target.
Cards
Saint-Étienne received 5 yellow cards (M. Nade, J. Krasso, L. Batlles, M. Cafaro and J. Giraudon). Regarding the opposition, Rodez received 3 yellow cards (B. Danger, J. Chougrani and C. Depres).
(Saint-Étienne) was sent off after receiving a red card in the (68′).
Match Timeline
58'
J. Mendes
- sub ->
C. Depres
A. Bakayoko
- sub ->
A. Namri
70'
L. Pintor
- sub ->
L. Mouton
71'
M. Saban
- sub ->
M. Cafaro
73'
A. Moueffek
- sub ->
V. Lobry
73'
74'
A. Pembele
- sub ->
K. Corredor
74'
N. Ouammou
- sub ->
A. H. Abdallah
81'
A. Valerio
- sub ->
L. Rajot
82'
L. Mouyokolo
- sub ->
J. Chougrani
Standings
After playing this encounter, Saint-Étienne will stay with 11 points to hold in the 20th place. On the opposite side, Rodez will have 15 points like Nîmes and Dijon to sit in the 18th place.
Next matches
Saint-Étienne – Formation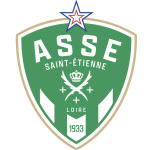 Saint-Étienne
Substitutes
Saint-Étienne started with a mid-fielder-oriented line-up (4-1-4-1).
The manager Laurent Batlles decided to play with the following team: Matthieu Dreyer (6.1), Anas Namri (6.6), Jimmy Giraudon (6.9), Mickael Nade (7.0), Leo Petrot (6.0), Benjamin Bouchouari (7.1), Ibrahima Wadji (6.3), Louis Mouton (6.4), Victor Lobry (6.4), Mathieu Cafaro (6.5) and Jean-Philippe Krasso (6.3).
The home team had on the bench: Lenny Pintor (6.6), Etienne Green, Aimen Moueffek (6.9), Dylan Chambost, Gabriel Silva, Mathys Saban (6.1) and Abdoulaye Bakayoko (6.4).
Substitutions
Saint-Étienne made 4 changes: A. Namri for A. Bakayoko (70′), L. Mouton for L. Pintor (71′), M. Cafaro for M. Saban (73′) and V. Lobry for A. Moueffek (73′).
Best player: Benjamin Bouchouari​
As per our analysis, the most impressive player for Saint-Étienne was Benjamin Bouchouari.
His rating is (7.1) with 35 passes (91% accurate) and 1 key pass. He was won 7 duels out of 11.
Rodez – Formation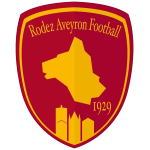 Rodez
Substitutes
Rodez started with a 3-1-4-2 line-up (3-1-4-2).
Laurent Peyrelade played with: Lionel M'Pasi (7.1), Eric Vandenabeele (7.4), Serge-Philippe Raux-Yao (7.6), Joris Chougrani (6.7), Bradley Danger (7.0), Marvin Senaya (7.4), Remy Boissier (7.4), Lorenzo Rajot (7.1), Abdel Hakim Abdallah (6.7), Killian Corredor (6.7) and Clément Depres (6.8).
They had on the bench: Hatim Far, Andy Pembele (7.0), Joseph Mendes (6.6), Antoine Valerio, Nassim Ouammou (6.5), Loris Mouyokolo and Sébastien Cibois.
Substitutions
Rodez made 5 changes: C. Depres for J. Mendes (58′), K. Corredor for A. Pembele (74′), A. H. Abdallah for N. Ouammou (74′), L. Rajot for A. Valerio (81′) and J. Chougrani for L. Mouyokolo (82′).
Best player: Serge-Philippe Raux-Yao​
The player that probably impressed the most for Rodez was Serge-Philippe Raux-Yao even if he didn't score any goal.
His rating is (7.6) with 27 passes (77% accurate) and 0 key passes. He was won 4 duels out of 6.
Results of the day
These are the results of the day in the Ligue 2.​