JABLONEC NAD NISOU. Mladá Boleslav was able to turn the tables against Jablonec to win 2-1. It was Jablonec to strike first with a goal of P. Sulc at the 18′. Then it was a goal in the 45′ minute to make things even for 1-1. Eventually, V. Kubista gave the win to Mladá Boleslav in the 87′ minute.
Mladá Boleslav remained with 10 players after D. Simek received a red card in the 74′. Still, Mladá Boleslav still managed to win this match playing only in players​. On the other side, also D. Heidenreich received a red card (42′)​. This red card was one of the reason why Jablonec lost the match.
The match was played at the Stadion Střelnice stadium in Jablonec nad Nisou on Saturday and it started at 3:00 pm local time. The referee was Jan Machálek with the help of Kamil Hájek and Petr Antoníček. The 4th official was Michael Kvítek. The weather was cloudy. The temperature was cold at 11.2 degrees Celsius or 52.18 Fahrenheit. The humidity was 67%.​
Match Statistics​
Shots
7

Total

11

3

On Target

5

4

Off Target

6

0

Shots blocked

0
105

Attack

93

52

Dangerous attack

66

0

Ball safe​

0
0

Penalties

0

0

Corners

0
Fouls
2

Yellow Cards

3

0

Double Yellow

0

1

Red Card

0
Other
The overall ball possession was the same with both teams controlling the ball for 50% of the time.
Ball possession
None of the teams was particularly dominant in terms of ball possession. Jablonec was in possession of the ball for 0% of the time vs. Mladá Boleslav that controlled the ball for 0% of the time.
Attitude and shots
Mladá Boleslav was putting more pressure with 66 dangerous attacks and 11 shots of which 5 were on target. This is one of the reasons why Mladá Boleslav won the match.​
Jablonec shot 7 times, 3 on target, 4 off target. On the opposite side, Mladá Boleslav shot 11 times, 5 on target, 6 off target.
Cards
Jablonec received 2 yellow cards (M. Surzyn and V. Jovovic). Regarding the opposition, Mladá Boleslav received 4 yellow cards (D. Simek, D. Pech, D. Marecek and M. Matejovsky).
(Jablonec) was sent off after receiving a red card in the (42′).
Also, Mladá Boleslav didn't end the match with 11 players after D. Simek (Mladá Boleslav) was sent off after receiving a straight red card in the (74′).
Match Timeline
45'
T. Ladra
(goal)
M. Matejovsky
M. Surzyn
- sub ->
T. Hubschman
46'
70'
V. Stransky
- sub ->
J. Skalak
87'
V. Kubista
(goal)
V. Stransky
T. Malinsky
- sub ->
P. Sulc
88'
M. Cernak
- sub ->
D. Soucek
89'
Standings
After playing this match, Jablonec will stay with 16 points to remain in the 14th place. Regarding the opposition, Mladá Boleslav will have 22 points like Bohemians 1905 to move up in the 6th place.
Next matches
Jablonec – Formation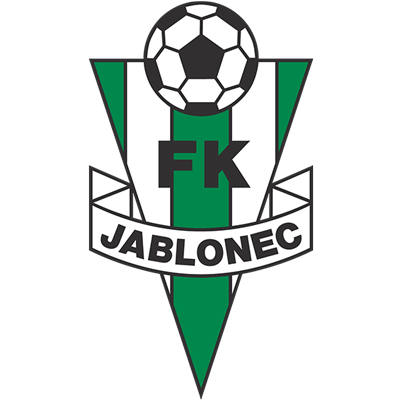 Jablonec
Substitutes
Jablonec started with a 4-2-3-1 line-up (4-2-3-1).
The manager David Horejs decided to play with the following team: Jan Hanus, Dion Cools, David Heidenreich, Joshua Akpudje, Tomáš Hübschman, David Houska, Miloš Kratochvíl, Jan Chramosta, Pavel Šulc, Vladimir Jovović and Daniel Souček.
The home team had on the bench: Jakub Považanec, Adam Ritter, David Stepanek, Dāvis Ikaunieks, Ishaku Konda, Adam Richter, Michal Surzyn, Michal Černák and Tomáš Malinský.
Substitutions
Jablonec made 3 changes: T. Hubschman for M. Surzyn (46′), P. Sulc for T. Malinsky (88′) and D. Soucek for M. Cernak (89′).
Mladá Boleslav – Formation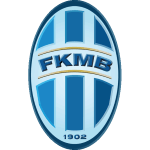 Mladá Boleslav
Substitutes
Mladá Boleslav started with an extremely aggressive line-up (3-4-3).
Pavel Hoftych played with: Jan Seda, Denis Donát, Ondrej Karafiat, David Šimek, Marek Matějovský, Daniel Mareček, Vojtech Kubista, Jakub Fulnek, David Pech, Tomáš Ladra and Jiří Skalák.
The following players were sitting on the bench: Lukas Masek, Vojtech Stransky, Ubong Ekpai, Martin Polaček, Ladislav Krobot, Milan Škoda, Denis Darmovzal and Radek Látal.
Substitutions
Mladá Boleslav made only 1 change substituting J. Skalak for V. Stransky (70′)​.
Results of the day
These are the results of the day in the Fortuna Liga.​