ANTWERP. Beerschot-Wilrijk was finally too much to handle for Excelsior Virton with the goal of D. Rigo (55′), N. Thorisson (70′) and T. Baeten (75′). Beerschot-Wilrijk was decisively better in terms of ball possession (67%) and that was among the factors of its victory.​
The match was played at the Olympisch Stadion stadium in Antwerp on Saturday and it started at 8:00 pm local time. The referee was Tom Stevens assisted by Nicolas Maszowez and Michiel De Cuyper. The 4th official was Hannes De Couvreur. The weather was foggy. The temperature was cold at 8.8 degrees Celsius or 47.77 Fahrenheit. The humidity was 92%.​
Match Statistics​
!

67

Ball Possession

33
Shots
14

Total

5

8

On Target

4

6

Off Target

1

0

Shots blocked

0
107

Attack

77

64

Dangerous attack

24

70

Ball safe​

73
0

Penalties

0

6

Corners

0
Fouls
0

Yellow Cards

2

0

Double Yellow

0

0

Red Card

0
Other
Ball possession
Beerschot-Wilrijk had a strong ball possession 67% while Excelsior Virton was struggling with a 33% ball possession.
Attitude and shots
Beerschot-Wilrijk was more aggressive with 64 dangerous attacks and 14 shots of which 8 were on target. This is one of the reasons why Beerschot-Wilrijk won the match​.
Beerschot-Wilrijk shot 14 times, 8 on target, 6 off target. Regarding the opposition, Excelsior Virton shot 5 times, 4 on target, 1 off target.
Cards
Beerschot-Wilrijk didn't receive any yellow card. On the opposite side, Excelsior Virton received 3 yellow cards (M. Perri, R. Droehnle and A. Allach).
Match Timeline
63'
A. Allach
- sub ->
M. Gouaida
76'
H. Abdallah
- sub ->
S. Anne
I. Sebaoui
- sub ->
N. Thorisson
77'
80'
M. Loua
- sub ->
M. Espinosa
80'
K. Delorge
- sub ->
Y. Mabella
R. Quirynen
- sub ->
L. Seydoux
82'
I. Alhassan
- sub ->
R. Sanusi
89'
R. Vaca
- sub ->
T. Verlinden
89'
L. Meisl
- sub ->
A. Konstantopoulos
89'
Standings
After this match, Beerschot-Wilrijk will have 23 points like RSC Anderlecht II to sit in the 4th place. On the other side, Excelsior Virton will stay with 9 points like KRC Genk II to remain in the 11th place.
Next matches
In the next match in the First Division B, Beerschot-Wilrijk will play away with Deinze on the 17th of December with a 1-0 head to head stats in favor of Beerschot-Wilrijk (0 draws).
Excelsior Virton will host Waasland-Beveren on the 17th of December with a 7-2 head to head statistic in favor of Waasland-Beveren (4 draws).
Beerschot-Wilrijk – Formation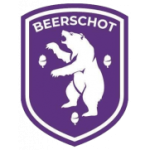 Beerschot-Wilrijk
Substitutes
The manager Andreas Wieland decided to play with the following team: Bill Lathouwers, Hervé Matthys, Jan Van den Bergh, Mardochee Nzita, Léo Seydoux, Apostolos Konstantopoulos, Ryan Sanusi, Dante Rigo, Nökkvi Þeyr Þórisson, Thibaud Verlinden and Thibo Baeten.
The home team had on the bench: Ilias Sebaoui, Robbe Quirynen, Luca Emanuel Meisl, Abdullahi Ibrahim Alhassan, Ramiro Vaca Ponce, Marco Weymans and Davor Matijaš.
Substitutions
Beerschot-Wilrijk made 5 changes: N. Thorisson for I. Sebaoui (77′), L. Seydoux for R. Quirynen (82′), R. Sanusi for I. Alhassan (89′), T. Verlinden for R. Vaca (89′) and A. Konstantopoulos for L. Meisl (89′).
Excelsior Virton – Formation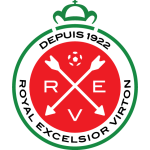 Excelsior Virton
Substitutes
Christian Bracconi played with: Thomas Vincensini, Ruben Droehnle, Jonas Vinck, Rayanne Khemais, Matteo Perri, Michel Espinosa, Mohamed Gouaida, Maxime Guillaume, Yannick Aguemon, Yann Mabella and Souleymane Anne.
The following players were sitting on the bench: Ayyoub Allach, Hakim Djamel Abdallah, Kino Delorge, Mohamed Loua, William Rémy, Lado Akhalaia and Anthony Sadin.
Substitutions
Excelsior Virton made 4 changes: M. Gouaida for A. Allach (63′), S. Anne for H. Abdallah (76′), M. Espinosa for M. Loua (80′) and Y. Mabella for K. Delorge (80′).
Results of the day
These are the results of the day in the First Division B.​