BRAUNSCHWEIG. Hansa Rostock prevails over Eintracht Braunschweig 1-0 after S. Ingelsson scored just 1 goal (60′).
The match was played at the Eintracht-Stadion stadium in Braunschweig on Saturday and it started at 8:30 pm local time. The referee was Michael Bacher with the collaboration of Nico Fuchs and Tobias Fritsch. The 4th official was Eric-dominic Weisbach. The weather was cloudy. The temperature was quite cold at 6.3 degrees Celsius or 43.41 Fahrenheit. The humidity was 72%.​
Match Statistics​
Shots
16

Total

7

4

On Target

2

12

Off Target

5

7

Shots blocked

1
114

Attack

117

70

Dangerous attack

37

107

Ball safe​

111
0

Penalties

0

6

Corners

1
Fouls
11

Total

9

2

Yellow Cards

3

0

Double Yellow

0

0

Red Card

0
Other
Ball possession
None of the teams was particularly dominant in terms of ball possession. Eintracht Braunschweig was in possession of the ball for 51% of the time vs. Hansa Rostock that controlled the ball for 49% of the time.
Attitude and shots
Eintracht Braunschweig was more aggressive with 70 dangerous attacks and 16 shots of which 4 were on target. Notwithstanding, Hansa Rostock was able to find the solution to win this contest.​
Eintracht Braunschweig shot 16 times, 4 on target, 12 off target. On the other side, Hansa Rostock shot 7 times, 2 on target, 5 off target.
Cards
Eintracht Braunschweig received 2 yellow cards (A. Donkor and K. Endo). Talking about the opposition, Hansa Rostock received 3 yellow cards (A. Lucoqui, R. Malone and K. Schumacher).
Match Timeline
60'
Svante Ingelsson
(goal)
H. Duljevic
Anthony Ujah
- sub ->
K. Endo
65'
72'
Kevin Schumacher
- sub ->
S. Ingelsson
Jan Hendrik Marx
- sub ->
M. Multhaup
78'
Niko Kijewski
- sub ->
A. Donkor
85'
85'
Lukas Hinterseer
- sub ->
J. Verhoek
90'
Sebastien Thill
- sub ->
H. Duljevic
Standings
After this contest, Eintracht Braunschweig will stay with 18 points like Karlsruher SC to gain in the 14th place. Regarding the opposition, Hansa Rostock will have 21 points to hold in the 9th place.
Next matches
In the next match in the 2. Bundesliga, Eintracht Braunschweig will play away with Hansa Rostock on the 28th of May with a 4-3 head to head record in favor of Eintracht Braunschweig (2 draws).
Hansa Rostock will host Eintracht Braunschweig on the 28th of May with a 4-3 head to head stats in favor of Eintracht Braunschweig (2 draws).
Eintracht Braunschweig – Formation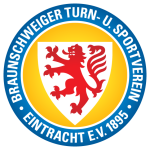 Eintracht Braunschweig
Substitutes
Eintracht Braunschweig started with a 3-5-2 line-up (3-5-2).
The manager Michael Schiele decided to play with the following team: Jasmin Fejzić (6.5), Michael Schultz (7.4), Filip Benković (7.2), Danilo Wiebe (6.7), Maurice Multhaup (6.9), Robin Krausse (7.0), Jannis Nikolaou (6.8), Keita Endo (6.8), Anton Donkor (7.7), Fabio Kaufmann (6.8) and Lion Lauberbach (7.0).
The home team had on the bench: Enrique Peña Zauner, Mehmet Ibrahimi (6.8), Emil Kischka, Niko Kijewski, Jan Hendrik Marx (6.7), Anthony Ujah (6.5), Ron-Thorben Hoffmann, Saulo Decarli and Bryan Henning.
Substitutions
Eintracht Braunschweig made 4 changes: K. Endo for A. Ujah (65′), L. Lauberbach for M. Ibrahimi (78′), M. Multhaup for J. H. Marx (78′) and A. Donkor for N. Kijewski (85′).
Best player: Anton Donkor​
As per our analysis, the most impressive player for Eintracht Braunschweig was Anton Donkor.
His rating is (7.7) with 36 passes (80% accurate) and 3 key passes. He was won 8 duels out of 13. He performed 5 crosses.
Hansa Rostock – Formation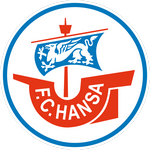 Hansa Rostock
Substitutes
Hansa Rostock started with a 4-2-3-1 line-up (4-2-3-1).
Patrick Glöckner played with: Markus Kolke (7.6), Frederic Ananou (6.6), Ryan Malone (7.0), Damian Roßbach (7.6), Anderson-Lenda Lucoqui (7.0), Lukas Fröde (7.4), Dennis Dressel (6.9), Nils Fröling (7.0), Svante Ingelsson (7.1), Haris Duljević (7.4) and John Verhoek (6.2).
The following players were sitting on the bench: Lukas Hinterseer, John-Patrick Strauss, Simon Rhein, Nico Neidhart, Nils-Jonathan Körber, Rick Van Drongelen (6.8), Dong-gyeong Lee, Sebastien Thill and Kevin Schumacher (6.1).
Substitutions
Hansa Rostock made 4 changes: N. Froling for R. Van Drongelen (46′), S. Ingelsson for K. Schumacher (72′), J. Verhoek for L. Hinterseer (85′) and H. Duljevic for S. Thill (90′).
Best player: Markus Kolke​
The player that probably impressed the most for Hansa Rostock was the goalkeeper: Markus Kolke. His rating is 7.63. He performed 4 saves.
Results of the day
These are the results of the day in the 2. Bundesliga.​