CLEETHORPES. Doncaster Rovers beat Grimsby Town 3-1 thanks to G. Miller who scored in the 6th and 63rd minute. Doncaster Rovers was just to good to grab a decisive 3-0 lead with G. Miller (6′), H. Biggins (52′) and G. Miller (63′). Grimsby Town reduced the distance with a goal (79′) by J. McAtee, but there was not much to do for them. Grimsby Town was vastly better in terms of ball possession (63%).​
The match was played at the Blundell Park stadium in Cleethorpes on Saturday and it started at 3:00 pm local time. The referee was Lewis Smith with the collaboration of Anthony Da Costa and Wayne Grunnill. The 4th official was Andrew Kitchen. The weather was mist. The temperature was cold at 11.1 degrees Celsius or 51.98 Fahrenheit. The humidity was 93%.​
Match Statistics​
!

63

Ball Possession

37
Shots
8

Total

13

2

On Target

4

6

Off Target

9

0

Shots blocked

0
145

Attack

86

30

Dangerous attack

47

0

Ball safe​

0
0

Penalties

0

6

Corners

5
Fouls
13

Total

4

3

Yellow Cards

0

0

Double Yellow

0

0

Red Card

0
Other
Ball possession
Grimsby Town had a strong ball possession 63% while Doncaster Rovers was struggling with a 37% ball possession.
Attitude and shots
Doncaster Rovers was more pushing with 47 dangerous attacks and 13 shots of which 4 were on target. This is one of the reasons why Doncaster Rovers won the match.​
Grimsby Town shot 8 times, 2 on target, 6 off target. On the opposite side, Doncaster Rovers shot 13 times, 4 on target, 9 off target.
Cards
Grimsby Town received 3 yellow cards (A. Hunt, A. Smith and A. Driscoll-Glennon). On the other side, Doncaster Rovers didn't receive any yellow card.
Match Timeline
L. Richardson
- sub ->
A. Hunt
61'
J. McAtee
- sub ->
B. Kiernan
61'
K. Simmonds
- sub ->
O. Khan
62'
76'
A. Clayton
- sub ->
H. Biggins
80'
A. Barlow
- sub ->
K. Hurst
A. Driscoll-Glennon
- Yellow
85'
86'
J. Taylor
- sub ->
L. Molyneux
Standings
After this contest, Grimsby Town will stay with 23 points like AFC Wimbledon to remain in the 14th place. On the opposite side, Doncaster Rovers will have 28 points like Salford City to remain in the 10th place.
Next matches
In the next match in the League Two, Grimsby Town will host Barrow on the 18th of April with a 6-1 head to head stats in favor of Grimsby Town (4 draws).
Doncaster Rovers will play away agasint Stevenage on the 18th of April with a 3-2 head to head in favor of Doncaster Rovers (1 draw).
Grimsby Town – Formation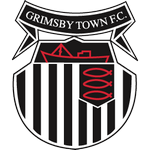 Grimsby Town
Substitutes
Grimsby Town started with a 4-2-3-1 line-up (4-2-3-1).
The manager Paul Hurst decided to play with the following team: Maxime Teremoana Crocombe, Luke Waterfall, Michee Efete, Anthony Driscoll-Glennon, Andrew Smith, Gavan Holohan, Brendan Kiernan, Bryn Morris, Otis Jan Mohammed Khan, Harry Clifton and Alex Hunt.
The home team had on the bench: Niall Maher, Jordan Cropper, Keyendrah Simmonds, Evan Khouri, John McAtee, Kieran Green and Lewis Richardson.
Substitutions
Grimsby Town made 3 changes: A. Hunt for L. Richardson (61′), B. Kiernan for J. McAtee (61′) and O. Khan for K. Simmonds (62′).
Doncaster Rovers – Formation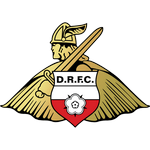 Doncaster Rovers
Substitutes
Doncaster Rovers started with an extremely aggressive line-up (3-4-3).
Danny Schofield played with: Jonathan Mitchell, Tom Anderson, Kyle Knoyle, Ro-Shaun Williams, Adam Long, James Maxwell, Ben Close, Harrison Biggins, Luke Molyneux, Kyle Hurst and George Miller.
These were the players on the bench: Charlie Seaman, Adam Clayton, Jon Taylor, Kieran Ricardo Agard, Louis Jones, Bobby Faulkner and Aidan Barlow.
Substitutions
Doncaster Rovers made 3 changes: H. Biggins for A. Clayton (76′), K. Hurst for A. Barlow (80′) and L. Molyneux for J. Taylor (86′).
Results of the day
These are the results of the day in the League Two.​