SALFORD. Salford City and AFC Wimbledon didn't manage to score any goal on Saturday. Salford City was vastly superior in terms of ball possession (65%)​.
The match was played at the The Peninsula Stadium stadium in Salford on Saturday and it started at 3:00 pm local time. The referee was Ross Joyce with the support of Thomas Harty and Paul Stonier. The 4th official was Andy Hendley. The weather was cloudy. The temperature was cold at 11.8 degrees Celsius or 53.26 Fahrenheit. The humidity was 84%.​
Match Statistics​
!

65

Ball Possession

35
Shots
11

Total

8

3

On Target

0

8

Off Target

8

0

Shots blocked

0
91

Attack

87

47

Dangerous attack

44

0

Ball safe​

0
0

Penalties

0

7

Corners

2
Fouls
13

Total

13

3

Yellow Cards

1

0

Double Yellow

0

0

Red Card

0
Other
Ball possession
Salford City had a superior ball possession 65% while AFC Wimbledon was struggling with a 35% ball possession.
Attitude and shots
Salford City was putting more pressure with 47 dangerous attacks and 11 shots of which 3 were on target. Nevertheless, that was not enough Salford City to win the match​.
Salford City shot 11 times, 3 on target, 8 off target. Talking about the opposition, AFC Wimbledon shot 8 times, 0 on target, 8 off target.
Cards
Salford City received 3 yellow cards (T. Vassell, L. Bolton and E. Watt). On the other side, AFC Wimbledon received 1 yellow card (P. Kalambayi).
Match Timeline
K. Berkoe
- sub ->
R. Nartey
45'
C. Hendry
- sub ->
M. Dackers
57'
R. Watson
- sub ->
J. Jenkins
58'
65'
D. Fisher
- sub ->
C. Senior
Standings
After this match, Salford City will have 28 points like Doncaster Rovers to hold in the 9th place. Talking about the opposition, AFC Wimbledon will have 23 points like Grimsby Town to remain in the 15th place.
Next matches
In the next match in the League Two, Salford City will host Hartlepool United on the 18th of April with a 4-1 head to head statistic in favor of Salford City (3 draws).
AFC Wimbledon will play away agasint Crewe Alexandra on the 18th of April with a 3-1 head to head in favor of Crewe Alexandra (3 draws).
Salford City – Formation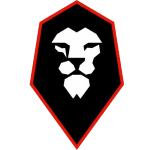 Salford City
Substitutes
Salford City started with a 3-3-3-1 line-up (3-3-3-1).
The manager Neil Wood decided to play with the following team: Thomas King, Ibou Touray, Ryan David Leak, Theo Vassell, Luke Bolton, Elliot Watt, Ethan Stuart William Galbraith, Jack Jenkins, Richard Nartey (6.8), Matthew Lund (6.8) and Marcus Dackers (6.4).
The home team had on the bench: Matt Smith (6.7), Ashley Eastham, Kevin Berkoe (6.8), Elliot Jorge Simões Inácio, Callum Hendry (6.8), Ryan Watson and Jacob Chapman.
Substitutions
Salford City made 4 changes: R. Nartey for K. Berkoe (45′), M. Dackers for C. Hendry (57′), J. Jenkins for R. Watson (58′) and M. Lund for M. Smith (72′).
Best player: Richard Nartey​
As per our analysis, the most impressive player for Salford City was Richard Nartey.
His rating is (6.8) with 44 passes (88% accurate) and 0 key passes. He was won 4 duels out of 8.
AFC Wimbledon – Formation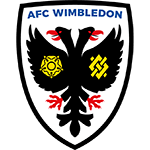 AFC Wimbledon
Substitutes
AFC Wimbledon started with a 4-2-3-1 line-up (4-2-3-1).
Johnnie Jackson played with: Nik Tzanev, Chris Gunter, Paul Kalambayi, Ryley Towler, Jack Currie, Harry Pell, Alex Woodyard, Edmond-Paris Maghoma, Ethan Chislett, Josh Davison and Courtney Senior (6.6).
These were the players on the bench: George Marsh, Nathan Broome, Isaac Ogundere, Alfie Bendle, Alex Pearce, David Fisher (6.8) and Kyle Hudlin.
Substitutions
AFC Wimbledon made only 1 change substituting C. Senior for D. Fisher (65′)​.
Best player: David Fisher​
The most impressive player for AFC Wimbledon was David Fisher.
His rating is (6.8) with 6 passes (33% accurate) and 0 key passes. He performed 1 cross.
His performance was remarkable also because he started the match from the bench before entering the filed in the 65′.
Results of the day
These are the results of the day in the League Two.​