BRISTOL. Bristol Rovers finds its way back against Fleetwood Town with 2 goals from S. Rooney from a goal on the 90′ and a goal on the 14′. Bristol Rovers was surely superior in terms of ball possession (62%)​
The match was played at the Memorial Stadium stadium in Bristol on Saturday and it started at 3:00 pm local time. The referee was Bobby Madden with the support of Darren Wilding and Mark Derrien. The 4th official was Alex James. The weather was cloudy. The temperature was pleasant at 22.2 degrees Celsius or 71.87 Fahrenheit. The humidity was 76%.​
Match Statistics​
!

62

Ball Possession

38
Shots
12

Total

13

3

On Target

5

9

Off Target

8

0

Shots blocked

0
114

Attack

87

53

Dangerous attack

34

0

Ball safe​

0
0

Penalties

0

8

Corners

2
Fouls
15

Total

14

4

Yellow Cards

2

0

Double Yellow

0

0

Red Card

0
Other
Ball possession
Bristol Rovers had a superior ball possession 62% while Fleetwood Town was struggling with a 38% ball possession.
Attitude and shots
Bristol Rovers was more aggressive with 53 dangerous attacks and 12 shots of which 3 were on target. Notwithstanding, that was not enough Bristol Rovers to win the match​.
Bristol Rovers shot 12 times, 3 on target, 9 off target. On the other side, Fleetwood Town shot 13 times, 5 on target, 8 off target.
Cards
Bristol Rovers received 4 yellow cards (L. Gordon, A. Collins, J. Belshaw and J. Rossiter). Talking about the opposition, Fleetwood Town received 2 yellow cards (J. Lynch and D. Batty).
Match Timeline
65'
Harrison Holgate
- sub ->
D. Baker
72'
Promise Omochere
- sub ->
B. Wiredu
Aaron Collins
(goal)
S. Finley
80'
Luca Hoole
- sub ->
S. Sinclair
86'
John Marquis
- sub ->
A. Collins
90'
Standings
After playing this encounter, Bristol Rovers will have 21 points to hold in the 17th place. Regarding the opposition, Fleetwood Town will have 22 points to hold in the 16th place.
Next matches
In the next match in the League One, Bristol Rovers will host Bolton Wanderers on the 6th of May with a 2-0 head to head record in favor of Bolton Wanderers (2 draws).
Fleetwood Town will host Ipswich Town on the 6th of May with a 4-2 head to head stats in favor of Ipswich Town (0 draws).
Bristol Rovers – Formation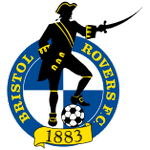 Bristol Rovers
Substitutes
Bristol Rovers started with a aggressive line-up (4-3-3).
The manager Joey Barton decided to play with the following team: James Belshaw, James Gibbons, Lewis Jack Gibson, Lewis Gordon, Bobby Thomas, Scott Sinclair, Sam Finley, Jordan Rossiter, Anthony Evans, Aaron Collins and Josh Coburn.
The home team had on the bench: James Connolly, Trevor Clarke, John Marquis, Luca Hoole, Anssi Jaakkola, Luke McCormick and Harvey Saunders.
Substitutions
Bristol Rovers made 4 changes: J. Gibbons for J. Connolly (46′), S. Sinclair for L. Hoole (86′), A. Collins for J. Marquis (90′) and J. Coburn for H. Saunders (90′).
Fleetwood Town – Formation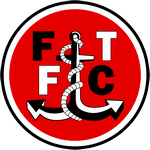 Fleetwood Town
Substitutes
Fleetwood Town started with a 3-5-2 line-up (3-5-2).
Scott Brown played with: Jay Lynch, Daniel Kenny Andrew, Aristote Nsiala, Shaun Rooney, Josh Earl, Drew Baker, Josh Vela, Callum Morton, Brendan Sarpong Wiredu, Lewis Warrington and Carlos Mendes Gomes.
They had on the bench: Jakub Stolarczyk, Promise Omochere, Patrick Lane, Harrison Holgate, Gerard Garner, Joe Garner and Daniel Batty.
Substitutions
Fleetwood Town made 5 changes: D. Baker for H. Holgate (65′), C. Morton for D. Batty (72′), B. Wiredu for P. Omochere (72′), C. Mendes Gomes for P. Lane (86′) and L. Warrington for G. Garner (86′).
Results of the day
These are the results of the day in the League One.​