OXFORD. Oxford United demolishes Port Vale 4-0 with goals of B. Bodin (10′), M. Taylor (27′), B. Bodin (62′) and M. Taylor (66′).
The match was played at the The Kassam Stadium stadium in Oxford on Saturday and it started at 3:00 pm local time. The referee was David Rock with the collaboration of Steve Durnall and Joe Simpson. The 4th official was Kevin Morris. The weather was clear. The temperature was cold at 14.6 degrees Celsius or 58.33 Fahrenheit. The humidity was 86%.​
Match Statistics​
Shots
19

Total

15

4

On Target

0

15

Off Target

15

0

Shots blocked

0
104

Attack

116

34

Dangerous attack

48

0

Ball safe​

0
0

Penalties

0

3

Corners

9
Fouls
17

Total

10

1

Yellow Cards

3

0

Double Yellow

0

0

Red Card

0
Other
Ball possession
None of the teams was particularly dominant in terms of ball possession. Oxford United was in possession of the ball for 49% of the time vs. Port Vale that controlled the ball for 51% of the time.
Attitude and shots
Port Vale was more aggressive with 48 dangerous attacks and 15 shots of which 0 were on target. Notwithstanding, Oxford United was capable to find the solution to win this match.​
Oxford United shot 19 times, 4 on target, 15 off target. Regarding the opposition, Port Vale shot 15 times, 0 on target, 15 off target.
Cards
Oxford United received 1 yellow card (J. Henry). Regarding the opposition, Port Vale received 3 yellow cards (S. Robinson, T. Conlon and E. Harrison).
Match Timeline
60'
B. Garrity
- sub ->
T. Pett
60'
A. Odubeko
- sub ->
S. Robinson
60'
D. Politic
- sub ->
D. Butterworth
A. Gorrin
- sub ->
M. McGuane
68'
T. Goodrham
- sub ->
J. Henry
68'
G. O\'Donkor
- sub ->
M. Taylor
78'
80'
D. Worrall
- sub ->
G. Massey
80'
L. Cass
- sub ->
W. Forrester
S. Seddon
- sub ->
B. Bodin
86'
Standings
After playing this match, Oxford United will have 23 points like Lincoln City, Shrewsbury Town and Port Vale to remain in the 12th place. On the other side, Port Vale will stay with 23 points like Oxford United, Lincoln City and Shrewsbury Town to remain in the 15th place.
Next matches
In the next match in the League One, Oxford United will host Accrington Stanley on the 6th of May with a 9-7 head to head record in favor of Oxford United (6 draws).
Port Vale will host Plymouth Argyle on the 6th of May with a 6-0 head to head in favor of Port Vale (1 draw).
Oxford United – Formation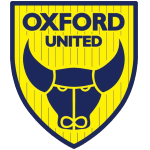 Oxford United
Substitutes
Oxford United started with a 4-2-3-1 line-up (4-2-3-1).
The manager Karl Robinson decided to play with the following team: Simon Eastwood, Stuart Findlay, Djavan Anderson, Ciaron Brown, Elliott Jordan Moore, Billy Bodin, Marcus Samuel Michael McGuane, Marcus Browne, Lewis Bate, James Henry and Matt Taylor.
The home team had on the bench: Gatlin O'Donkor, John Mousinho, Jodi Jones, Tyler Goodhram, Steve Seddon, Edward McGinty and Alejandro Rodriguez Gorrin.
Substitutions
Oxford United made 5 changes: J. Henry for T. Goodrham (68′), M. McGuane for A. Gorrin (68′), M. Taylor for G. O'Donkor (78′), C. Brown for J. Jones (78′) and B. Bodin for S. Seddon (86′).
Port Vale – Formation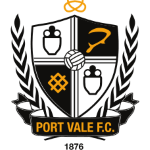 Port Vale
Substitutes
Port Vale started with a 3-4-1-2 line-up (3-4-1-2).
Darrell Clarke played with: Aiden Stone, Malvind Benning, Daniel Jones, Nathan Smith, William Forrester, Samson Robinson, Gavin Massey, Tom Conlon, Tom Pett, Ellis Harrison and Daniel Butterworth.
They had on the bench: Dennis Politic, Lewis Cass, Connor Hall, Rory Holden, Ademipo Odubeko, Ben Garrity and David Worrall.
Substitutions
Port Vale made 5 changes: T. Pett for B. Garrity (60′), S. Robinson for A. Odubeko (60′), D. Butterworth for D. Politic (60′), G. Massey for D. Worrall (80′) and W. Forrester for L. Cass (80′).
Results of the day
These are the results of the day in the League One.​