İSTANBUL. Giresunspor managed to find the solution against Fenerbahçe to win 2-1. B. Sainz was the key for his team after scoring 2 goals. It was Fenerbahçe to strike first with a penalty of E. Valencia at the 18′. Then it was a goal in the 71′ minute to make things even for 1-1. Eventually, B. Sainz gave the win to Giresunspor in the 83′ minute scoring a double.
Joao Pedro received a red card (40′)​. This double yellow card was one of the reason why Fenerbahçe lost the match.
The match was played at the Ülker Stadyumu Fenerbahçe Şükrü Saracoğlu Spor Kompleksi stadium in İstanbul on Saturday and it started at 5:00 pm local time. In front of 41,180 spectators.​ The referee was Arda Kardeşler who was helped by Serkan Olguncan and Cevdet Kömürcüoğlu. The 4th official was Suat Arslanboğa. The weather was clear. The temperature was pleasant at 15.5 degrees Celsius or 59.81 Fahrenheit. The humidity was 67%.​
Match Statistics​
Shots
13

Total

7

4

On Target

4

9

Off Target

3

2

Shots blocked

2
69

Attack

69

73

Dangerous attack

50

106

Ball safe​

102
1

Penalties

0

6

Corners

3

1

Off Sides

7
Fouls
16

Total

18

2

Yellow Cards

3

1

Double Yellow

0

1

Red Card

0
Other
The overall ball possession was identical with both teams controlling the ball for 50% of the time.
Ball possession
None of the teams had a clear upper hand in terms of ball possession. Fenerbahçe was in possession of the ball for 50% of the time vs. Giresunspor that controlled the ball for 50% of the time.
Attitude and shots
Fenerbahçe was putting more pressure with 73 dangerous attacks and 13 shots of which 4 were on target. Nevertheless, Giresunspor succeeded in find the solution to win this contest.​
Fenerbahçe shot 13 times, 4 on target, 9 off target. On the other side, Giresunspor shot 7 times, 4 on target, 3 off target.
Cards
Fenerbahçe received 2 yellow cards (Joao Pedro and A. Szalai). On the opposite side, Giresunspor received 3 yellow cards (A. Perez, R. Arias and A. Uludag).
Joao Pedro (Fenerbahçe) was sent off after receiving a second yellow card (40′).
Match Timeline
Bright Osayi-Samuel 
- sub ->
D. Rossi
62'
Miguel Crespo
- sub ->
M. Zajc
62'
71'
Vukan Savicevic
- sub ->
B. Kuwas
Emre Mor
- sub ->
I. C. Kahveci
79'
Standings
After playing this match, Fenerbahçe will stay with 29 points to remain in the 1st place. On the other side, Giresunspor will have 15 points like Gaziantep F.K. and Kasımpaşa to hold in the 12th place.
Next matches
Fenerbahçe – Formation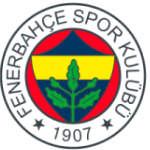 Fenerbahçe
Substitutes
Fenerbahçe started with a 4-1-3-2 line-up (4-1-3-2).
The manager Jorge Fernando Pinheiro de Jesus decided to play with the following team: Altay Bayındır (6.2), Ferdi Kadıoğlu (6.8), Serdar Aziz (6.3), Attila Szalai (7.0), Ezgjan Alioski (7.0), Willian Arão (7.1), İrfan Can Kahveci (6.8), Miha Zajc (6.5), Diego Rossi (6.6), João Pedro (6.4) and Enner Valencia (6.8).
The home team had on the bench: Arda Güler, Çağtay Kurukalıp, Emre Mor, Yusuf Kocatürk, İsmail Yüksek, Osman Ertuğrul Çetin, Yigit Efe Demir, Serdar Dursun, Miguel Crespo (6.6) and Bright Osayi-Samuel (6.1).
Substitutions
Fenerbahçe made 5 changes: D. Rossi for B. Osayi-Samuel (62′), M. Zajc for M. Crespo (62′), I. C. Kahveci for E. Mor (79′), E. Alioski for S. Dursun (79′) and W. Arao for A. Guler (87′).
Best player: Willian Arão​
As per our analysis, the most impressive player for Fenerbahçe was Willian Arão.
His rating is (7.1) with 44 passes (75% accurate) and 2 key passes. He was won 9 duels out of 13.
Giresunspor – Formation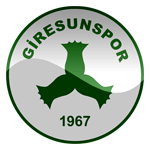 Giresunspor
Substitutes
Giresunspor started with a 4-2-3-1 line-up (4-2-3-1).
Hakan Keleş played with: Onurcan Piri (6.2), Görkem Sağlam (6.4), Ramón Arias (6.7), Alexis Pérez (7.1), Alper Uludağ (6.8), Robert Mejía (7.1), Jorman Campuzano (7.1), Brandley Kuwas (6.4), Serginho (6.2), Borja Sainz (8.1) and Riad Bajić (6.1).
These were the players on the bench: Doğan Can Davas, Sergen Piçinciol, Senghor Faustin, Ferhat Kaplan, Murat Cem Akpinar, Vukan Savićević (6.8), Rahmetullah Berisbek (6.5), Kadir Seven, Oğulcan Çağlayan and Sahin Dik.
Substitutions
Giresunspor made 5 changes: G. Saglam for R. Berisbek (71′), B. Kuwas for V. Savicevic (71′), R. Bajic for O. Caglayan (82′), J. Campuzano for M. Akpinar (90′) and Serginho for S. Picinciol (90′).
Best player: Borja Sainz​
The player that probably impressed the most for Giresunspor was Borja Sainz.
His rating is (8.1) with 2 goals, 22 passes (59% accurate) and 1 key pass. He was won 5 duels out of 13. He performed 1 cross.
Results of the day
These are the results of the day in the Super Lig.​