ZüRICH. Grasshopper prevails over Basel 1-0 after R. Dadashov scored just 1 goal (34′). Basel was definitely better in terms of ball possession (66%).​
The match was played at the Stadion Letzigrund stadium in Zürich on Saturday and it started at 8:30 pm local time. The referee was Alessandro Dudic who was helped by Bekim Zogaj and Guillaume Maire. The 4th official was Johannes von Mandach. The weather was mist. The temperature was cold at 7.1 degrees Celsius or 44.76 Fahrenheit. The humidity was 94%.​
Match Statistics​
!

34

Ball Possession

66
Shots
10

Total

34

7

On Target

11

3

Off Target

23

1

Shots blocked

1
90

Attack

107

69

Dangerous attack

102

69

Ball safe​

95
0

Penalties

0

1

Corners

21

2

Off Sides

5
Fouls
13

Total

14

4

Yellow Cards

3

0

Double Yellow

0

0

Red Card

0
Other
Ball possession
Basel had a strong ball possession 66% while Grasshopper was struggling with a 34% ball possession.
Attitude and shots
Basel had a more offensive attitude with 102 dangerous attacks and 34 shots of which 11 were on target. Anyway, Grasshopper found a way to find the solution to win this match.​
Grasshopper shot 10 times, 7 on target, 3 off target. Regarding the opposition, Basel shot 34 times, 11 on target, 23 off target.
Cards
Grasshopper received 4 yellow cards (T. Ndenge, C. Herc, D. Schmid and G. Schettine). Talking about the opposition, Basel received 3 yellow cards (A. Pelmard, R. Calafiori and A. Comas).
Match Timeline
R. Dadashov
(goal)
T. Ndenge
34'
46'
N. Katterbach
- sub ->
R. Calafiori
61'
A. Zeqiri
- sub ->
D. Ndoye
62'
Z. Amdouni
- sub ->
D. Males
62'
L. Millar
- sub ->
W. Burger
G. Schettine
- sub ->
R. Dadashov
67'
P. Pusic
- sub ->
T. Ndenge
67'
85'
M. K. Sene
- sub ->
M. Lang
G. Morandi
- sub ->
H. Kawabe
88'
G. Margreitter
- sub ->
A. Abrashi
90'
Standings
After this match, Grasshopper will have 20 points like Luzern, Lugano and Sion to go up in the 7th place. Regarding the opposition, Basel will stay with 21 points to go up in the 5th place.
Next matches
In the next match in the Super League, Grasshopper will host Young Boys on the 21st of November with a 29-18 head to head in favor of Young Boys (14 draws).
Basel will play away agasint St. Gallen on the 22nd of November with a 34-14 head to head record in favor of Basel (13 draws).
Grasshopper – Formation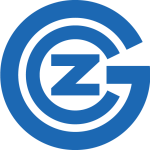 Grasshopper
Substitutes
Grasshopper started with an extremely aggressive line-up (3-4-3).
The manager Giorgio Contini decided to play with the following team: Justin Hammel (7.3), Ayumu Seko (7.8), Noah Loosli (7.0), Tomás Ribeiro (7.4), Bendegúz Bolla (7.4), Tsiy William Ndenge (7.3), Amir Abrashi (7.0), Dominik Schmid (6.4), Christián Herc (7.0), Renat Dadaşov (7.4) and Hayao Kawabe (6.8).
The home team had on the bench: Shkelqim Demhasaj, Giotto Morandi, Lei Li (6.5), Petar Pušić (6.4), Guilherme Schettine (6.7), Georg Margreitter, Sangbin Jeong and Manuel Kuttin.
Substitutions
Grasshopper made 5 changes: R. Dadashov for G. Schettine (67′), D. Schmid for Li Lei (67′), T. Ndenge for P. Pusic (67′), H. Kawabe for G. Morandi (88′) and A. Abrashi for G. Margreitter (90′).
Best player: Ayumu Seko​
The player that probably impressed the most for Grasshopper was Ayumu Seko even if he didn't score the decisive goal.
His rating is (7.8) with 30 passes (73% accurate) and 0 key passes. He was won 6 duels out of 9.
Basel – Formation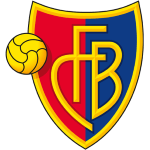 Basel
Substitutes
Basel started with a mid-fielder-oriented line-up (4-1-4-1).
Alexander Frei played with: Marwin Hitz (6.8), Michael Lang (6.4), Arnau Comas (6.8), Andy Pelmard (6.8), Riccardo Calafiori (6.2), Fabian Frei (7.6), Darian Males (7.2), Andy Diouf (7.1), Wouter Burger (6.1), Dan Ndoye (6.1) and Bradley Fink (6.8).
They had on the bench: Noah Katterbach (7.0), Mirko Salvi, Andi Zeqiri (6.6), Zeki Amdouni (6.6), Kasim Adams, Mamadou Kaly Sene, Liam Millar (6.8), Jean-Kévin Augustin and Taulant Xhaka.
Substitutions
Basel made 5 changes: R. Calafiori for N. Katterbach (46′), D. Ndoye for A. Zeqiri (61′), D. Males for Z. Amdouni (62′), W. Burger for L. Millar (62′) and M. Lang for M. K. Sene (85′).
Best player: Fabian Frei​
Following our analysis, the most impressive player for Basel was Fabian Frei.
His rating is (7.6) with 68 passes (80% accurate) and 5 key passes. He was won 1 duel out of 5. He performed 9 crosses.
Results of the day
These are the results of the day in the Super League.​