MOSKVA. Spartak Moskva didn't concede much to Lokomotiv Moskva to lock the result on a 0-0 scoreline on Saturday..
The match was played at the RZD Arena stadium in Moskva on Saturday and it started at 7:30 pm local time. The referee was Vladimir Moskalev assisted by Konstantin Shalamberidze and Denis Bereznov. The 4th official was Evgeny Kukulyak. The weather was cloudy. The temperature was cold at 11.4 degrees Celsius or 52.56 Fahrenheit. The humidity was 85%.​
Match Statistics​
Shots
13

Total

12

6

On Target

7

5

Off Target

2

2

Shots blocked

3
0

Penalties

0

9

Corners

2
Fouls
6

Total

15

2

Yellow Cards

6

0

Double Yellow

0

0

Red Card

0
Ball possession
None of the teams had a clear upper hand in terms of ball possession. Lokomotiv Moskva was in possession of the ball for 48% of the time vs. Spartak Moskva that controlled the ball for 52% of the time.
Attitude and shots
Lokomotiv Moskva was more pushing with 0 dangerous attacks and 13 shots of which 6 were on target. Nonetheless, that was not enough Lokomotiv Moskva to win the match​.
Lokomotiv Moskva shot 13 times, 6 on target, 5 off target. On the opposite side, Spartak Moskva shot 12 times, 7 on target, 2 off target.
Cards
Lokomotiv Moskva received 3 yellow cards (A. Miranchuk, S. Magkeev and S. Magkeev). On the other side, Spartak Moskva received 5 yellow cards (S. Nicholson, G. Dzhikiya, D. Prutsev, D. Denisov and A. Selikhov).
Match Timeline
W. Isidor
- sub ->
F. Kamano
46'
G. Kerk
- sub ->
M. Rakonjac
46'
58'
A. Sobolev
- sub ->
S. Nicholson
D. Kulikov
- sub ->
S. Magkeev
64'
T. Jedvaj
- sub ->
K. Maradishvili
72'
84'
L. Klassen
- sub ->
A. Zinkovskiy
90'
P. Maslov
- sub ->
G. Dzhikiya
Standings
After this match, Lokomotiv Moskva will have 13 points like Fakel to sit in the 14th place. On the other side, Spartak Moskva will have 36 points to remain in the 2nd place.
Next matches
Lokomotiv Moskva – Formation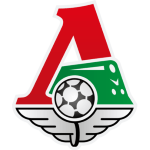 Lokomotiv Moskva
Substitutes
Lokomotiv Moskva started with a 3-1-4-2 line-up (3-1-4-2).
The manager Joe Zinnbauer decided to play with the following team: Daniil Khudyakov (6.6), Stanislav Magkeev (6.6), Dmitriy Barinov (6.3), Ivan Kuzmichev (7.3), Artem Karpukas (6.6), Dmitri Zhivoglyadov (7.6), Konstantin Maradishvili (6.8), Anton Miranchuk (6.6), Nair Tiknizyan (7.1), Marko Rakonjac (6.2) and François Kamano (6.4).
The home team had on the bench: Mark Mampasi, Gyrano Kerk (6.5), Wilson Isidor (7.4), Egor Pogostnov, Vadim Rakov, Tin Jedvaj (6.2), Andrey Savin, Mario Mitaj, Nikita Matyunin, Daniil Kulikov (6.9) and Mikhail Shchetinin.
Substitutions
Lokomotiv Moskva made 4 changes: F. Kamano for W. Isidor (46′), M. Rakonjac for G. Kerk (46′), S. Magkeev for D. Kulikov (64′) and K. Maradishvili for T. Jedvaj (72′).
Best player: Dmitri Zhivoglyadov​
The most impressive player for Lokomotiv Moskva was Dmitri Zhivoglyadov.
His rating is (7.6) with 32 passes (75% accurate) and 3 key passes. He was won 7 duels out of 9. He performed 6 crosses.
Spartak Moskva – Formation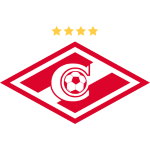 Spartak Moskva
Substitutes
Spartak Moskva started with a christmas tree line-up (4-3-2-1).
Guillermo Abascal Perez played with: Aleksandr Selikhov (8.2), Daniil Denisov (7.1), Nikita Chernov (6.8), Georgiy Dzhikiya (6.8), Daniil Khlusevich (7.8), Danil Prutsev (7.4), Ruslan Litvinov (7.1), Roman Zobnin (6.7), Anton Zinkovskiy (7.1), Quincy Promes (7.8) and Shamar Nicholson (7.0).
The following players were sitting on the bench: Pavel Meleshin, Aleksandr Maksimenko, Daniil Zorin, Nikolay Rasskazov, Maciej Rybus, Mikhail Volkov, Aleksandr Sobolev (7.0), Pavel Maslov and Leon Klassen.
Substitutions
Spartak Moskva made 3 changes: S. Nicholson for A. Sobolev (58′), A. Zinkovskiy for L. Klassen (84′) and G. Dzhikiya for P. Maslov (90′).
Best player: Aleksandr Selikhov​
As per our analysis, the most impressive player for Spartak Moskva was the goalkeeper: Aleksandr Selikhov. His rating is 8.15. He performed 5 saves.
Results of the day
These are the results of the day in the Premier League.​