JEKATERINBURG. Ural and Fakel didn't manage to score any goal on Saturday..
The match was played at the Ekaterinburg Arena stadium in Jekaterinburg on Saturday and it started at 2:00 pm local time. The referee was Pavel Kukuyan assisted by Aleksey Stipidi and Vladislav Nazarov. The 4th official was Sergey Cheban. The weather was cloudy. The temperature was quite cold at 3.8 degrees Celsius or 38.79 Fahrenheit. The humidity was 93%.​
Match Statistics​
Ball possession
Ural had a superior ball possession 55% while Fakel was struggling with a 45% ball possession.
Attitude and shots
Ural was putting more pressure with 0 dangerous attacks and 18 shots of which 5 were on target. Nonetheless, that was not enough Ural to win the match​.
Ural shot 18 times, 5 on target, 10 off target. Talking about the opposition, Fakel shot 8 times, 1 on target, 4 off target.
Cards
Ural received 2 yellow cards (E. Bicfalvi and A. Egorychev). Regarding the opposition, Fakel received 1 yellow card (A. Mendel).
Match Timeline
A. Egorychev
(goal)
S. Begic
31'
46'
I. Alshin
- sub ->
V. Cherov
56'
O. Dmitriev
- sub ->
A. Mendel
56'
G. Gongadze
- sub ->
M. Maksimov
O. Shatov
- sub ->
E. Bicfalvi
70'
A. Yushin
- sub ->
L. Randjelovic
70'
70'
M. Ivakhnov
- sub ->
D. Chernyakov
76'
V. Masternoi
- sub ->
S. Bryzgalov
L. Goglichidze
- sub ->
M. Beveev
81'
E. Tatarinov
- sub ->
A. Egorychev
90'
F. Sungatulin
- sub ->
Y. Gazinskiy
90'
Standings
After this match, Ural will have 21 points to remain in the 10th place. On the opposite side, Fakel will have 13 points like Lokomotiv Moskva to sit in the 13th place.
Next matches
Ural – Formation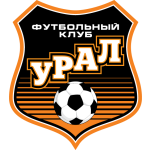 Ural
Substitutes
Ural started with a aggressive line-up (4-3-3).
The manager Viktor Goncharenko decided to play with the following team: Ilya Pomazun (6.6), Denys Kulakov (7.0), Vladis-Emmerson Illoy-Ayyet (7.4), Silvije Begić (6.9), Mingiyan Beveev (7.7), Eric Bicfalvi (6.2), Ibrahima Cisse (6.5), Yuri Gazinskiy (7.0), Lazar Ranđelović (8.6), Aleksey Kashtanov (7.3) and Andrey Egorychev (7.5).
The home team had on the bench: Evgeniy Tatarinov, Ramazan Gadzimuradov, Alexander Yushin (6.8), Yuri Zheleznov, Fanil Sungatulin, Leo Goglichidze, Dmitri Landakov, Artem Mamin, Oleg Shatov (6.7), Ilya Bykovskiy and Aleksei Gerasimov.
Ural could not rely on the presence of L. Goglichidze (injured).
Substitutions
Ural made 5 changes: E. Bicfalvi for O. Shatov (70′), L. Randjelovic for A. Yushin (70′), M. Beveev for L. Goglichidze (81′), A. Egorychev for E. Tatarinov (90′) and Y. Gazinskiy for F. Sungatulin (90′).
Best player: Lazar Ranđelović​
Following our analysis, the most impressive player for Ural was Lazar Ranđelović.
His rating is (8.6) with 17 passes (64% accurate) and 6 key passes. He was won 3 duels out of 7. He performed 14 crosses.
Fakel – Formation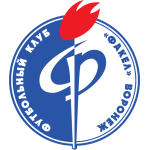 Fakel
Substitutes
Fakel started with a 3-4-1-2 line-up (3-4-1-2).
Oleg Vasilenko played with: Aleksey Gorodovoy (6.4), Evgeni Morozov (7.0), Sergey Bozhin (6.6), Sergey Bryzgalov (6.8), Vasili Cherov (6.7), Andrey Mendel (6.8), Daniil Chernyakov (6.2), Ruslan Magal (6.4), Roman Akbashev (6.8), Maksim Maksimov (6.2) and Khyzyr Appaev (7.2).
These were the players on the bench: Evgeni Shlyakov, Aslan Dashaev, Oleg Dmitriev (6.8), Nikita Ershov, Mikhail Smirnov, Ilya Svinov, Alikhan Shavaev, Matvey Ivakhnov (6.5), Ilnur Alshin (6.6), Georgi Gongadze (6.8) and Vladislav Masternoy (6.2).
Substitutions
Fakel made 5 changes: V. Cherov for I. Alshin (46′), A. Mendel for O. Dmitriev (56′), M. Maksimov for G. Gongadze (56′), D. Chernyakov for M. Ivakhnov (70′) and S. Bryzgalov for V. Masternoi (76′).
Best player: Khyzyr Appaev​
The player that probably impressed the most for Fakel was Khyzyr Appaev.
His rating is (7.2) with 19 passes (73% accurate) and 2 key passes. He was won 4 duels out of 8. He performed 3 crosses.
Results of the day
These are the results of the day in the Premier League.​