https://www.youtube.com/watch?v=HqBd10mz59c
PORTO. Porto had a comfortable win over Boavista. Porto got an early 4-0 lead with 4 goals from I. Marcano (41′), S. Eustaquio (64′) and Galeno (83′). Porto was vastly better in terms of ball possession (65%) and that was among the factors of its victory.​
The match was played at the Estádio do Bessa Século XXI stadium in Porto on Saturday and it started at 8:30 pm local time. The referee was Luis Miguel Branco Godinho with the collaboration of Rui Teixeira and Sérgio Nuno Teixeira de Jesus. The 4th official was Manuel António Rodrigues Oliveira. The weather was clear. The temperature was cold at 14.8 degrees Celsius or 58.64 Fahrenheit. The humidity was 85%.​
Match Statistics​
Ball possession
Porto had a strong ball possession 65% while Boavista was struggling with a 35% ball possession.
Attitude and shots
Porto had a more offensive attitude with 52 dangerous attacks and 21 shots of which 7 were on target. This is one of the reasons why Porto won the encounter.​
Boavista shot 6 times, 1 on target, 5 off target. Regarding the opposition, Porto shot 21 times, 7 on target, 14 off target.
Cards
Boavista received 5 yellow cards (R. Cannon, I. Camara, B. Lourenco, G. Makouta and G. Makouta). On the opposite side, Porto received 1 yellow card (M. Uribe).
R. Cannon (Boavista) was sent off after receiving a second yellow card (58′).
Match Timeline
Ibrahima
- sub ->
I. Vukotic
23'
46'
Toni Martínez
- sub ->
Evanilson
Bruno Lourenço
- sub ->
M. Watai
56'
64'
Stephen Eustáquio
(goal)
M. Taremi
Robert Bozenik
- sub ->
Y. Njie
72'
79'
Marko Grujić
- sub ->
M. Taremi
87'
Pepe
- sub ->
Fábio Cardoso
90'
Wenderson Galeno
(goal)
Otávio
Standings
After playing this encounter, Boavista will stay with 17 points to gain in the 11th place. Regarding the opposition, Porto will have 29 points to remain in the 2nd place.
Next matches
Boavista – Formation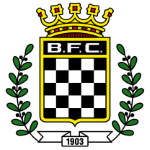 Boavista
Substitutes
Boavista started with a 5-4-1 line-up (5-4-1).
The manager Armando Gonçalves Teixeira decided to play with the following team: Rafael Bracali (6.9), Pedro Malheiro (6.2), Reggie Cannon (6.4), Vincent Sasso (6.1), Bruno Onyemaechi (6.4), Ricardo Mangas (5.8), Ilija Vukotić (6.4), Salvador Agra (6.2), Gaius Makouta (6.1), Masaki Watai (6.3) and Yusupha Njie (6.4).
The home team had on the bench: Miguel Reisinho, César Dutra, Filipe Ferreira, Róbert Boženík (6.8), Rodrigo Abascal, Ibrahima Camará (7.1), Kenji Gorré (6.8), Bruno Lourenço (6.2) and Robson.
Substitutions
Boavista made 4 changes: I. Vukotic for I. Camara (23′), M. Watai for Bruno Lourenço (56′), Salvador Agra for K. Gorré (56′) and Y. Njie for R. Bozenik (72′).
Best player: Ibrahima Camará​
The most impressive player for Boavista was Ibrahima Camará.
His rating is (7.1) with 23 passes (73% accurate) and 1 key pass. He was won 7 duels out of 9. He performed 2 crosses.
His performance was remarkable also because he started the match from the bench before entering the filed in the 23′.
Porto – Formation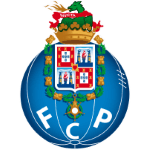 Porto
Substitutes
Porto started with a conservative line-up (4-4-2).
Sérgio Paulo Marceneiro Conceição played with: Diogo Costa (6.3), Pepê (6.5), Fábio Cardoso (7.1), Iván Marcano (7.5), Wendell (6.7), Otávio (8.5), Stephen Eustáquio (7.6), Mateus Uribe (8.8), Wenderson Galeno (7.8), Evanilson (7.0) and Mehdi Taremi (7.1).
These were the players on the bench: Wilson Manafá, Pepe (6.3), Marko Grujić (6.8), Bruno Costa (6.6), Danny Namaso, Toni Martínez (6.7), Gonçalo Borges, Rodrigo Conceição and Cláudio Ramos.
Porto could not rely on the presence of T. Martinez (injured).
Substitutions
Porto made 5 changes: Evanilson for T. Martinez (46′), M. Taremi for M. Grujic (79′), Pepê Aquino for Rodrigo Conceição (79′), Fábio Cardoso for Pepe (87′) and S. Eustáquio for Bruno Costa (87′).
Best player: Mateus Uribe​
The player that probably impressed the most for Porto was Mateus Uribe even if he didn't score any goal.
His rating is (8.8) with 78 passes (89% accurate) and 3 key passes. He was won 10 duels out of 12. He performed 1 cross.
Results of the day
These are the results of the day in the Liga Portugal.​