RENNES. Rennes bested Toulouse to win 2-1. It was Rennes to strike first with a goal of B. Bourigeaud at the 25′. Then it was a goal in the 55′ minute to make things even for 1-1. Eventually, A. Kalimuendo gave the win to Rennes in the 58′ minute with a goal.
The match was played at the Roazhon Park stadium in Rennes on Saturday and it started at 9:00 pm local time. The referee was Willy Delajod who was helped by Philippe Jeanne and Bastien Courbet. The 4th official was Eddy Rosier. The weather was cloudy. The temperature was cold at 11.3 degrees Celsius or 52.25 Fahrenheit. The humidity was 94%.​
Match Statistics​
Ball possession
The ball possession was not so different. Rennes was in possession of the ball for 46% of the time vs. Toulouse that controlled the ball for 54% of the time.
Attitude and shots
Toulouse was putting more pressure with 46 dangerous attacks and 11 shots of which 5 were on target. Nonetheless, Rennes succeeded in find the solution to win this encounter.​
Rennes shot 16 times, 7 on target, 9 off target. On the opposite side, Toulouse shot 11 times, 5 on target, 6 off target.
Cards
None of the teams received any yellow card.
Match Timeline
B. Bourigeaud
(goal)
L. Majer
25'
36'
M. Diarra
- sub ->
K. Keben
46'
B. Dejaegere
- sub ->
Z. Aboukhlal
60'
A. Onaiwu
- sub ->
R. Ratao
F. Tait
- sub ->
A. Kalimuendo
74'
74'
V. Birmancevic
- sub ->
T. Dallinga
J. Doku
- sub ->
C. Ugochukwu
80'
Standings
After playing this contest, Rennes will have 31 points to hold in the 3rd place. On the opposite side, Toulouse will stay with 16 points like Reims to remain in the 12th place.
Next matches
Rennes – Formation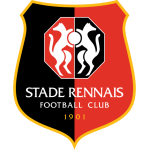 Rennes
Substitutes
Rennes started with a conservative line-up (4-4-2).
The manager Bruno Génésio decided to play with the following team: Steve Mandanda (6.8), Hamari Traore (7.0), Christopher Wooh (6.7), Arthur Theate (6.5), Adrien Truffert (6.6), Benjamin Bourigeaud (7.3), Lovro Majer (8.1), Lesley Ugochukwu (7.4), Martin Terrier (6.8), Amine Gouiri (6.9) and Arnaud Kalimuendo (7.1).
The home team had on the bench: Jeremy Doku (6.6), Kamaldeen Sulemana, Matthis Abline, Lorenz Assignon, Doğan Alemdar, Désiré Doué, Flavien Tait (6.6), Xeka (6.5) and Joe Rodon.
Substitutions
Rennes made 3 changes: L. Majer for Xeka (74′), A. Kalimuendo for F. Tait (74′) and C. Ugochukwu for J. Doku (80′).
Best player: Lovro Majer​
The player that probably impressed the most for Rennes was Lovro Majer even if he didn't score any goal.
His rating is (8.1) with 50 passes (82% accurate) and 4 key passes. He was won 3 duels out of 4. He performed 4 crosses.
Toulouse – Formation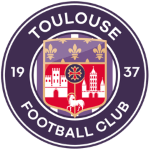 Toulouse
Substitutes
Toulouse started with a aggressive line-up (4-3-3).
Philippe Montanier played with: Maxime Dupé (7.2), Kévin Keben Biakolo (6.5), Anthony Rouault (5.9), Rasmus Nicolaisen (7.3), Issiaga Sylla (6.4), Fares Chaibi (6.6), Stijn Spierings (7.2), Branco van den Boomen (7.1), Rafael Ratão (6.7), Thijs Dallinga (6.8) and Zakaria Aboukhlal (7.0).
These were the players on the bench: Yanis Begraoui, Veljko Birmančević (6.6), Oliver Zandén, Denis Genreau, Logan Costa, Moussa Diarra (6.4), Ado Onaiwu (6.6), Brecht Dejaegere (6.5) and Kjetil Haug.
Substitutions
Toulouse made 4 changes: K. Keben for M. Diarra (36′), Z. Aboukhlal for B. Dejaegere (46′), R. Ratao for A. Onaiwu (60′) and T. Dallinga for V. Birmancevic (74′).
Best player: Rasmus Nicolaisen​
The most impressive player for Toulouse was Rasmus Nicolaisen.
His rating is (7.3) with 51 passes (74% accurate) and 1 key pass. He was won 4 duels out of 5.
Results of the day
These are the results of the day in the Ligue 1.​