SILKEBORG. Lyngby tops Silkeborg with a 2-0 win with a goal from R. Corlu (58′) and a goal from K. P. (79′). Silkeborg was vastly superior in terms of ball possession (67%).​
The match was played at the JYSK park stadium in Silkeborg on Saturday and it started at 4:00 pm local time. The referee was Aydin Uslu with the collaboration of Deniz Yurdakul and Amir Sabic. The 4th official was Lasse Læbel Graagaard. The weather was cloudy. The temperature was cold at 13.2 degrees Celsius or 55.67 Fahrenheit. The humidity was 89%.​
Match Statistics​
Ball possession
Silkeborg had a superior ball possession 67% while Lyngby was struggling with a 33% ball possession.
Attitude and shots
Silkeborg was more aggressive with 62 dangerous attacks and 20 shots of which 4 were on target. Anyhow, Lyngby succeeded in find the solution to win this match.​
Silkeborg shot 20 times, 4 on target, 16 off target. Regarding the opposition, Lyngby shot 14 times, 5 on target, 9 off target.
Cards
Silkeborg received 1 yellow card (L. Engel). On the other side, Lyngby received 1 yellow card (R. Corlu).
Match Timeline
35'
R. Pedersen
- sub ->
M. Westergaard
S. Jorgensen
- sub ->
K. Kusk
60'
T. Adamsen
- sub ->
S. Tengstedt
60'
71'
B. Hamalainen
- sub ->
T. Letschert
72'
M. Kaastrup
- sub ->
R. Corlu
A. Oggesen
- sub ->
P. Mattsson
74'
L. Klitten
- sub ->
L. Engel
75'
R. Gojani
- sub ->
A. F. Klynge
75'
79'
K. P. Molgaard Jorgensen
(goal)
86'
T. Chukwuani
- sub ->
F. Gytkjaer
Standings
After this match, Silkeborg will stay with 24 points like København to hold in the 4th place. Talking about the opposition, Lyngby will have 8 points to hold in the 12th place.
Next matches
Silkeborg – Formation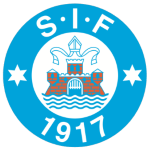 Silkeborg
Substitutes
Silkeborg started with a christmas tree line-up (4-3-2-1).
The manager Kent Nielsen decided to play with the following team: Nicolai Larsen (6.5), Oliver Sonne (7.1), Tobias Salquist (7.0), Joel Felix (7.0), Lukas Engel (7.1), Stefán Teitur Þórðarson (6.9), Pelle Mattsson (6.8), Anders Klynge (7.0), Kasper Kusk (7.3), Søren Tengstedt (6.8) and Nicklas Helenius (6.2).
The home team had on the bench: Oscar Hedvall, Lukas Klitten (6.4), Robin Østrøm, Alexander Busch, Anders Dahl, Robert Gojani (6.6), Andreas Oggesen (6.7), Tonni Adamsen (6.8) and Sebastian Jørgensen (6.2).
Substitutions
Silkeborg made 5 changes: K. Kusk for S. Jorgensen (60′), S. Tengstedt for T. Adamsen (60′), P. Mattsson for A. Oggesen (74′), L. Engel for L. Klitten (75′) and A. F. Klynge for R. Gojani (75′).
Best player: Kasper Kusk​
The player that probably impressed the most for Silkeborg was Kasper Kusk.
His rating is (7.3) with 41 passes (87% accurate) and 3 key passes. He was won 4 duels out of 10. He performed 3 crosses.
Lyngby – Formation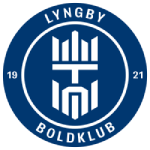 Lyngby
Substitutes
Lyngby started with a 5-3-2 line-up (5-3-2).
Freyr Alexandersson played with: Mads Juhl Kikkenborg (7.4), Kasper Jørgensen (7.7), Pascal Gregor (6.5), Timo Letschert (7.1), Lucas Hey (7.0), Adam Sørensen (7.2), Rezan Corlu (7.5), Marcel Rømer (7.3), Magnus Westergaard (7.1), Frederik Gytkjær (7.1) and Sævar Atli Magnússon (6.6).
The following players were sitting on the bench: Frederik Ibsen, Brian Hamalainen (7.0), Mikkel Andersen, Magnus Kaastrup (6.4), Tobias Storm, Sanders Ngabo, Tochi Chukwuani, Rasmus Thellufsen (7.4) and Sebastian Koch.
Substitutions
Lyngby made 4 changes: M. Westergaard for R. Pedersen (35′), T. Letschert for B. Hamalainen (71′), R. Corlu for M. Kaastrup (72′) and F. Gytkjaer for T. Chukwuani (86′).
Best player: Kasper Jørgensen​
The most impressive player for Lyngby was Kasper Jørgensen.
His rating is (7.7) with 1 goal, 25 passes (56% accurate) and 0 key passes. He performed 1 cross.
Results of the day
These are the results of the day in the Superliga.​