WESTERLO. Westerlo annihilates KV Oostende 6-0 with goals of N. Dorgeles (16′), T. Dierckx (28′), N. Chadli (39′ pen), L. Foster (49′), L. Foster (53′) and H. Akbunar (81′). Westerlo was vastly better in terms of ball possession (66%) and that was among the factors of its victory.​
The match was played at the Het Kuipje stadium in Westerlo on Saturday and it started at 4:00 pm local time. The referee was Nicolas Laforge who had the assistance of Vito Divincenzo and Quentin Lesceux. The 4th official was Ken Vermeiren. The weather was cloudy. The temperature was cold at 11.9 degrees Celsius or 53.35 Fahrenheit. The humidity was 81%.​
Match Statistics​
!

66

Ball Possession

34
Shots
15

Total

8

8

On Target

1

7

Off Target

7

0

Shots blocked

0
85

Attack

108

45

Dangerous attack

46

0

Ball safe​

0
1

Penalties

0

5

Corners

3

6

Off Sides

2
Fouls
8

Total

14

1

Yellow Cards

2

0

Double Yellow

0

0

Red Card

0
Other
Ball possession
Westerlo had a superior ball possession 66% while KV Oostende was struggling with a 34% ball possession.
Attitude and shots
KV Oostende was more aggressive with 46 dangerous attacks and 8 shots of which 1 were on target. Notwithstanding, Westerlo was able to find the solution to win this match.​
Westerlo shot 15 times, 8 on target, 7 off target. On the other side, KV Oostende shot 8 times, 1 on target, 7 off target.
Cards
Westerlo received 1 yellow card (N. Dorgeles). On the opposite side, KV Oostende received 2 yellow cards (F. Hornby and C. McGeehan).
Match Timeline
46'
D. Atanga
- sub ->
I. Boonen
46'
M. Osifo
- sub ->
K. Rocha Santos
46'
B. Capon
- sub ->
F. Katelaris
57'
N. Batzner
- sub ->
T. Ambrose
H. Akbunar
- sub ->
N. Chadli
65'
R. Neustadter
- sub ->
Lucas Mineiro
73'
K. Vaesen
- sub ->
N. Dorgeles
73'
E. Jordanov
- sub ->
B. Reynolds
78'
I. Vetokele
- sub ->
L. Foster
79'
84'
A. Musayev
- sub ->
T. Sakamoto
Standings
After playing this contest, Westerlo will have 26 points to go down in the 6th place. Talking about the opposition, KV Oostende will stay with 17 points to remain in the 14th place.
Next matches
Westerlo – Formation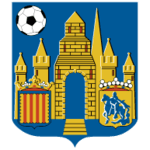 Westerlo
Substitutes
Westerlo started with a conservative line-up (4-4-2).
The manager Jonas De Roeck decided to play with the following team: Sinan Bolat (6.6), Bryan Reynolds (8.0), Rubin Seigers (7.0), Ravil Tagir (7.3), Maxim De Cuyper (7.8), Tuur Dierckx (7.4), Lucas Mineiro (6.9), Mathias Fixelles (7.1), Nacer Chadli (7.2), Lyle Foster (8.3) and Nene Dorgeles (8.4).
The home team had on the bench: Nick Gillekens, Halil Akbunar (7.1), Muhammed Gümüşkaya, Roman Neustädter (6.8), Thomas Van den Keybus, Kyan Vaesen (6.2), Edisson Jordanov, Pietro Perdichizzi and Igor Vetokele.
Substitutions
Westerlo made 5 changes: N. Chadli for H. Akbunar (65′), Lucas Mineiro for R. Neustadter (73′), N. Dorgeles for K. Vaesen (73′), B. Reynolds for E. Jordanov (78′) and L. Foster for I. Vetokele (79′).
Best player: Nene Dorgeles​
Following our analysis, the most impressive player for Westerlo was Nene Dorgeles.
His rating is (8.4) with 1 goal, 19 passes (73% accurate) and 2 key passes. He was won 6 duels out of 12. He performed 3 crosses.
KV Oostende – Formation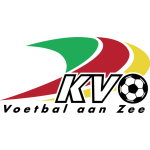 KV Oostende
Substitutes
KV Oostende started with an extremely aggressive line-up (3-4-3).
Dominik Thalhammer played with: Dillon Phillips (5.3), Osaze Urhoghide (5.2), Anton Tanghe (6.1), Fanos Katelaris (6.1), Robbie D'Haese (6.2), Cameron McGeehan (6.0), Kenny Rocha Santos (6.4), Tatsuhiro Sakamoto (6.3), Indy Boonen (6.3), Fraser Hornby (6.4) and Thierry Ambrose (6.1).
The following players were sitting on the bench: Alessandro Albanese, Manuel Osifo (6.0), Andy Musayev, Brecht Capon (6.4), Nick Batzner (7.1), Guillaume Hubert and David Atanga (6.5).
Substitutions
KV Oostende made 5 changes: I. Boonen for D. Atanga (46′), K. Rocha Santos for M. Osifo (46′), F. Katelaris for B. Capon (46′), T. Ambrose for N. Batzner (57′) and T. Sakamoto for A. Musayev (84′).
Best player: Nick Batzner​
The most impressive player for KV Oostende was Nick Batzner.
His rating is (7.1) with 5 passes (60% accurate) and 0 key passes. He was won 2 duels out of 3. He performed 1 cross.
His performance was remarkable also because he started the match from the bench before entering the filed in the 57′.
Results of the day
These are the results of the day in the Pro League.​