HARTBERG. Rapid Vienna prevailed over Hartberg to win 2-1. A goal from B. Zimmermann was decisive in the 88min. It was Rapid Vienna to strike first with a goal of M. Grull at the 16′. Then it was a goal in the 45′ minute to make things even for 1-1. Eventually, B. Zimmermann gave the win to Rapid Vienna in the 88′ minute with a goal.
The match was played at the PROfertil ARENA stadium in Hartberg on Saturday and it started at 5:00 pm local time. The referee was Stefan Ebner assisted by Stefan Kühr and Manuel Undesser. The 4th official was Achim Untergasser. The weather was cloudy. The temperature was cold at 7.2 degrees Celsius or 44.92 Fahrenheit. The humidity was 80%.​
Match Statistics​
Shots
11

Total

14

4

On Target

6

7

Off Target

8

2

Shots blocked

1
86

Attack

97

37

Dangerous attack

49

83

Ball safe​

67
0

Penalties

0

6

Corners

5

2

Off Sides

3
Fouls
8

Total

18

3

Yellow Cards

3

0

Double Yellow

0

0

Red Card

0
Other
The overall ball possession was identical with both teams controlling the ball for 50% of the time.
Ball possession
The ball possession was not so different. Hartberg was in possession of the ball for 50% of the time vs. Rapid Vienna that controlled the ball for 50% of the time.
Attitude and shots
Rapid Vienna was putting more pressure with 49 dangerous attacks and 14 shots of which 6 were on target. This is one of the reasons why Rapid Vienna won the encounter.​
Hartberg shot 11 times, 4 on target, 7 off target. Talking about the opposition, Rapid Vienna shot 14 times, 6 on target, 8 off target.
Cards
Hartberg received 3 yellow cards (L. Fadinger, M. Steinwender and T. Rotter). On the opposite side, Rapid Vienna received 3 yellow cards (C. Knasmullner, J. Auer and R. Kerschbaum).
Match Timeline
46'
R. Kerschbaum
- sub ->
F. Druijf
70'
B. Zimmermann
- sub ->
C. Knasmullner
E. Almog
- sub ->
R. Providence
75'
R. Kriwak
- sub ->
D. Tadic
75'
M. Kropfl
- sub ->
O. Aydin
81'
Standings
After playing this match, Hartberg will stay with 11 points to sit in the 12th place. On the opposite side, Rapid Vienna will have 24 points like WSG Tirol to sit in the 4th place.
Next matches
Hartberg – Formation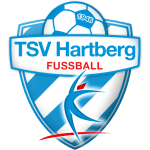 Hartberg
Substitutes
Hartberg started with a 5-4-1 line-up (5-4-1).
The manager Klaus Schmidt decided to play with the following team: Rene Swete (6.8), Dominik Frieser (7.9), Michael Steinwender (6.8), Thomas Rotter (6.4), Matija Horvat (6.6), Marin Karamarko (7.1), Ruben Providence (5.9), Jurgen Heil (7.3), Lukas Fadinger (6.8), Okan Aydin (7.6) and Dario Tadić (6.2).
The home team had on the bench: Raphael Sallinger, Patrick Farkas, Mario Sonnleitner, Mario Kröpfl (6.8), Tobias Kainz, Rene Kriwak (6.8) and Eylon Almog (6.5).
Substitutions
Hartberg made 4 changes: R. Providence for E. Almog (75′), D. Tadic for R. Kriwak (75′), O. Aydin for M. Kropfl (81′) and J. Heil for T. Kainz (90′).
Best player: Dominik Frieser​
The player that probably impressed the most for Hartberg was Dominik Frieser.
His rating is (7.9) with 36 passes (69% accurate) and 2 key passes. He was won 7 duels out of 8. He performed 2 crosses.
Rapid Vienna – Formation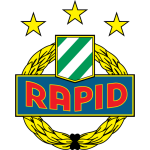 Rapid Vienna
Substitutes
Rapid Vienna started with a 4-2-3-1 line-up (4-2-3-1).
Zoran Barišić played with: Niklas Hedl (6.3), Martin Koscelník (6.5), Leopold Querfeld (6.2), Martin Moormann (7.1), Jonas Antonius Auer (7.1), Aleksa Pejić (6.7), Christoph Knasmüllner (6.8), Thorsten Schick (6.4), Ferdy Druijf (6.8), Marco Grüll (7.1) and Guido Burgstaller (7.2).
They had on the bench: Paul Gartler, Kevin Wimmer, Roman Kerschbaum (7.0), Nicolas-Gerrit Kühn (6.6), Ante Bajić, Patrick Greil and Bernhard Zimmermann (6.5).
Substitutions
Rapid Vienna made 4 changes: F. Druijf for R. Kerschbaum (46′), C. Knasmullner for B. Zimmermann (70′), T. Schick for N. Kuhn (70′) and M. Grull for A. Bajic (83′).
Best player: Guido Burgstaller​
The most impressive player for Rapid Vienna was Guido Burgstaller even if he didn't score any goal.
His rating is (7.2) with 21 passes (80% accurate) and 1 key pass. He was won 4 duels out of 7.
Results of the day
These are the results of the day in the Admiral Bundesliga.​