WATTENS. WSG Tirol defeats Ried with a 2-0 win with a goal from V. Muller (36′) and a goal from N. Prelec (38′). WSG Tirol made the most of its superior ball possession (57%).
The match was played at the Gernot Langes Stadion stadium in Wattens on Saturday and it started at 5:00 pm local time. The referee was Josef Spurny with the collaboration of Andreas Heidenreich and Sara Telek. The 4th official was Alain Sadikovski. The weather was clear. The temperature was cold at 8.7 degrees Celsius or 47.57 Fahrenheit. The humidity was 79%.​
Match Statistics​
Ball possession
WSG Tirol was in firm control of the ball 57% while Ried was struggling with a 43% ball possession.
Attitude and shots
WSG Tirol had a more offensive attitude with 54 dangerous attacks and 13 shots of which 7 were on target. This is one of the reasons why WSG Tirol won the match​.
WSG Tirol shot 13 times, 7 on target, 6 off target. Regarding the opposition, Ried shot 6 times, 3 on target, 3 off target.
Cards
WSG Tirol received 1 yellow card (R. Behounek). Regarding the opposition, Ried received 1 yellow card (M. Martin).
Match Timeline
Nik Prelec
(goal)
T. Sabitzer
38'
Luca Kronberger
- sub ->
J. Wiessmeier
59'
Osarenren Okungbowa
- sub ->
S. Ogrinec
66'
72'
D. Cosgun
- sub ->
M. Gragger
Johannes Naschberger
- sub ->
L. Sulzbacher
88'
Justin Forst
- sub ->
N. Prelec
88'
Standings
After playing this contest, WSG Tirol will have 24 points like Rapid Vienna to hold in the 5th place. On the other side, Ried will stay with 13 points to hold in the 11th place.
Next matches
WSG Tirol – Formation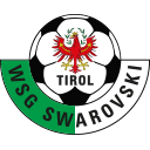 WSG Tirol
Substitutes
WSG Tirol started with a 4-3-1-2 line-up (4-3-1-2).
The manager Thomas Silberberger decided to play with the following team: Ferdinand Oswald (6.9), Alexander Ranacher (6.3), Felix Bacher (7.3), Raffael Behounek (7.2), Kofi Schulz (6.2), Lukas Sulzbacher (7.4), Valentino Müller (7.3), Bror Blume Jensen (7.8), Sandi Ogrinec (6.8), Nik Prelec (6.7) and Thomas Sabitzer (7.1).
The home team had on the bench: Benjamin Ožegović, Julius Ertlthaler, Osarenren Okungbowa (6.7), Žan Rogelj (6.8), Johannes Naschberger (6.5), Lautaro Rinaldi (6.8) and Justin Forst (6.8).
WSG Tirol could not rely on the presence of Z. Rogelj (injured) and J. Naschberger (injured).
Substitutions
WSG Tirol made 5 changes: B. Blume for Z. Rogelj (64′), A. Ranacher for L. Rinaldi (64′), S. Ogrinec for O. Okungbowa (66′), L. Sulzbacher for J. Naschberger (88′) and N. Prelec for J. Forst (88′).
Best player: Bror Blume Jensen​
As per our analysis, the most impressive player for WSG Tirol was Bror Blume Jensen even if he didn't score any goal.
His rating is (7.8) with 32 passes (81% accurate) and 2 key passes. He was won 1 duel out of 2. He performed 1 cross.
Ried – Formation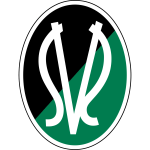 Ried
Substitutes
Ried started with a 3-4-2-1 line-up (3-4-2-1).
Christian Heinle played with: Samuel Sahin-Radlinger (6.4), Matthias Gragger (6.8), Julian Turi (6.8), Tin Plavotić (6.5), Julian Wiessmeier (6.6), David Ungar (6.8), Michael Martin (7.1), Philipp Pomer (8.0), Stefan Nutz (6.8), Leo Mikić (6.4) and Seifedin Chabbi (6.6).
These were the players on the bench: Jonas Wendlinger, Markus Lackner, Oliver Kragl (6.3), Luca Kronberger (6.5), Denizcan Cosgun (6.5), Agyemang Diawusie and Christoph Monschein (6.7).
Ried could not rely on the presence of C. Monschein (injured).
Substitutions
Ried made 4 changes: J. Wiessmeier for L. Kronberger (59′), L. Mikic for C. Monschein (72′), M. Gragger for D. Cosgun (72′) and S. Nutz for O. Kragl (88′).
Best player: Philipp Pomer​
The most impressive player for Ried was Philipp Pomer.
His rating is (8.0) with 55 passes (76% accurate) and 1 key pass. He was won 7 duels out of 8. He performed 4 crosses.
Results of the day
These are the results of the day in the Admiral Bundesliga.​