EINDHOVEN. AZ overcomes PSV 1-0 after V. Pavlidis scored just 1 goal (18′). PSV lost this match even if it was better in terms of ball possession (58%).
The match was played at the Philips Stadion stadium in Eindhoven on Saturday and it started at 9:00 pm local time. The referee was Serdar Gözübüyük who was helped by Joost van Zuilen and Johan Balder. The 4th official was Edwin van de Graaf. The weather was mist. The temperature was quite cold at 6.6 degrees Celsius or 43.79 Fahrenheit. The humidity was 92%.​
Match Statistics​
Ball possession
PSV had a superior ball possession 58% while AZ was struggling with a 42% ball possession.
Attitude and shots
PSV had a more offensive attitude with 65 dangerous attacks and 10 shots of which 2 were on target. Notwithstanding, AZ found a way to find the solution to win this match.​
PSV shot 10 times, 2 on target, 8 off target. On the other side, AZ shot 10 times, 3 on target, 7 off target.
Cards
PSV didn't receive any yellow card. Talking about the opposition, AZ received 2 yellow cards (Y. Sugawara and M. Kerkez).
Match Timeline
18'
V. Pavlidis
(goal)
J. Karlsson
J. Branthwaite
- sub ->
A. Ramalho
46'
A. El-Ghazi
- sub ->
E. Gutierrez
46'
N. Madueke
- sub ->
X. Simons
66'
G. Til
- sub ->
A. El-Ghazi
74'
80'
M. de Wit
- sub ->
J. Karlsson
87'
M. Lahdo
- sub ->
V. Pavlidis
88'
R. Bazoer
- sub ->
M. Kerkez
Standings
After this encounter, PSV will stay with 30 points like Ajax and Feyenoord to climb in the 3rd place. On the other side, AZ will have 29 points to hold in the 4th place.
Next matches
PSV – Formation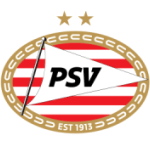 PSV
Substitutes
PSV started with a 4-2-3-1 line-up (4-2-3-1).
The manager Ruud van Nistelrooy decided to play with the following team: Walter Benítez (6.2), Phillipp Mwene (7.1), André Ramalho (6.5), Armando Obispo (6.1), Philipp Max (6.4), Ibrahim Sangaré (6.9), Érick Gutiérrez (6.8), Xavi Simons (6.8), Joey Veerman (7.6), Cody Gakpo (6.7) and Luuk de Jong (6.7).
The home team had on the bench: Jarrad Branthwaite (7.0), Mauro Júnior, Boy Waterman, Noni Madueke (6.9), Jordan Teze, Yorbe Vertessen, Anwar El Ghazi (6.6), Guus Til (6.6), Joël Drommel, Richard Ledezma and Ki-Jana Hoever.
Substitutions
PSV made 4 changes: A. Ramalho for J. Branthwaite (46′), E. Gutierrez for A. El-Ghazi (46′), X. Simons for N. Madueke (66′) and A. El-Ghazi for G. Til (74′).
Best player: Joey Veerman​
The player that probably impressed the most for PSV was Joey Veerman.
His rating is (7.6) with 60 passes (81% accurate) and 2 key passes. He was won 5 duels out of 6. He performed 2 crosses.
AZ – Formation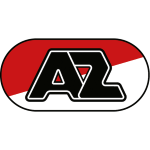 AZ
Substitutes
AZ started with a aggressive line-up (4-3-3).
Pascal Jansen played with: Hobie Verhulst (6.8), Yukinari Sugawara (6.7), Pantelis Hatzidiakos (7.1), Sam Beukema (8.0), Miloš Kerkez (6.9), Tijjani Reijnders (7.0), Dani de Wit (6.8), Jordy Clasie (6.2), Jens Odgaard (6.9), Vangelis Pavlidis (8.0) and Jesper Karlsson (7.3).
The following players were sitting on the bench: Maxim Dekker, Zico Buurmeester, Håkon Evjen, Peer Koopmeiners, Peter Vindahl Jensen, Mees de Wit (6.2), Sem Westerveld, Fedde De Jong, Mayckel Lahdo and Riechedly Bazoer (6.3).
Substitutions
AZ made 3 changes: J. Karlsson for M. de Wit (80′), V. Pavlidis for M. Lahdo (87′) and M. Kerkez for R. Bazoer (88′).
Best player: Vangelis Pavlidis​
The most impressive player for AZ was Vangelis Pavlidis.
His rating is (8.0) with 1 goal, 34 passes (64% accurate) and 3 key passes. He was won 14 duels out of 23.
Results of the day
These are the results of the day in the Eredivisie.​