KAISERSLAUTERN. Kaiserslautern prevails over Karlsruher SC with a 2-0 win with a goal from T. Boyd (34′) and a goal from K. Redondo (86′). Karlsruher SC was truly better in terms of ball possession (70%).​
The match was played at the Fritz-Walter-Stadion stadium in Kaiserslautern on Tuesday and it started at 6:30 pm local time. The referee was Robert Schröder who was helped by Mark Borsch and Jan Clemens Neitzel. The 4th official was Tom Bauer. The weather was rainy. The temperature was cold at 14.5 degrees Celsius or 58.05 Fahrenheit. The humidity was 48%.​
Match Statistics​
!

30

Ball Possession

70
Shots
7

Total

20

3

On Target

5

4

Off Target

15

2

Shots blocked

5
57

Attack

142

26

Dangerous attack

84

82

Ball safe​

89
0

Penalties

0

2

Corners

8
Fouls
5

Total

10

1

Yellow Cards

3

0

Double Yellow

0

0

Red Card

0
Other
Ball possession
Karlsruher SC was in firm control of the ball 70% while Kaiserslautern was struggling with a 30% ball possession.
Attitude and shots
Karlsruher SC had a more offensive attitude with 84 dangerous attacks and 20 shots of which 5 were on target. Notwithstanding, Kaiserslautern succeeded in find the solution to win this match.​
Kaiserslautern shot 7 times, 3 on target, 4 off target. On the opposite side, Karlsruher SC shot 20 times, 5 on target, 15 off target.
Cards
Kaiserslautern received 1 yellow card (T. Boyd). On the opposite side, Karlsruher SC received 3 yellow cards (Choi Kyoung-Rok, M. Franke and T. Breithaupt).
Match Timeline
46'
P. Nebel
- sub ->
Choi Kyoung-Rok
H. Ciftci
- sub ->
J. Niehues
54'
K. Redondo
- sub ->
P. Klement
60'
L. Lobinger
- sub ->
T. Boyd
61'
81'
K. Arase
- sub ->
T. Breithaupt
81'
M. Kaufmann
- sub ->
M. Franke
M. Wunderlich
- sub ->
P. Hercher
83'
A. Opoku
- sub ->
D. Hanslik
83'
Standings
After this contest, Kaiserslautern will have 26 points like Paderborn and Fortuna Düsseldorf to hold in the 7th place. Regarding the opposition, Karlsruher SC will stay with 17 points like Eintracht Braunschweig, Hansa Rostock and Magdeburg to remain in the 10th place.
Next matches
In the next match in the 2. Bundesliga, Kaiserslautern will host Fortuna Düsseldorf on the 28th of May with a 7-1 head to head stats in favor of Fortuna Düsseldorf (5 draws).
Karlsruher SC will play away agasint St. Pauli on the 28th of May with a 8-5 head to head in favor of St. Pauli (5 draws).
Kaiserslautern – Formation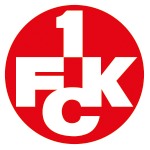 Kaiserslautern
Substitutes
Kaiserslautern started with a 4-2-3-1 line-up (4-2-3-1).
The manager Dirk Schuster decided to play with the following team: Andreas Luthe (7.6), Jean Zimmer (6.8), Robin Bormuth (7.5), Boris Tomiak (7.3), Dominik Schad (7.0), Marlon Ritter (7.6), Julian Niehues (6.6), Philipp Hercher (6.6), Philipp Klement (6.8), Daniel Hanslik (6.8) and Terrence Boyd (6.8).
The home team had on the bench: Hikmet Çiftçi (6.7), Aaron Opoku, Lex-Tyger Lobinger (7.0), Mike Wunderlich, Kevin Kraus, Kenny Prince Redondo (7.5), Avdo Spahić, Lars Bünning and René Klingenburg.
Substitutions
Kaiserslautern made 5 changes: J. Niehues for H. Ciftci (54′), P. Klement for K. Redondo (60′), T. Boyd for L. Lobinger (61′), P. Hercher for M. Wunderlich (83′) and D. Hanslik for A. Opoku (83′).
Best player: Andreas Luthe​
As per our analysis, the most impressive player for Kaiserslautern was the goalkeeper: Andreas Luthe. His rating is 7.61. He performed 5 saves.
Karlsruher SC – Formation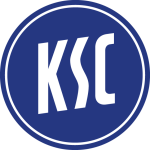 Karlsruher SC
Substitutes
Karlsruher SC started with a 4-3-1-2 line-up (4-3-1-2).
Christian Eichner played with: Marius Gersbeck (6.3), Marco Thiede (6.6), Christoph Kobald (6.9), Marcel Franke (6.4), Philip Heise (7.1), Jérôme Gondorf (7.1), Tim Breithaupt (6.5), Marvin Wanitzek (8.2), Kyoung-Rok Choi (6.4), Malik Batmaz (6.4) and Fabian Schleusener (6.6).
The following players were sitting on the bench: Kelvin Arase (6.4), Mikkel Kaufmann (6.2), Lucas Cueto, Paul Nebel (6.3), Florian Ballas, Kilian Jakob, Sebastian Jung (6.8), Simone Rapp (6.6) and Kai Eisele.
Substitutions
Karlsruher SC made 5 changes: Choi Kyoung-Rok for P. Nebel (46′), M. Thiede for S. Jung (60′), M. Batmaz for S. Rapp (60′), T. Breithaupt for K. Arase (81′) and M. Franke for M. Kaufmann (81′).
Best player: Marvin Wanitzek​
The player that probably impressed the most for Karlsruher SC was Marvin Wanitzek.
His rating is (8.2) with 63 passes (82% accurate) and 4 key passes. He was won 5 duels out of 12. He performed 8 crosses.
Results of the day
These are the results of the day in the 2. Bundesliga.​