YEOVIL. Maidenhead United and Yeovil Town didn't manage to score any goal on Tuesday. Yeovil Town was not able to win even if it was better in terms of ball possession (59%).
The match was played at the Huish Park Stadium stadium in Yeovil on Tuesday and it started at 7:45 pm local time. The weather was cloudy. The temperature was cold at 11.6 degrees Celsius or 52.84 Fahrenheit. The humidity was 87%.​
Match Statistics​
Shots
8

Total

5

5

On Target

2

3

Off Target

3

0

Shots blocked

0
56

Attack

72

25

Dangerous attack

26

0

Ball safe​

0
0

Penalties

0

6

Corners

4
Fouls
2

Yellow Cards

3

0

Double Yellow

0

0

Red Card

0
Other
Ball possession
Yeovil Town was in firm control of the ball 59% while Maidenhead United was struggling with a 41% ball possession.
Attitude and shots
Yeovil Town was putting more pressure with 26 dangerous attacks and 5 shots of which 2 were on target. Nevertheless, that was not enough Yeovil Town to win the match​.
Maidenhead United shot 8 times, 5 on target, 3 off target. Regarding the opposition, Yeovil Town shot 5 times, 2 on target, 3 off target.
Cards
Maidenhead United received 3 yellow cards (Z. Asare, S. Beckwith and C. Adams). On the other side, Yeovil Town received 3 yellow cards (O. Bevan, J. Reckord and A. Oluwabori).
Match Timeline
B. Keetch
- sub ->
K. Arthur
54'
60'
A. Oluwabori
- sub ->
E. Clarke
84'
G. Toure
- sub ->
A. Georgiou
S. McCoulsky
- sub ->
R. Smith
87'
A. Clifton
- sub ->
A. Nathaniel-George
90'
Standings
After this contest, Maidenhead United will have 21 points like Dorking Wanderers and Halifax Town to sit in the 14th place. On the opposite side, Yeovil Town will have 15 points like Scunthorpe United to sit in the 20th place.
Next matches
In the next match in the National League, Maidenhead United will play away against Gateshead on the 29th of April with a 4-1 head to head statistic in favor of Gateshead (0 draws).
Yeovil Town will play away agasint Boreham Wood on the 29th of April with a 2-2 head to head statistic.
Maidenhead United – Formation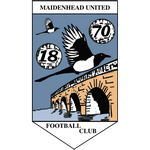 Maidenhead United
Substitutes
The manager Mark Cooper decided to play with the following team: Dániel Gyollai, Alan Massey, Remy Clerima, Kane Ryan Ferdinand, Zico Asare, Koby Arthur, Charlee Adams, Ashley Nathaniel-George, Reece Smith, Sam Beckwith and Emile Acauah.
The home team had on the bench: Bradley Keetch, Shawn McCoulsky, Adrian Clifton, Idris Odutayo and Alexis André.
Substitutions
Maidenhead United made 3 changes: K. Arthur for B. Keetch (54′), R. Smith for S. McCoulsky (87′) and A. Nathaniel-George for A. Clifton (90′).
Yeovil Town – Formation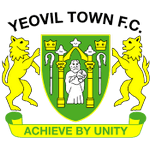 Yeovil Town
Substitutes
Alan Ernest Devonshire played with: Grant Smith, Jamie Reckord, Ben Richards-Everton, Joshua Staunton, Max Hunt, O. Bevan, Matt Worthington, Anthony Michael Georgiou, Jamie Andrews, Ewan Clark and Alex Fisher.
These were the players on the bench: Andrew Oluwabori, Gime Toure, Malachi Linton, Chiori Johnson and Ollie Hulbert.
Substitutions
Yeovil Town made 2 changes: E. Clarke for A. Oluwabori (60′) and A. Georgiou for G. Toure (84′).
Results of the day
These are the results of the day in the National League.​