KINGSTON UPON THAMES. AFC Wimbledon had a surprising win over Leyton Orient with a 2-0 win with a goal from A. Assal (19′) and a goal from H. Pell (36′). Leyton Orient was definitely better in terms of ball possession (63%).​
The match was played at the Kingsmeadow stadium in Kingston upon Thames on Tuesday and it started at 7:45 pm local time. The referee was Rob Lewis with the collaboration of Marc Wilson and Mike George. The 4th official was Chris Pollard. The weather was rainy. The temperature was cold at 11.8 degrees Celsius or 53.19 Fahrenheit. The humidity was 90%.​
Match Statistics​
!

37

Ball Possession

63
Shots
5

Total

10

3

On Target

3

2

Off Target

7

0

Shots blocked

0
60

Attack

89

24

Dangerous attack

45

0

Ball safe​

0
0

Penalties

0

0

Corners

5

2

Off Sides

2
Fouls
18

Total

20

4

Yellow Cards

5

0

Double Yellow

0

0

Red Card

0
Other
Ball possession
Leyton Orient was in firm control of the ball 63% while AFC Wimbledon was struggling with a 37% ball possession.
Attitude and shots
Leyton Orient was more aggressive with 45 dangerous attacks and 10 shots of which 3 were on target. Notwithstanding, AFC Wimbledon was capable to find the solution to win this encounter.​
AFC Wimbledon shot 5 times, 3 on target, 2 off target. Talking about the opposition, Leyton Orient shot 10 times, 3 on target, 7 off target.
Cards
AFC Wimbledon received 4 yellow cards (R. Towler, P. Maghoma, A. Assal and G. Marsh). On the other side, Leyton Orient received 5 yellow cards (T. James, A. Drinan, P. Smyth, O. Beckles and G. Moncur).
Match Timeline
G. Marsh
- sub ->
P. Maghoma
60'
66'
G. Moncur
- sub ->
T. Archibald
74'
C. Kelman
- sub ->
R. Sotiriou
87'
J. Wareham
- sub ->
A. Drinan
I. Ogundere
- sub ->
A. Assal
90'
Standings
After playing this match, AFC Wimbledon will have 22 points like Stockport County to hold in the 15th place. On the other side, Leyton Orient will stay with 39 points to remain in the 1st place.
Next matches
In the next match in the League Two, AFC Wimbledon will play away against Crewe Alexandra on the 18th of April with a 3-1 head to head record in favor of Crewe Alexandra (3 draws).
Leyton Orient will play away agasint Gillingham on the 18th of April with a 6-5 head to head record in favor of Leyton Orient (4 draws).
AFC Wimbledon – Formation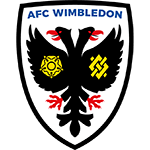 AFC Wimbledon
Substitutes
AFC Wimbledon adopted the 4-2-3-1 line-up (4-2-3-1).
The manager Johnnie Jackson decided to play with the following team: Nik Tzanev, Chris Gunter, Paul Kalambayi, Ryley Towler, Jack Currie, Harry Pell, Alex Woodyard, Edmond-Paris Maghoma, Ethan Chislett, Ayoub Assal and Josh Davison.
The home team had on the bench: Kyle Hudlin, Nathan Broome, David Fisher, George Marsh, Isaac Ogundere, Alfie Bendle and Courtney Senior.
Substitutions
AFC Wimbledon made 2 changes: P. Maghoma for G. Marsh (60′) and A. Assal for I. Ogundere (90′).
Leyton Orient – Formation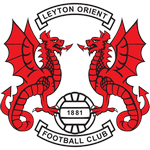 Leyton Orient
Substitutes
Also Leyton Orient adopted the 4-2-3-1 line-up (4-2-3-1).
Richard Wellens played with: Lawrence Vigouroux, Omar Beckles, Thomas James, Rob Hunt, Daniel Happe, Idris El Mizouni, Darren Pratley, Theodore Archibald, Paul Smyth, Aaron Drinan and Ruel Sotiriou.
These were the players on the bench: Stephen Winston Duke-McKenna, Shadrach Ogie, Sam Sargeant, Jayden Wareham, Jordan Brown, Charlie Kelman and George Moncur.
Substitutions
Leyton Orient made 4 changes: T. James for J. Brown (65′), T. Archibald for G. Moncur (66′), R. Sotiriou for C. Kelman (74′) and A. Drinan for J. Wareham (87′).
Results of the day
These are the results of the day in the League Two.​