HARROGATE. Harrogate Town and Carlisle United played a scintillating incredible match before drawing 3-3. Harrogate Town was vastly better in terms of ball possession (61%)​
The match was played at the CNG Stadium stadium in Harrogate on Tuesday and it started at 7:45 pm local time. The referee was Thomas Kirk who had the assistance of Nicholas Barnard and Wayne Grunnill. The 4th official was Andy Haines. The weather was cloudy. The temperature was cold at 9.5 degrees Celsius or 49.06 Fahrenheit. The humidity was 83%.​
Match Statistics​
!

61

Ball Possession

39
Shots
18

Total

14

9

On Target

4

9

Off Target

10

0

Shots blocked

0
121

Attack

89

51

Dangerous attack

30

0

Ball safe​

0
0

Penalties

0

6

Corners

8
Fouls
2

Total

10

0

Yellow Cards

1

0

Double Yellow

0

0

Red Card

0
Other
Ball possession
Harrogate Town had a superior ball possession 61% while Carlisle United was struggling with a 39% ball possession.
Attitude and shots
Harrogate Town had a more offensive attitude with 51 dangerous attacks and 18 shots of which 9 were on target. Nevertheless, that was not enough Harrogate Town to win the match​.
Harrogate Town shot 18 times, 9 on target, 9 off target. On the opposite side, Carlisle United shot 14 times, 4 on target, 10 off target.
Cards
Harrogate Town didn't receive any yellow card. Talking about the opposition, Carlisle United received 1 yellow card (R. Edmondson).
Match Timeline
46'
J. Gibson
- sub ->
C. Whelan
70'
J. J. Harris
- sub ->
T. Charters
70'
T. Sho-Silva
- sub ->
K. Dennis
J. Headley
(goal)
J. Austerfield
76'
R. McArdle
- sub ->
D. Grant
80'
Standings
After playing this match, Harrogate Town will have 13 points like Gillingham to sit in the 21st place. On the opposite side, Carlisle United will have 28 points to hold in the 7th place.
Next matches
In the next match in the League Two, Harrogate Town will host Walsall on the 18th of April with a 1-1 head to head.
Carlisle United will host Stockport County on the 18th of April with a 3-2 head to head stats in favor of Stockport County (2 draws).
Harrogate Town – Formation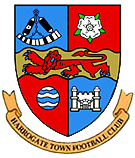 Harrogate Town
Substitutes
Harrogate Town started with a 4-2-3-1 line-up (4-2-3-1).
The manager Simon Weaver decided to play with the following team: Pete Jameson, Joe Mattock, Kayne Ramsey, Warren Matthew Burrell, Josh Falkingham, Matty Daly, Josh Austerfield, Jaheim Headley, Jack Muldoon, Luke Armstrong and Daniel Grant.
The home team had on the bench: Miles Welch-Hayes, Rory McArdle, Tyler Jayden Frost, Mark Oxley, George Horbury, Josh Coley and Samuel Folarin.
Substitutions
Harrogate Town made only 1 change substituting D. Grant for R. McArdle (80′)​.
Carlisle United – Formation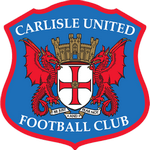 Carlisle United
Substitutes
Carlisle United started with a 5-3-2 line-up (5-3-2).
Paul Simpson played with: Tomáš Holý, Paul Huntington, Corey Whelan, Morgan Feeney, Jack Armer, Finley Back, Owen Moxon, Callum Guy, Taylor Charters, Kristian Dennis and Ryan Edmondson.
The following players were sitting on the bench: Michael Kelly, Duncan Idehen, J. Ellis, Tobi Sho-Silva, Jordan Gibson, Sonny Hilton and Jayden John-Lloyd Harris.
Substitutions
Carlisle United made 3 changes: C. Whelan for J. Gibson (46′), T. Charters for J. J. Harris (70′) and K. Dennis for T. Sho-Silva (70′).
Results of the day
These are the results of the day in the League Two.​