ITU. Vasco da Gama defeats Ituano 1-0 after Nene scored a penalty (5′). Ituano was definitely better in terms of ball possession (64%).​
Vasco da Gama remained in 10 after Andrey Santos received a red card in the 57′. Nevertheless, Vasco da Gama still succeeded in win this match competing only in 10​. On the other side, also Lucas Dias received a red card (5′)​. This red card was one of the reason why Ituano lost the match.
The match was played at the Campo Auxiliar Dr. Novelli Junior stadium in Itu on Sunday and it started at 7:30 pm local time. The referee was Wilton Pereira Sampaio with the collaboration of Bruno Boschilia and Kleber Lucio Gil. The 4th official was Ilbert Estevam Da Silva. The weather was cloudy. The temperature was pleasant at 18.5 degrees Celsius or 65.32 Fahrenheit. The humidity was 78%.​
Match Statistics​
!

64

Ball Possession

36
Shots
20

Total

13

6

On Target

7

14

Off Target

6

0

Shots blocked

0
110

Attack

71

55

Dangerous attack

23

80

Ball safe​

97
0

Penalties

1

11

Corners

3
Fouls
9

Total

7

0

Yellow Cards

4

0

Double Yellow

0

1

Red Card

1
Other
Ball possession
Ituano had a strong ball possession 64% while Vasco da Gama was struggling with a 36% ball possession.
Attitude and shots
Ituano was putting more pressure with 55 dangerous attacks and 20 shots of which 6 were on target. Nevertheless, Vasco da Gama managed to find the solution to win this contest.​
Ituano shot 20 times, 6 on target, 14 off target. Regarding the opposition, Vasco da Gama shot 13 times, 7 on target, 6 off target.
Cards
Ituano didn't receive any yellow card. On the opposite side, Vasco da Gama received 4 yellow cards (Andrey Santos, Alex Teixeira, Raniel and Gabriel Pec).
(Ituano) was sent off after receiving a red card in the (5′).
Also, Vasco da Gama didn't finish the match with 11 players after Andrey Santos (Vasco da Gama) was sent off after receiving a straight red card in the (57′).
Match Timeline
Marlos Brenner
- sub ->
Leo Ceara
46'
62'
Ze Gabriel
- sub ->
Luiz Henrique
62'
Fabio Gomes
- sub ->
Raniel
Vinicius Jau
- sub ->
Aylon
68'
Kaio Mendes
- sub ->
Caique
68'
74'
Marlon Gomes
- sub ->
Gabriel Pec
Gerson Magrao
- sub ->
Bernardo Schappo
75'
Standings
After playing this match, Ituano will stay with 57 points like Sport Recife to sit in the 6th place. Regarding the opposition, Vasco da Gama will have 62 points like Bahia to hold in the 4th place.
Next matches
Ituano – Formation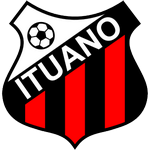 Ituano
Substitutes
Ituano adopted the aggressive line-up (4-3-3).
The manager Carlos Alberto Pimentel decided to play with the following team: Jefferson Paulino (7.1), Raí Ramos (7.2), Lucas Dias Costa (2.9), Bernardo Schappo (7.3), Roberto (7.2), Caique (6.8), Rafael Pereira (6.4), Lucas (6.9), Leo Ceará (6.7), Aylon (6.2) and Gabriel Barros (6.8).
The home team had on the bench: Leonardo Luiz dos Santos, Brenner (7.0), Jian Kayo Gomes Soares, Carlos Alberto da Cruz Júnior, João Victor Lima Ferreira, Jorge Andrés Roa Jiménez, Filipe Alexandre da Costa, Lucas Nathan Veloso, Vinicius Jau (7.1), Mário Sergio (6.5) and Gerson Magrão (6.8).
Substitutions
Ituano made 5 changes: Leo Ceara for Marlos Brenner (46′), Roberto for Mario (60′), Aylon for Vinicius Jau (68′), Caique for Kaio Mendes (68′) and Bernardo Schappo for Gerson Magrao (75′).
Best player: Bernardo Schappo​
The most impressive player for Ituano was Bernardo Schappo.
His rating is (7.3) with 58 passes (91% accurate) and 2 key passes. He was won 3 duels out of 6.
Vasco da Gama – Formation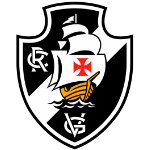 Vasco da Gama
Substitutes
Also Vasco da Gama adopted the aggressive line-up (4-3-3).
Jorge José de Amorim Campos played with: Thiago Rodrigues (7.8), Léo Matos (6.8), Danilo Boza (7.3), Anderson Conceição (7.5), Luiz Henrique (6.8), Yuri Lara (6.8), Nenê (7.8), Andrey Santos (6.4), Figueiredo (7.1), Raniel (6.1) and Gabriel Pec (6.5).
These were the players on the bench: Bruno Nunes de Barros, Erick Samuel, Zé Vitor (7.0), Alex Teixeira Santos, Fábio Gomes (6.4), Paulo Victor de Almeida Barbosa, Marlon Gomes (6.2), Hedhe Halls Rocha da Silva, Carlos Alonso Enrique Palacios Núñez, Eguinaldo de Sousa Lemos, Zé Gabriel (6.6) and Ulisses Wilson Jeronymo Rocha.
Substitutions
Vasco da Gama made 5 changes: Luiz Henrique for Ze Gabriel (62′), Nene for Ze Vitor (62′), Raniel for Fabio Gomes (62′), Gabriel Pec for Marlon Gomes (74′) and Yuri Lara for Erick (86′).
Best player: Thiago Rodrigues​
As per our analysis, the most impressive player for Vasco da Gama was the goalkeeper: Thiago Rodrigues. His rating is 7.81. He performed 5 saves.
Results of the day
These are the results of the day in the Serie B.​