PONTA GROSSA. Novorizontino was ultimately too strong for Operário PR with the goal of Jhony Douglas (20′), Ronaldo (45′ pen) and Paulinho (66′). Operário PR lost this match even if it was superior in terms of ball possession (60%).
The match was played at the Estádio Germano Krüger stadium in Ponta Grossa. The referee was Paulo Cesar Zanovelli with the assistance of Guilherme Dias Camilo and Felipe Alan Costa de Oliveira. The 4th official was Lucas Paulo Torezin. The weather was cloudy. The temperature was cold at 10.9 degrees Celsius or 51.69 Fahrenheit. The humidity was 86%.​
Match Statistics​
Shots
8

Total

8

3

On Target

6

5

Off Target

2

0

Shots blocked

0
118

Attack

85

41

Dangerous attack

34

91

Ball safe​

87
0

Penalties

1

4

Corners

5
Fouls
7

Total

15

1

Yellow Cards

1

0

Double Yellow

0

0

Red Card

0
Other
Ball possession
Operário PR had a strong ball possession 60% while Novorizontino was struggling with a 40% ball possession.
Attitude and shots
Operário PR was more pushing with 41 dangerous attacks and 8 shots of which 3 were on target. Even so, Novorizontino succeeded in find the solution to win this contest.​
Operário PR shot 8 times, 3 on target, 5 off target. On the opposite side, Novorizontino shot 8 times, 6 on target, 2 off target.
Cards
Operário PR received 1 yellow card (Felipe Saraiva). On the other side, Novorizontino received 1 yellow card (Douglas Baggio).
Match Timeline
Matheus Diogo
- sub ->
Kalil
46'
Arthur Neves
- sub ->
Raphinha
58'
66'
Paulinho
(goal)
Diego Torres
67'
Ramon Martinez
- sub ->
Diego Torres
67'
Romulo
- sub ->
Douglas Baggio
Standings
After this encounter, Operário PR will stay with 34 points like Brusque to remain in the 19th place. On the other side, Novorizontino will have 44 points to sit in the 16th place.
Next matches
Operário PR – Formation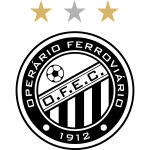 Operário PR
Substitutes
Operário PR started with a 4-2-3-1 line-up (4-2-3-1).
The manager Matheus Silva Ferreira da Costa decided to play with the following team: Guilherme Christino (6.0), Lucas Mendes (6.1), Gustavo Alcino (6.3), Dirceu (7.0), Rafinha (6.4), Lucas Vital (6.9), Ricardinho (7.0), Paulo Victor (6.1), Javier Reina (6.8), Felipe Saraiva (6.9) and Kalil (6.5).
The home team had on the bench: Thiago Braga, Ruan Carvalho, Lucas do Carmo, Arthur Neves (6.4), Gustavo, Marcos Vinícius Corraa Silva, Pedro Pio, Alemão (6.2), and .
Operário PR could not rely on the presence of Arthur Neves (injured).
Substitutions
Operário PR made 2 changes: Kalil for Matheus Diogo (46′) and Raphinha for Arthur Neves (58′).
Best player: Ricardinho​
As per our analysis, the most impressive player for Operário PR was Ricardinho.
His rating is (7.0) with 55 passes (94% accurate) and 0 key passes. He was won 5 duels out of 6.
Novorizontino – Formation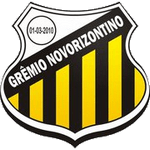 Novorizontino
Substitutes
Novorizontino started with a 4-2-2-2 line-up (4-2-2-2).
Uíles Geraldo Gonçalves de Freitas Júnior played with: Lucas Pereira (7.1), Willean Lepu (6.5), Wálber (7.1), Ligger (7.1), Paulinho (8.1), Gustavo Bochecha (6.7), Jhony Douglas (7.1), Douglas Baggio (6.2), Danielzinho (7.4), Ronaldo (6.9) and Diego Torres (7.1).
The following players were sitting on the bench: Lucas Frigeri, Joilson, Romário, Felipe Felippi, Rodolfo, Léo Baiano, Ramón Martínez (6.8), Hélio Borges, Ronald, Bruno Silva, Romulo (6.4) and Felipe Felippi.
Substitutions
Novorizontino made 2 changes: Diego Torres for Ramon Martinez (67′) and Douglas Baggio for Romulo (67′).
Best player: Paulinho​
The player that probably impressed the most for Novorizontino was Paulinho.
His rating is (8.1) with 1 goal, 28 passes (78% accurate) and 1 key pass. He was won 5 duels out of 6. He performed 1 cross.
Results of the day
These are the results of the day in the Serie B.​