BELO HORIZONTE. Cruzeiro succeeded in turn the tables against CSA. Cruzeiro was unquestionably better in terms of ball possession (65%) and that was among the factors of its victory.​
The match was played at the Estádio Governador Magalhães Pinto stadium in Belo Horizonte on Sunday and it started at 7:30 pm local time. The referee was Jean Pierre Goncalves Lima assisted by Jorge Eduardo Bernardi and Luanderson Lima dos Santos. The 4th official was Vinicius Gomes do Amaral. The weather was cloudy. The temperature was pleasant at 21.8 degrees Celsius or 71.15 Fahrenheit. The humidity was 74%.​
Match Statistics​
Ball possession
Cruzeiro had a strong ball possession 65% while CSA was struggling with a 35% ball possession.
Attitude and shots
Cruzeiro had a more offensive attitude with 47 dangerous attacks and 24 shots of which 10 were on target. This is one of the reasons why Cruzeiro won the match​.
Cruzeiro shot 24 times, 10 on target, 14 off target. On the opposite side, CSA shot 16 times, 5 on target, 11 off target.
Cards
Cruzeiro received 4 yellow cards (Oliveira, Geovane Jesus, Romulo and Luvannor). Talking about the opposition, CSA received 4 yellow cards (Yann Rolim, Diego Renan, and Geovane Batista).
Match Timeline
Rômulo Souza Orestes Caldeira
- sub ->
Machado
82'
88'
Matheus Ferreira de Sousa
- sub ->
Gabriel
Rômulo Souza Orestes Caldeira
(goal)
Edu
89'
Standings
After this encounter, Cruzeiro will have 78 points to remain in the 1st place. Regarding the opposition, CSA will stay with 42 points to remain in the 17th place.
Next matches
Cruzeiro – Formation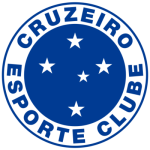 Cruzeiro
Substitutes
Cruzeiro started with a 3-4-1-2 line-up (3-4-1-2).
The manager Paulo César Pezzolano Suárez decided to play with the following team: Rafael Cabral (6.1), Zé Ivaldo (6.8), Lucas Oliveira (6.6), Eduardo Brock (7.4), Geovane (7.2), Filipe Machado (7.4), Matheus Bidú (7.0), Marquinhos Cipriano (7.0), Pedro Castro (7.3), Edu (7.0) and Bruno Rodrigues (7.3).
The home team had on the bench: Denivys, Lincoln, Luis Felipe, Willian Oliveira (6.4), Rômulo, Gabriel Mesquita, Juan Christian, Jajá (6.8), Luvannor Henrique (6.7), Daniel Júnior, Leonardo Pais (6.3) and Rodolfo.
Substitutions
Cruzeiro made 5 changes: Marquinhos Cipriano for Jaja (46′), Pedro Castro for Willian (65′), Bruno Rodrigues for Luvannor (74′), Geovane Jesus for Leonardo Pais (75′) and Machado for Romulo (82′).
Best player: Eduardo Brock​
The player that probably impressed the most for Cruzeiro was Eduardo Brock even if he didn't score any goal.
His rating is (7.4) with 83 passes (79% accurate) and 0 key passes. He was won 6 duels out of 9. He performed 1 cross.
CSA – Formation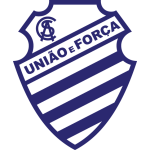 CSA
Substitutes
CSA started with a aggressive line-up (4-3-3).
Adriano Rodrigues da Silva played with: Marcelo Carné (7.4), Everton Silva (7.1), Douglão (6.8), Lucão (6.8), Diego Renan (6.8), Gabriel (7.5), Geovane (6.8), Yann Rollim (6.7), Lourenço (7.2), Rodrigo Rodrigues (5.9) and Osvaldo (6.8).
The following players were sitting on the bench: Luiz Henrique, William da Silva, Lucas Barcellos (7.3), Gabriel Tonini, Bruno Mezenga, Lucas Lourenço (6.4), Ferreira, Felipe Augusto, Paulo Ricardo, Élton and Lucas Marques (6.4).
Substitutions
CSA made 5 changes: Osvaldo for Lucas Barcelos (65′), Lourenco for Lucas Lourenco (66′), Everton Silva for Lucas Marques (77′), Yann Rolim for Gabriel Tonini (85′) and Gabriel for M. Ferreira (88′).
Best player: Gabriel​
The player that probably impressed the most for CSA was Gabriel.
His rating is (7.5) with 31 passes (77% accurate) and 2 key passes. He was won 4 duels out of 6. He performed 1 cross.
Results of the day
These are the results of the day in the Serie B.​