CURITIBA. Coritiba conquers Flamengo 1-0 after A. Manga scored a penalty (57′). Flamengo was surely superior in terms of ball possession (67%).​
The match was played at the Estádio Major Antônio Couto Pereira stadium in Curitiba on Sunday and it started at 5:00 pm local time. The referee was Raphael Claus with the assistance of Danilo Ricardo Simon Manis and Neuza Ines Back. The 4th official was Leonardo Ferreira Lima. The weather was cloudy. The temperature was pleasant at 15.1 degrees Celsius or 59.25 Fahrenheit. The humidity was 76%.​
Match Statistics​
Ball possession
Flamengo was in firm control of the ball 67% while Coritiba was struggling with a 33% ball possession.
Attitude and shots
Flamengo was more aggressive with 59 dangerous attacks and 14 shots of which 2 were on target. Anyhow, Coritiba managed to find the solution to win this contest.​
Coritiba shot 10 times, 4 on target, 6 off target. On the opposite side, Flamengo shot 14 times, 2 on target, 12 off target.
Cards
Coritiba received 5 yellow cards (Matias Galarza, Matheus Cadorini, Regis, Leo Gamalho and Alef Manga). Regarding the opposition, Flamengo received 3 yellow cards (Joao Gomes, Matheuzinho and Marinho).
Match Timeline
Fabricio Daniel
- sub ->
Matias Galarza
46'
Leo Gamalho
- sub ->
Matheus Cadorini
71'
75'
Rodinei
- sub ->
Matheuzinho
75'
Matheus Goncalves
- sub ->
Everton
75'
Erick Pulgar
- sub ->
Arturo Vidal
Willian Farias
- sub ->
Bruno Gomes
88'
Standings
After this match, Coritiba will have 41 points to hold in the 15th place. On the other side, Flamengo will stay with 61 points to remain in the 5th place.
Next matches
In the next match in the Serie A, Coritiba will play away with Cuiabá on the 13th of November with a 2-0 head to head record in favor of Coritiba (1 draw).
Flamengo will host Avaí on the 13th of November with a 5-3 head to head stats in favor of Flamengo (5 draws).
Coritiba – Formation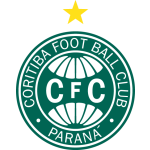 Coritiba
Substitutes
Coritiba started with a mid-fielder-oriented line-up (4-1-4-1).
The manager Augusto Sérgio Ferreira decided to play with the following team: Gabriel Vasconcelos (7.1), Natanael (7.1), Jhon Chancellor (6.7), Luciano Castan (7.1), Rafael Santos (6.9), Jesús Trindade (6.5), Robinho (7.0), Bruno Gomes (6.6), Matías Galarza (6.3), Alef Manga (7.3) and Matheus Cadorini (6.7).
The home team had on the bench: Gabriel Boschilia, Fabrício Daniel (6.5), Willian Farias, Alex Muralha, Juan Diaz, Henrique, Egídio, Bernardo, Léo Gamalho (6.2), Régis (6.9), Nathan Mendes and José Hugo.
Substitutions
Coritiba made 5 changes: Matias Galarza for Fabricio Daniel (46′), Robinho for Regis (51′), Matheus Cadorini for Leo Gamalho (71′), Bruno Gomes for Willian Farias (88′) and Alef Manga for Egidio (88′).
Best player: Alef Manga​
The player that probably impressed the most for Coritiba was Alef Manga.
His rating is (7.3) with 1 goal, 17 passes (82% accurate) and 0 key passes. He was won 4 duels out of 5. He performed 2 crosses.
Flamengo – Formation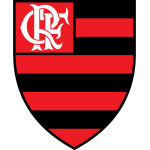 Flamengo
Substitutes
Flamengo started with a aggressive line-up (4-3-3).
Dorival Silvestre Júnior played with: Hugo Souza (6.8), Matheuzinho (6.7), Fabrício Bruno (7.1), Pablo (6.7), Ayrton Lucas (6.7), Arturo Vidal (7.3), Diego (6.3), João Gomes (6.5), Marinho (7.2), Matheus França (7.3) and Everton (6.4).
These were the players on the bench: Kauã dos Santos, Matheus Gonçalves (6.8), Marcos Paulo, Thiago Maia, Matheus Cunha, Igor, Werton, Cleiton, Mateusão (6.8), Léo Pereira, Rodinei (6.2) and Erick Pulgar (6.6).
Substitutions
Flamengo made 4 changes: Diego for Mateusao (62′), Matheuzinho for Rodinei (75′), Everton for Matheus Goncalves (75′) and Arturo Vidal for Erick Pulgar (75′).
Best player: Arturo Vidal​
Following our analysis, the most impressive player for Flamengo was Arturo Vidal.
His rating is (7.3) with 45 passes (91% accurate) and 3 key passes. He was won 4 duels out of 5. He performed 7 crosses.
Results of the day
These are the results of the day in the Serie A.​