BUCHAREST. FCSB prevails over Rapid Bucuresti 3-1. FCSB was just to good to grab a decisive 3-0 lead with A. Cordea (14′), A. Compagno (29′) and O. Popescu (57′). Rapid Bucuresti reduced the distance with a penalty (76′) by M. Dugandzic, but there was not much to do for them.
The match was played at the Arena Naţională stadium in Bucharest on Sunday and it started at 9:00 pm local time. The referee was Constantin Sebastian Colțescu with the support of Daniel Mitruți and George Florin Neacșu. The 4th official was Andrei Florin Chivulete. The weather was cloudy. The temperature was cold at 14.5 degrees Celsius or 58.15 Fahrenheit. The humidity was 76%.​
Match Statistics​
Shots
13

Total

11

6

On Target

7

7

Off Target

4

0

Shots blocked

0
116

Attack

113

47

Dangerous attack

54

0

Ball safe​

0
0

Penalties

1

3

Corners

7

1

Off Sides

2
Fouls
15

Total

20

1

Yellow Cards

1

0

Double Yellow

0

0

Red Card

1
Other
The overall ball possession was just the same with both teams controlling the ball for 50% of the time.
Ball possession
No teams had a vastly superior advantage in terms of ball possession. FCSB was in possession of the ball for 0% of the time vs. Rapid Bucuresti that controlled the ball for 0% of the time.
Attitude and shots
Rapid Bucuresti had a more offensive attitude with 54 dangerous attacks and 11 shots of which 7 were on target. Nevertheless, FCSB was able to find the solution to win this encounter.​
FCSB shot 13 times, 6 on target, 7 off target. Talking about the opposition, Rapid Bucuresti shot 11 times, 7 on target, 4 off target.
Cards
FCSB received 1 yellow card (V. Cretu). Talking about the opposition, Rapid Bucuresti received 1 yellow card (J. Morais).
Also, Rapid Bucuresti didn't end the match with 11 players after J. Morais (Rapid Bucuresti) was sent off after receiving a straight red card in the (70′).
Match Timeline
A. Cordea
(goal)
O. Popescu
14'
O. Popescu
(goal)
A. Cordea
57'
59'
M. Dugandzic
- sub ->
A. Ionita II
59'
S. Panoiu
- sub ->
A. Sefer
D. Miculescu
- sub ->
O. Popescu
65'
67'
A. Ciobanu
- sub ->
X. Emmers
72'
F. Stefan
- sub ->
K. Luckassen
B. Omrani
- sub ->
A. Compagno
84'
B. Nikolov
- sub ->
R. Oaida
84'
F. Coman
- sub ->
A. Cordea
89'
Standings
After this contest, FCSB will have 23 points to hold in the 7th place. On the opposite side, Rapid Bucuresti will stay with 32 points to remain in the 2nd place.
Next matches
In the next match in the Liga 1, FCSB will play away with U Craiova 1948 on the 13th of November with a 1-0 head to head record in favor of FCSB (2 draws).
Rapid Bucuresti will host Universitatea Craiova on the 12th of November with a 6-3 head to head stats in favor of Universitatea Craiova (6 draws).
FCSB – Formation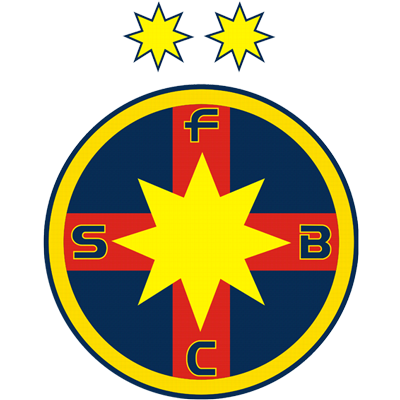 FCSB
Substitutes
FCSB started with a aggressive line-up (4-3-3).
The manager Mihai Doru Pintilii decided to play with the following team: Ștefan Târnovanu, Valentin Iulian Crețu, Joonas Tamm, Risto Radunović, Denis Graţian Haruţ, Răzvan Constantin Oaidă, Darius Dumitru Olaru, Adrian Gheorghe Şut, Andrei Cordea, Octavian Popescu and Andrea Compagno.
The home team had on the bench: Rachid Bouhenna, Eduard Gabriel Radaslavescu, Andrei Daniel Vlad, Boban Nikolov, Radu Ştefăniţă Boboc, Gregory Pantea, Abdel Slem Billel Omrani, Florinel Teodor Coman and David Raul Miculescu.
Substitutions
FCSB made 4 changes: O. Popescu for D. Miculescu (65′), A. Compagno for B. Omrani (84′), R. Oaida for B. Nikolov (84′) and A. Cordea for F. Coman (89′).
Rapid Bucuresti – Formation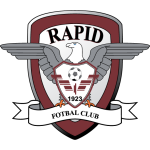 Rapid Bucuresti
Substitutes
Rapid Bucuresti started with a 4-3-1-2 line-up (4-3-1-2).
Adrian Mutu played with: Horaţiu Moldovan, Ionuț Cristian Săpunaru, Dragoș Grigore, Iraneuton Sousa Morais Junior, Răzvan Philippe Onea, Alexandru Ioniţă, Mattias Käit, Cristian Alexandru Albu, Antonio Valentin Sefer, Xian Emmers and Kevin Luckassen.
They had on the bench: Florin Bogdan Ștefan, Ljuban Crepulja, Andrei Virgil Ciobanu, Marko Dugandžić, Virgil Andrei Drăghia, Jakub Vojtuš, Cristian Ignat, Ștefan Călin Pănoiu and Paul Alexandru Iacob.
Substitutions
Rapid Bucuresti made 4 changes: A. Ionita II for M. Dugandzic (59′), A. Sefer for S. Panoiu (59′), X. Emmers for A. Ciobanu (67′) and K. Luckassen for F. Stefan (72′).
Results of the day
These are the results of the day in the Liga 1.​