COMO. Como conquers Venezia 1-0 after A. Bellemo scored just 1 goal (65′).
The match was played at the Stadio Giuseppe Sinigaglia stadium in Como on Sunday and it started at 4:15 pm local time. The referee was Gianpiero Miele with the assistance of Francesco Fiore and Michele Lombardi. The 4th official was Dario Di Francesco. The weather was cloudy. The temperature was cold at 11 degrees Celsius or 51.8 Fahrenheit. The humidity was 68%.​
Match Statistics​
Ball possession
No teams had a vastly superior advantage in terms of ball possession. Como was in possession of the ball for 47% of the time vs. Venezia that controlled the ball for 53% of the time.
Attitude and shots
Como had a more offensive attitude with 37 dangerous attacks and 20 shots of which 5 were on target. This is one of the reasons why Como won the match​.
Como shot 20 times, 5 on target, 15 off target. Regarding the opposition, Venezia shot 10 times, 1 on target, 9 off target.
Cards
Como received 2 yellow cards (M. Solini and C. Odenthal). Regarding the opposition, Venezia received 2 yellow cards (R. Haps and P. Wisniewski).
Match Timeline
Patrick Cutrone
- sub ->
L. Mancuso
63'
74'
Dennis Johnsen
- sub ->
M. Cuisance
74'
Denis Cheryshev
- sub ->
J. Pohjanpalo
85'
Nicholas Pierini
- sub ->
R. Haps
Alessio Iovine
- sub ->
T. Arrigoni
90'
Standings
After playing this match, Como will have 12 points to hold in the 16th place. Talking about the opposition, Venezia will stay with 9 points to remain in the 19th place.
Next matches
In the next match in the Serie B, Como will play away with Bari 1908 on the 15th of April with a 1-0 head to head in favor of Bari 1908 (1 draw).
Venezia will play away agasint Bari 1908 on the 28th of February with a 2-1 head to head record in favor of Venezia (0 draws).
Como – Formation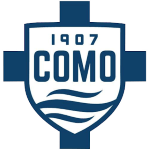 Como
Substitutes
Como started with a 4-3-1-2 line-up (4-3-1-2).
The manager Moreno Longo decided to play with the following team: Simone Ghidotti (6.7), Luca Vignali (6.8), Cas Odenthal (7.8), Matteo Solini (7.1), Nicholas Ioannou (6.8), Tommaso Arrigoni (7.6), Daniele Baselli (7.2), Alessandro Bellemo (7.8), Álex Blanco (6.5), Alberto Cerri (7.6) and Leonardo Mancuso (6.4).
The home team had on the bench: Jacopo Da Riva, Enrico Celeghin, Filippo Delli Carri, Luis Binks, Vittorio Parigini (7.0), Luca Zanotti, Andrea Cagnano (7.0), Filippo Scaglia, Patrick Cutrone (6.6), Cesc Fàbregas (7.3), Alessandro Gabrielloni and Alessio Iovine.
Substitutions
Como made 5 changes: N. Ioannou for A. Cagnano (16′), D. Baselli for C. Fabregas (63′), A. Blanco for V. Parigini (63′), L. Mancuso for P. Cutrone (63′) and T. Arrigoni for A. Iovine (90′).
Best player: Cas Odenthal​
The most impressive player for Como was Cas Odenthal even if he didn't score the decisive goal.
His rating is (7.8) with 42 passes (92% accurate) and 2 key passes. He was won 4 duels out of 8. He performed 1 cross.
Venezia – Formation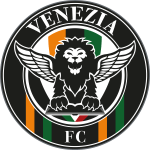 Venezia
Substitutes
Venezia started with a 3-4-1-2 line-up (3-4-1-2).
Andrea Soncin played with: Niki Mäenpää (6.8), Przemyslaw Wiśniewski (6.8), Marco Modolo (6.7), Pietro Ceccaroni (7.1), Francesco Zampano (6.1), Domen Črnigoj (6.7), Luca Fiordilino (6.8), Ridgeciano Haps (7.0), Michaël Cuisance (6.7), Andrija Novakovich (6.6) and Joel Pohjanpalo (7.2).
These were the players on the bench: Dennis Johnsen (6.1), Michael Svoboda, Denis Cheryshev (6.4), Tanner Tessmann, Bruno Oliveira Bertinato, Facundo Zavala, Nicholas Pierini, Gianluca Busio, Jack De Vries, Luca Ceppitelli, Magnus Andersen and Antonio Candela.
Substitutions
Venezia made 3 changes: M. Cuisance for D. Johnsen (74′), J. Pohjanpalo for D. Cheryshev (74′) and R. Haps for N. Pierini (85′).
Best player: Joel Pohjanpalo​
The most impressive player for Venezia was Joel Pohjanpalo.
His rating is (7.2) with 26 passes (88% accurate) and 1 key pass. He was won 4 duels out of 5.
Results of the day
These are the results of the day in the Serie B.​